Gaming and modern technology go hand-in-hand. Whenever new products and features are launched, game developers embrace them almost instantly. In turn, when developers are pushing the limits of what's possible, hardware manufacturers respond with improved technology. We've seen this symbiotic relationship between Microsoft, Xbox, and the gaming world at large since 2013. However, the same is true for almost every other gaming system and software developer out there.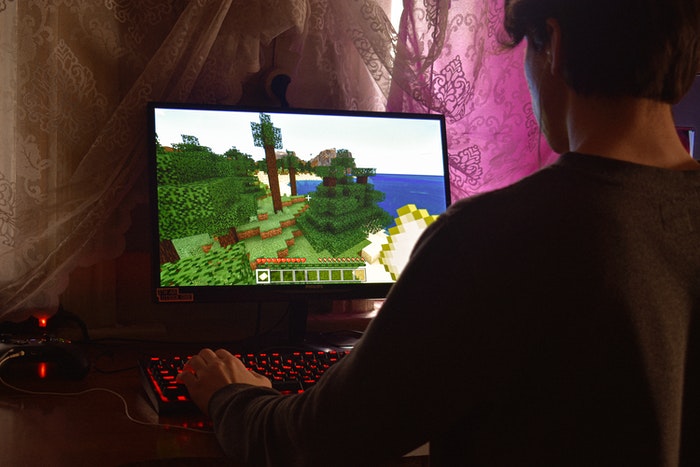 In short, there is a reciprocity between games and tech, but which one has the greatest influence over the other? Do gaming companies respond more to the innovations available to them, or are they pushing the agenda? The answer isn't always as simple as you'd think. It's not quite a chicken and the egg situation because, for the most part, technology drives gaming. However, there are plenty of examples where it's the other way around. For example, we can't ignore the rise of mobile gaming in recent years.
Mobile Gaming Madness
Statista data shows that there were 2.4 billion mobile gamers in 2020. In the US and China alone, there were more than 825 million mobile gamers. Add to these findings by MediaKix that show revenue from the sector topped $165 billion in 2020, and there's no doubt mobile gaming is big business. Xavier Carrillo, CEO of Digital Legends, told Variety in 2018 that the iPhone "redefined the games industry and game development ecosystem." For him, the advent of digital downloads, mobile business models, and distribution through the App Store has been the iPhone's biggest influence on gaming.
However, when we look at tech, we can now see that devices are being crafted to facilitate the latest gaming trends. The iPhone 11's A13 Bionic processor was designed to process more data in less time. As well as the 64-bit six-core CPU, the A13 has four energy-efficient cores (aka Thunder) to increase playing time. Add to this machine learning accelerators, and the processor is designed to handle intensive modern games such as Call of Duty Mobile. In fact, Call of Duty Mobile looks almost as good as its Xbox 360 counterparts like Black Ops 3, thanks, in part, to the A13. Therefore, in this instance, technology has been tweaked to fit the demands of mobile games and, in turn, gamers.
The hardware not only processes data faster so that games look better, but it also extends the playing experience as much as possible through machine learning and efficiency protocols. Thus, it's possible to argue that Apple has noted how game developers (and players) want to get as much playing time from a game as possible. In support of this, an NPD report found that mobile gaming times increased by 57% between 2012 and 2015. By 2021, Statista data estimates that gamers will spend almost four hours (243 minutes) on their mobiles each day.
Market Demands Drive Tech Innovations
This increase in time spent playing can be attributed to the ability of smartphones to support such an activity. If a game doesn't drain the device's battery as quickly as it used to, people are more likely to play for longer. Thus, we can say gaming has pushed the agenda. Another more subtle way this has happened is via the casino gaming sector. The online casino gaming industry is a subsector of gaming, but it also stands as its own entity. With the top operators generating billions of pounds in revenue each year, the whims of players can't be ignored. An example of this is shake and swipe controls.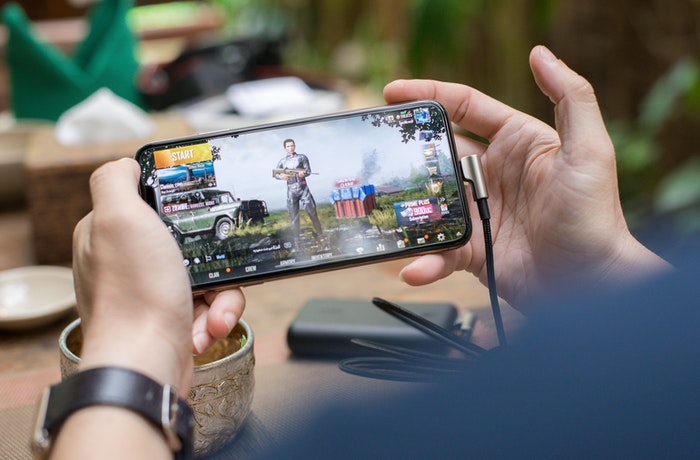 We can't say that mobile makers created touch controls because of digital casino games. However, it's possible to say that they've been refined and improved based on the demands of the market. Try any of the latest mobile casino games at VegasSlotsOnline, such as craps, blackjack, or roulette, and you can control the action with a swipe. The same is true for mobile slots. A game like Thunderstruck II allows you to swipe across the reels to start a spin. In fact, there are some mobile slots you can control by shaking your device. What's more, certain mobile casino games allow you to undo previous actions/bets with a shake.
These features were previously part of a smartphone's capabilities, but they weren't particularly prominent. However, with casino gamers wanting a more tactile experience, just as they'd get in a place like Las Vegas, the technology has been improved. In turn, that's brought it into the spotlight and helped make swipe and shakes more prominent. Again, we can point to the rise of gaming and say that, on this occasion, it was driving new tech innovations. Of course, in reality, it doesn't matter which side of the market is in control. As long as technology and gaming are in sync, everyone benefits. That's true now, and it will be true for many years to come, which means mobiles, games, and everything else associated with the industry will get better and better.