It's been two years since Microsoft launched a new Surface Pro device. Surface Pro fans have been eagerly waiting for a new Surface Pro device for a long time now. Fortunately, looks like the wait is over as Microsoft's Surface Pro 5, if that's what they are gonna call it, has been leaked ahead of the official launch.
A new leak from VentureBeat suggests that a new, or say a successor of Surface Pro 4 is on the way. However, the device may not be called Surface Pro 5 as the listing just says "Surface Pro". Also, Panos Panay earlier tweeted saying there is no such device called Surface Pro 5. So, we're not too sure about the naming yet.
As you can see, it looks very similar to the Surface Pro 4, and we definitely understand why! Microsoft is not quiet looking to introduce something groundbreaking here, they are just upgrading the specifications of the Surface Pro 4 so that the Surface Pro line of devices doesn't look outdated compared to the devices launched in 2017.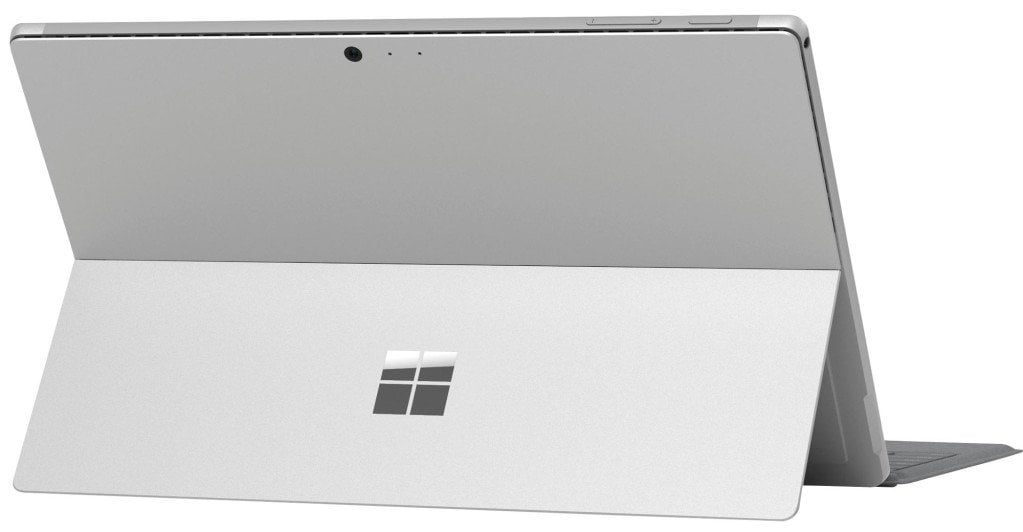 With the Surface Pro, Microsoft is expected to update the processor to 7th gen Intel processor for improved performance and a better battery life. Alongside, the processor Microsoft is also upgrading the Type cover. The company is bringing Surface Laptop's Alcantara fabric-covered keyboard to the new Surface Pro. Surface Pen and other accessories will mostly be the same as that of the Surface Laptops. And just like the Surface Laptop, new Surface Pro will also come in 4 different colors:
Charcoal
Burgundy
Platinum
Teal
VentureBeat will be posting detailed specifications on Monday.

We expect Microsoft to announce the new Surface Pro on 23rd May event in Shanghai. The company is also expected to make some other announcements at the event. For those who are wondering, the event will not be live streamed, and hence we will have to wait a little if you want to watch the event. However, we will be reporting all the announcements made at the Shanghai event, so stay tuned!