Alexa, Cortana, and Siri, all three of them are the point to point competitors of each other. When it comes to the point of who is better Digital Assistant in today's world, each of them is better in their way. Microsoft announced the combination of Cortana and Alexa together on Windows 10. It brought a massive hype between the users worldwide. To deliver a better experience to its users, Microsoft is in partnership with Amazon. In this guide, we are sharing how you can install Amazon Alexa on Windows 10.
How to install Amazon Alexa on Windows 10
During the time of the announcement, Alexa was limited to a few devices, but now it is available on Microsoft Store, and you can download it and use it right away. Microsoft offers options in Windows Settings where you can choose to use it under lock, enable always listen, permit to microphone and others.
Download  Alexa for Windows 10 from here.
It will only work with few languages, and if its not working for you, then set your System Language to the USA.
Find the newly installed Alexa app in the Start menu and run it.
Follow the on-screen instructions log in using your Amazon account.
If you want to use Alexa's auto-start feature to launch the app while signing in to the computer, then you can enable it under Alexa's settings.
During the launch, Alexa was exclusive only for the PCs sold by HP, Lenovo, and Acer, but now its available for all the Windows 10 PC. Here is a list of all the functioning Alexa can provide with this release.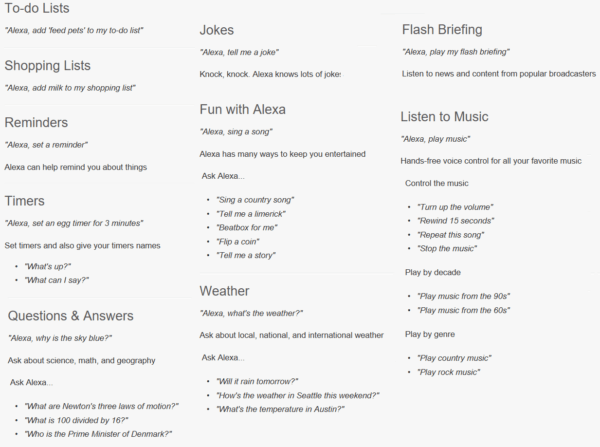 Alexa might not be the popular Digital Assistant, but so is Cortana. If you are hooked to the Amazon ecosystem or want to control smart switches, and lights from your computer, Alexa is the best way. Apart from this, you also get access to Amazon Music, which comes free with Amazon Prime.
Let us know how was your experience with Alexa on Windows 10 PC.