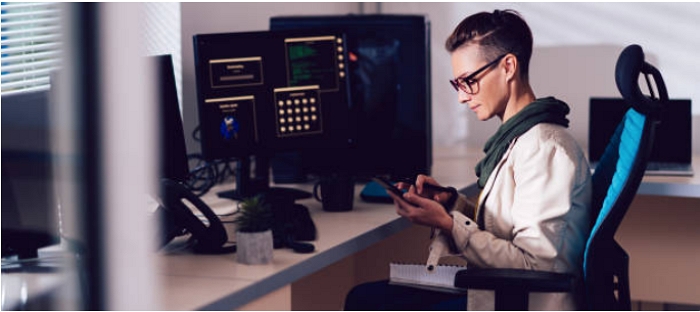 Is It Hard To Build A Successful App Startup?
I'd say it depends. The term 'app' varies according to functionality. It could be a sophisticated technology solution that serves different tasks or a simple single-function app.
For instance, Todoist is a single-function app for task management. Thus, easy to build. In comparison, apps like Whatsapp use advanced technologies, sophisticated backends, and extensive databases. Developers design such apps to solve several complex problems. Hence it could take several months to create.
In this light, your app idea determines your startup solution's complexity. Regardless, Emphasoft mobile app development company brings steps to make the process easier for you. 
1] Rethink, Refine and Authenticate Your Idea
Having a creative idea is good. But the crux of the story is putting it into realism. How viable is the idea? Is it technically feasible? Can it be converted to a fully functional mobile application? Write down your app concepts and think of which will work.
A great way to validate your idea is by turning to experts in the field. You can always get consultancy services from mobile app development companies. They, in turn, give you insights into how practical your app idea is.
They help you improve or tweak a software startup idea. The change could determine whether such a concept would be a resounding success or a total failure. So, never limit your mind. Explore – countless – possibilities.   
2] Do Meticulous Research Into The Market
At the baseline, every app solves people's pain points. Thus, your app idea is wasteful if it doesn't solve the user's problem. Hence you must conduct thorough research to know how market-viable your product is. Make proper inquest to
Target audience who will demand your product.

Understand their pain points and how your app startup will solve them
Research their demographics, location, age group, gender, etc.

Similar app startup ideas that failed and why they did
Your competitors and their selling points
Your unique selling proposition (USP) that puts you ahead of competitors
3] Develop A Quality Product
Once you've done adequate research, it's time to turn your creativity into a functional application. Here, you need expert programmers to build the best possible mobile application. What are your choices?
Hiring an in-house team of developers
Hiring a software development agency.
In-house Team: Hiring an in-house team is always a go-to option when you want hands-on control of the development process. You'd employ full-time IT experts for mobile app development and supervise them. You pay them salaries and allowance – just like every other full-time staff.
Outsourcing: Mobile app development outsourcing gives you access to numerous expert developers and designers specializing in different sub-niches. Thus, they can build scalable and highly functional apps. Software development companies also give you.
Free consultations. They help you analyze the viability of ideas and the cost of software development.
Track project progress. You can set milestones and set completion dates.
Many hands are working on the app development faster. Thus, you can get your app into the market as quickly as possible.
More often than not, you will need fewer technical hands post-development. Thus, hiring an in-house team only to drop them once the app gets launched isn't viable.
As a result, most app startups have an in-house IT team consisting of the CTO and a few developers. The in-house team undertakes small app management tasks and outsources more extensive development works to software development companies. 
3a] Vetting A Software Development Company
It's essential to do proper vetting before hiring a software company. Otherwise, you risk getting defective products. Here are the steps
Make a list of potential software development partners.
Interview them by asking and analyzing the following
Check out their portfolio.
Check out their preferred mobile app development tools, i.e., programming languages.
Listen to reviews from past clients.
Which development methodology do they use?
Ask about their team.
Scope of their services. i.e., Will they launch the product on the app store? Etc.
What after-launch services do they deliver? I.e., system maintenance
Who owns the source code?
Once you've chosen your preferred software development company to partner with, decide on pricing and sign a contract. It is essential to sign a non-disclosure agreement. Otherwise, your intellectual property is at risk of plagiarism. 
3b] Developing an MVP
You can also develop a Minimum Viable Product to test an idea's viability in the market. An MVP is a product with limited but critical functionalities of an app. It's launched before a fully-fledged app to gather feedback from users.
It helps developers test product viability, limit mistakes, and create a well-rounded final product.  
3c]  Creating An Interactive UI and UX
An impeccable front-end design is non-negotiable to building a successful application startup. The most successful applications – Instagram, Facebook, TikTok– are known for their simple yet breathtaking design.
Getting a satisfactory user experience from your application includes the following.
The app must be usable and practical.
The graphics must be appealing.
The app must have elite navigational features.
The app should have advanced technologies to enhance functionality.
4] Raise Capital For Your Product
You need money to hire the best developers, create an unrivaled product and launch marketing campaigns. Enough capital ensures cash isn't an impediment to establishing a successful outcome. Here are a few ways to raise money.
Bootstrapping: Spend enough from your savings. Raise money from

Personal loans
Friends and families
Co-founders

Angel and Seed funding: Get money from venture capitalists, strategic partners, or angel investors
Set up crowdfunding campaigns
Raise donations from your website
Partake in funding contests. Etc.
5] Launch Marketing Campaigns
Effective marketing campaigns get you enough customers and visibility. It hypes your products to potential customers worldwide. In a few months of active campaigns, your product racks up enough users. Marketing could be through.
Social media campaign
Search marketing (Google Ads)
Influencer promotions
Content marketing
Cost per install marketing
6] How Do You Monetize Your App?
It's essential to understand the monetization strategy that best suits your app. Proper market research helps refine your monetization method. Here are a few options
Advertisements made in-app
Selling of products in-app
Pay per downloads
Subscription– much more suited to SaaS app startups
Sponsorship
Affiliate links
7] Constant Update Of Your Application
Software development for startups is an ongoing process. It does not end after the app launches – rather, it's just starting. You must make constant modifications to keep being relevant in the market. It may include
Incorporation of advanced technology to improve user experience.
Creating new functionalities
Fixing of bugs
General maintenance
Making new upgrades
Steady improvement ensures you can retain users. You remain relevant over the long term without getting outwitted by newer products. Thus, maintaining a consistent income stream.
Mobile App Development Outsourcing – Why Emphasoft?
Emphasoft isn't your regular software development service. Through mobile app software, Emphasoft has raised its clients' investment by $300 Million. Our client companies include WindRose Excel, AdviNOW Medical, nmg, Topaz Rentals.
Starting a software company? Let's discuss what mobile app solution works best for you now.