In 2020, live streaming is not just a form of consumption; it has pushed itself to the front and center of the gaming ecosystem. Decades ago, the nostalgic gamers amongst us will remember sitting down at home or a friend's house, spending hours on end gaming into the late hours. The way we consume and interact with gaming environments has rapidly changed, thanks largely to the speed and clarity of live streaming.
Within this article, we explore the many ways that streaming has transformed how we interact with games.
It's a new way for gamers to earn a living.
If someone said to you 20 years ago that you would find watching another gamer play your favorite video game entertaining, the chances are you would have laughed them out of the room. But that's the reality in today's live streaming world. Platforms like Twitch have created an environment for dedicated gamers to break new ground and take fellow fans on a journey. The Loadout states the top ten biggest streamers in online gaming, with Ninja, one of the biggest Fortnite streamers, reportedly having over 16.4 million followers, earning in the region of $400,000 to $800,000 a month.
In fact, Twitch made such an impact in a short space of time that it inspired YouTube to compete with its own YouTube Gaming portal, geared towards live-streaming gaming personalities. Even Microsoft invested heavily in its Beam portal, which ceased operations in July 2020, having failed to budge Twitch from the top spot. Internet speed has always been crucial to live streaming on platforms like Twitch. More recently, improved reliability and uptime of broadband connections have made it easier for gamers to make this less of a concern.
A chance to improve the authenticity of gaming environments
Live streaming is also challenging the role of casino games powered by random number generators (RNGs). Virtual forms of casino table games like blackjack and roulette have been the norm for several years now, with players relying on the randomized outcomes of decentralized RNG algorithms. Yet, high-definition (HD) quality live streams have given online casino operators the flexibility to power live dealer studios managed by trained dealers.
With real-time interactions between players and dealers, it's possible to get a land-based casino experience on a social level without having to set foot in a brick-and-mortar casino. Some live casinos even give players a better view of the action than they would otherwise get in a land-based environment. Betway utilizes multi-camera technology for its live roulette tables, allowing users to manipulate their view of the roulette wheels and betting tables. Most live casinos rely on optical character recognition (OCR) technology to relay game information from the studio to players' screens in real-time. OCR technology is also used by the British Library to digitize historic documents. Meanwhile, ABBYY's FineReader uses OCR to extract text from books and magazines with support for dozens of languages.
Bringing competitive eSports to a global audience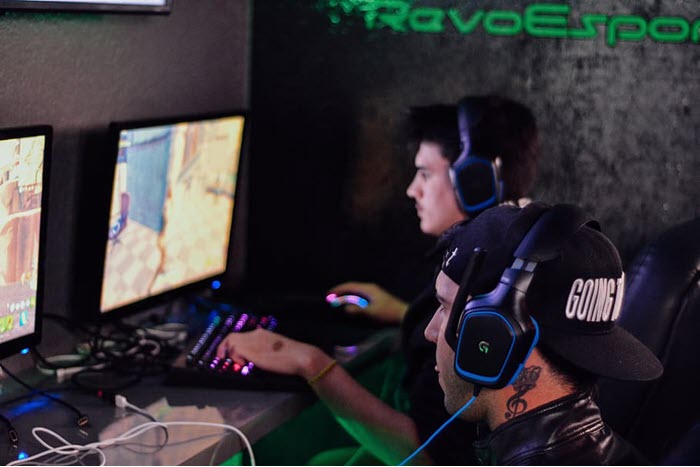 Live streaming has brought together gaming communities worldwide. It's also helped usher in the rise of the eSports industry, which is now a global behemoth. So many of the leading eSports tournaments and events, covering games like League of Legends, DOTA 2, Counter-Strike: Global Offensive, FIFA 21, and many more, are streamed live to desktops and mobile devices. Gamers not only stream these events as a form of entertainment, but they also look to learn from the eSports pros and embrace the techniques that have helped them give up the day job to pursue a gaming career.
A glance at Esports Charts reveals real-time information about upcoming events and the number of viewers watching eSports streams. At the time of writing, more than 12,000 eSports events are logged within the Esports Charts database, with over 1.8 million active users viewing Twitch streams across 68,255 eSports channels simultaneously.
A new form of marketing for game developers and publishers
Rami Ismail spoke recently at an NG20+ conference in Sweden last month, discussing the biggest changes to the games industry in recent years. Ismail believes there has been nothing "more disruptive" than live streaming technology. He feels it has fundamentally changed the way developers and publishers market their new releases too.
Ismail believes the "free marketing" offered to game developers and designers via streaming platforms like Twitch has influenced the shift towards "replayable" gaming content. Some gaming genres have also experienced a surprising resurgence, due largely to their streamable nature. Our engagement with gaming has arguably changed forever, thanks to the disruptive nature of live streaming.