There is no Official Google Mail App in the Windows Store. While you can always use it in the browser, if you are looking for a free mail client, which works offline, you can use the Outlook Mail & Calendar app in Windows 10. Just like Outlook Live, configuring Gmail account is not straight forward. In this post, we will share how you can add a Gmail account to Outlook mail app in Windows 10.
Steps to Add Gmail Account to Outlook Mail App in Windows 10
The good thing is that Mail App in Windows 10 does let you configure a Gmail account, and use like you use on the web. Mail App and Gmail as a service supports IMAP and POP3. We can use either of them in the Mail App. The best way to use will be IMAP as it will keep the data in sync and your emails intact when you use any other client or web version.
Configure Gmail for IMAP:
Login to your Gmail account on the web.
Select Settings > Forwarding & POP/IMAP
Under IMAP Access, enable IMAP.
Leave rest of the settings as default.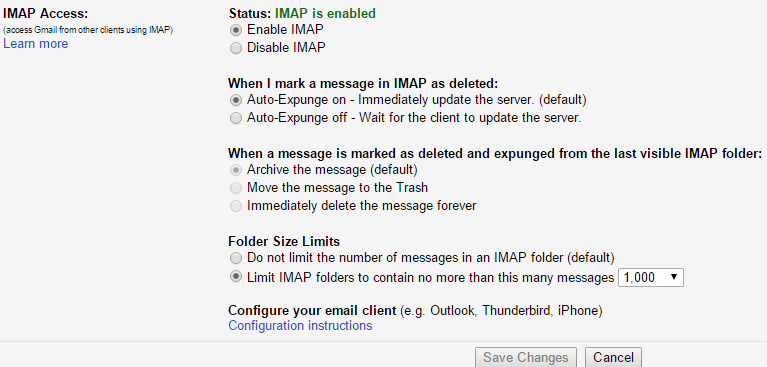 Setting up the Mail App:
The Mail app will be mostly on your start screen, if not, search on the start screen and launch it.
Once inside, if you are asked to add an account, select that right away and move to the next step. If not, look for a configuration icon as you see in the image below.
Next, Select Accounts > Add Account
Select Google from the options. Then follow the usual Google Setup procedure, which may include 2 Setup verification method.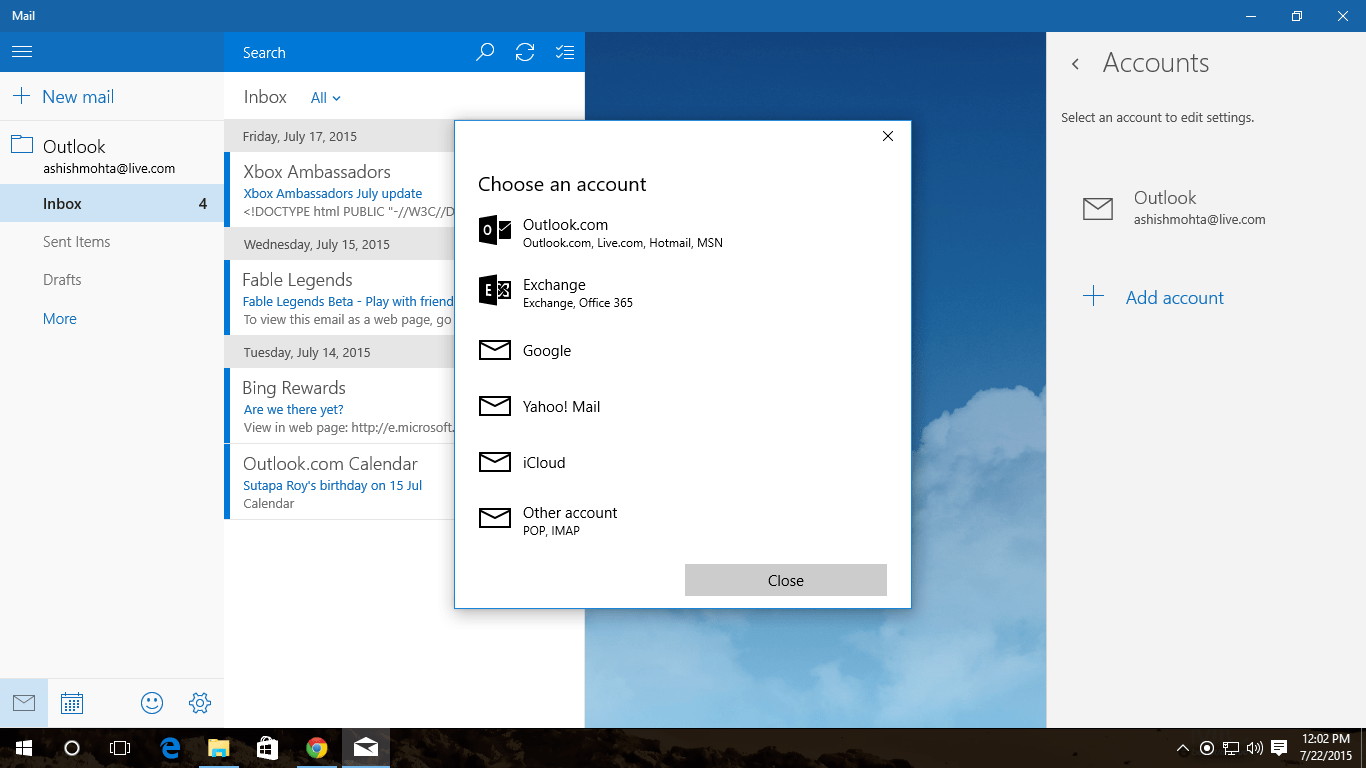 The app also lets you configure Google, Yahoo, iCloud and any other POP/IMAP Service, and is straightforward. In case you are using a third-party service which is not directly supported, you will need to manually input the ports and service URL to get it done. Using this method, you can Add Gmail Account to Outlook Mail App. You can have multiple accounts included in the mail app.