Windows 10 comes with its legacy folders like Documents, Music, Pictures, Videos, and so on which are very useful for anybody who is starting with Windows, though I have always recomended to maintain files into a separate drive. Coming back to the topic, in the recent update to Windows 10 which rolled out the new Windows 10 Start Screen the Power Button, Settings Icon, etc are pushed into a separate column along with File Explorer.
While pinning any folder to Start screen can be done with 2 simple click ( Right Click > Pin to Start), if you want access all those legendary folders with a click, from the start screen,  here is how you can do it.
Settings > Personalization > Start.
Scroll down till you find the link which says "Choose which folders will appear"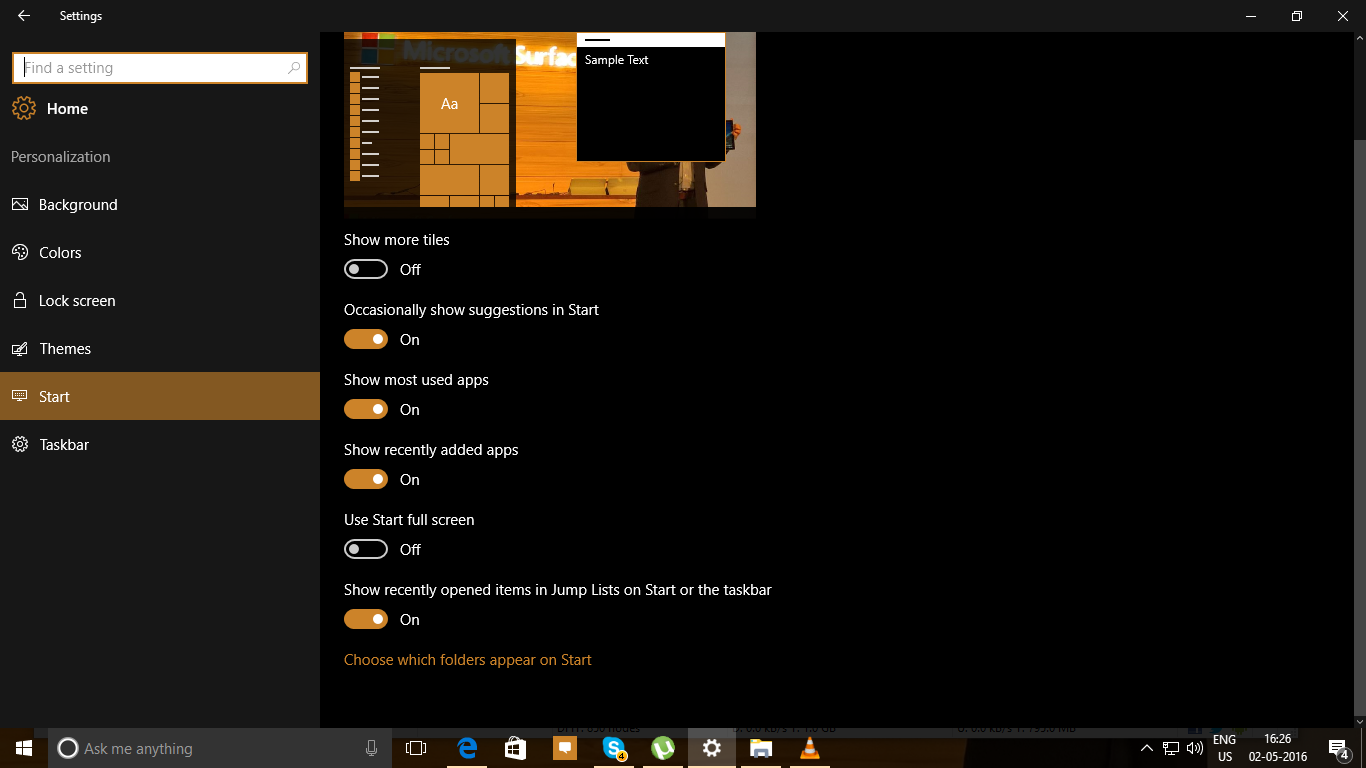 In the next screen, you can select folders like Documents, Downloads, Music, Pictures, Videos, HomeGroup, Network and Personal Folder
Personal folder gives you access to all those folders which is used to save media, and documents, just for your account.
Once you choose the folders, they appear right above the File Explorer Icon on the Start screen, like the Personal Folder icon you can see in the image above. If any of the icons confuse you, just click on the Hamburger Menu on the top left, and you will see full details.
Here is a pro-tip  If you wish to access any of the Pinned Folders or Frequent Folders just right click on the File Explore icon, and you will get a quick access to the files & folders.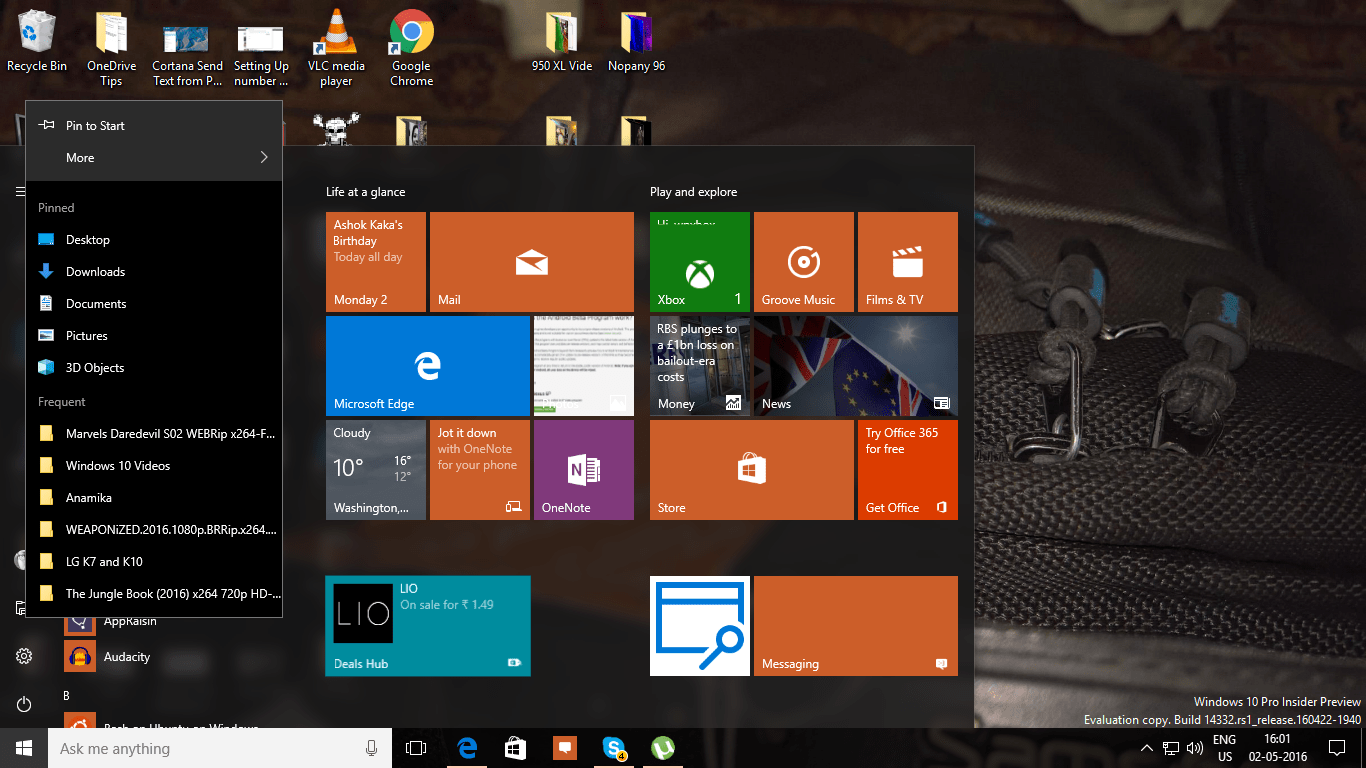 The particular section of Windows 10 Start Screen is limited right now, I would personally want this space to be moe useful by letting me add what I want. Small icons is my preferred choice rather than big size tiles.
What do you think about it? Let us know in comments.