Did you know that LinkedIn can consistently generate a significant sales success rate? If this fact has passed you by or so far it does not bring more leads, it's time to figure out what's wrong.  In this article, we will share details about an outreach service— Linkedin outreach—and how to automate it to get the expected volume of new leads.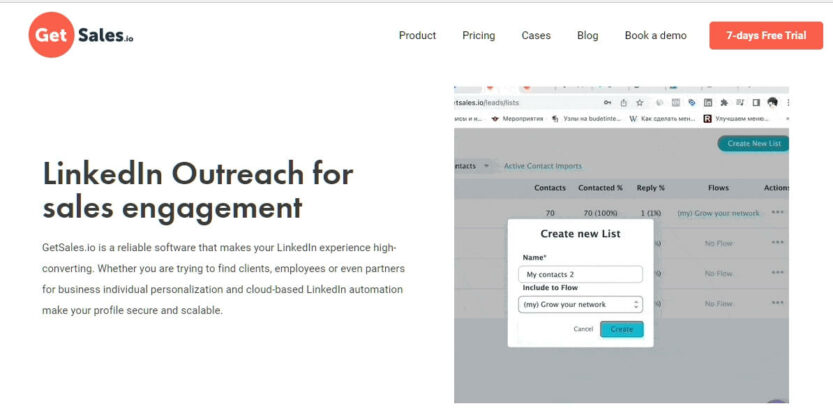 Why should you use Linkedin outreach?
It so happened that the two primary sources of lead generation in B2B are email and work with Linkedin outreach tools. The distribution of effort between these channels is different for outsourcing and product. In Linkedin messages, you can also send personalized messages to priority contacts. There are great ways to automate cold lead generation outreach, like Expandi, to help you create campaigns.
Any account manager will tell you that automated Linkedin outreach is a good source of news and updates, and it's obvious to the current clients we're already working with. But the same thing happens for potential customers: you must set up notifications so that the people you communicate with are constantly in your sight. Setting up notifications will help you immediately use some insight from a Linkedin outreach agency: a job change, an article, or a mention in an article. Use this data to chat with contacts you want to make an appointment with. You can set up email notifications for yourself so that all notifications and alerts come to your email.
Linkedin algorithms have changed a lot lately. It increasingly defines and blocks mass automation and email newsletters. You need to be careful and follow the rules, so you don't get blocked or marked as spam. Google and Linkedin are changing algorithms so there is less automation and people communicate in an individualized way. An outreach agency will help you with this.
Other sources of lead generation:
Standardized campaigns in Expandi: we collect a list of contacts from the right companies and run a sequence of messages for these contacts. It is usually automated outreach.
Twitter competitor audience retargeting: For example, Expandi allows you to select any of your competitor accounts and launch a campaign for that audience.
Retargeting on Linkedin and Facebook groups.
Top 4 LinkedIn Outreach Automation Tools
LinkedIn automation allows you to perform four main types of marketing activities possible on LinkedIn, namely:
Profile visits
Profile follow-up
Sending connection requests
Sending messages
What Are the Differences Between These Types of Actions?
Visiting a profile allows you to show a potential client that you are interested in him. It helps to awaken their curiosity. When you visit someone's profile, the person receives a small notification that you've visited their profile.
Please note that after a certain number of people visit the profile, the user must have a Linkedin outreach premium subscription to access the identity of the person visiting the profile.
Profile tracking is very similar to visiting a profile. The difference between visiting a profile and following a profile is that when you follow a person's profile, that person is systematically notified of the identity of the person visiting their profile, whether they have Linkedin messages or not.
In addition, when you follow a profile, you get access to the profile's news in your news feed (posts, job changes, etc.).
Thus, visiting and profile tracking are recommended features when you want to connect with a potential client gradually and to arouse their interest.
These features also increase the acceptance rate for connection requests.
Key features of LinkedIn Outreach
Linkedin outreach establishes contact with potential customers and reaches out to them using messages at the heart of the search war.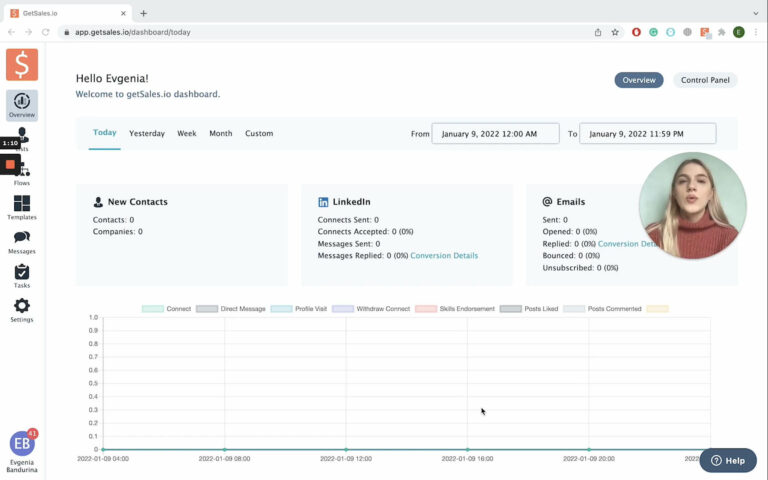 The connection request is the first step. On LinkedIn, to be able to send a message to a person, you must first be "connected" with them. To do this, you need to send a connection request to a person.
As mentioned earlier, you can only send a personalized message to people you are connected to. Therefore, optimizing previous actions so that you can get to this point is critical.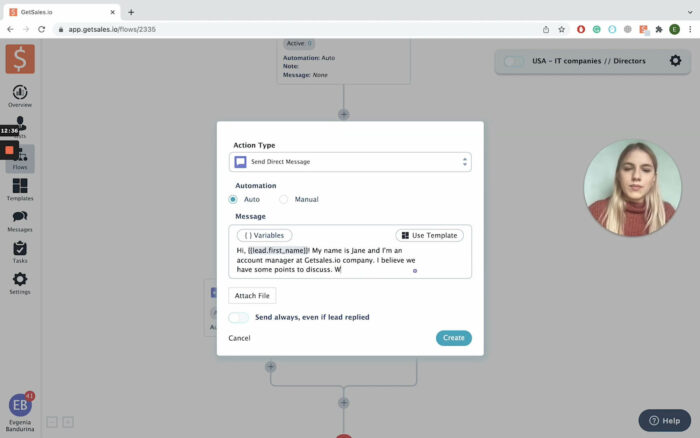 However, communication is an important step that allows you to highlight your product, your service, and what you offer. It is the step that allows you to convince your potential customers.
To do this, you will have 10,000 characters and need flawless copywriting skills, but you can also turn to a Linkedin outreach agency.
So what does all this have to do with automation? It's straightforward: The Linkedin outreach automation tools allow you to automate these four basic types of activities, some of them in sequential order, without having to lift a finger.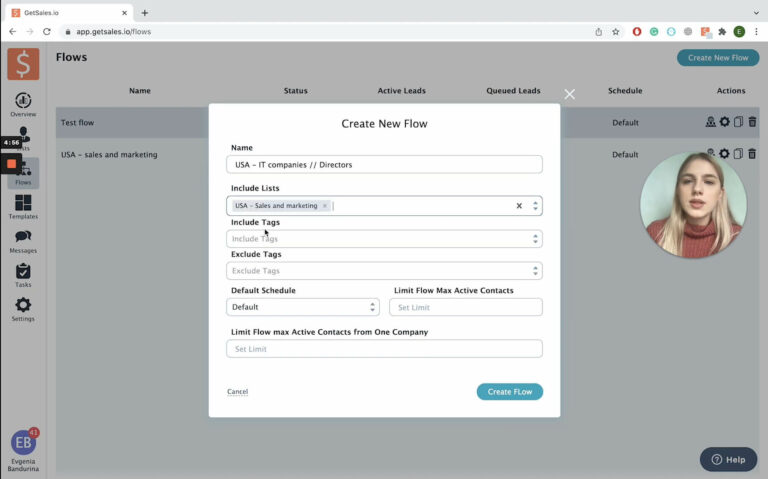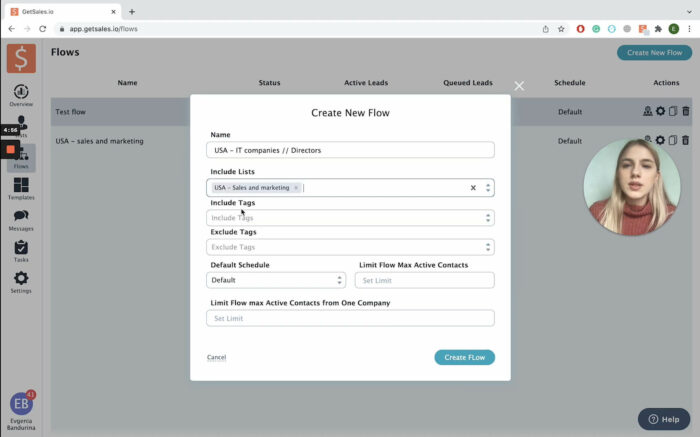 How To Automate LinkedIn Messages?
The targeting possibilities are almost limitless. And accurately targeting leads is key to the success of any lead-generation campaign.
Another key factor determining the effectiveness of Linkedin outreach lead generation campaigns is the number of opens and responses to messages. Message open rates and response rates are much higher than email.
Why Is LinkedIn Search So Effective?
Simply because in Linkedin messages, your potential client feels that you are addressing him personally. It differs from email, where potential customers know they are in an automated email cycle and won't bother to reply or even read your email.
In terms of results, email sourcing campaigns can only compare to Linkedin outreach agency sourcing campaigns.
It is a huge time saver.
If you want to find qualified leads on LinkedIn, the first step is to be specific about the persona you're looking for.
Once you have a clear idea of ​​your ideal persona, you will need to find that persona through a search.
In other words, you'll be playing with LinkedIn's filters to make your persona stand out in the search results.
For example, if one of your competitors has a Facebook group or a Slack community, you can easily scrape the data and re-import it into the automation tool.
Optimize your profile to get more customers
Let's be clear; your LinkedIn profile is your showcase. It allows you to attract users' attention and keep the potential customers you bring to your profile.
It should be treated like a website or landing page. Every detail matters. It is the first thing to optimize before you start automated Linkedin outreach.
Thus, we can conclude that LinkedIn automation mainly consists of automating four types of actions (visiting a profile/following a profile/requests to connect/send messages).
There are two categories of tools for this: Google Chrome extensions and cloud apps.
Chrome extensions are more secure, easier to use, and therefore better suited for regular users. Cloud apps, however, are perfect for power users who often manage multiple LinkedIn accounts.
Automating work on LinkedIn is essential because personalized messages are slower, and getsales.io Linkedin is a perpetual balance between volume and personalization.