A VPN or Virtual Private Network is an essential service for the modern-day internet. As there are different trackers are available on the web that tracks each of our activities. Hence, if you need privacy on the web, VPN is the best solution available out there. But when it comes to using VPN on Windows, you will need to set up a VPN profile. So if you are wondering how to set up or how to change VPN connection in Windows, then the below steps will help you out. This applies to both Windows 11, Windows 10.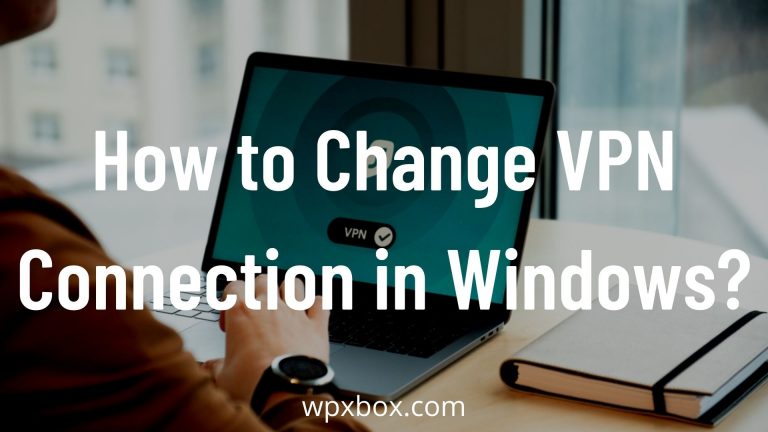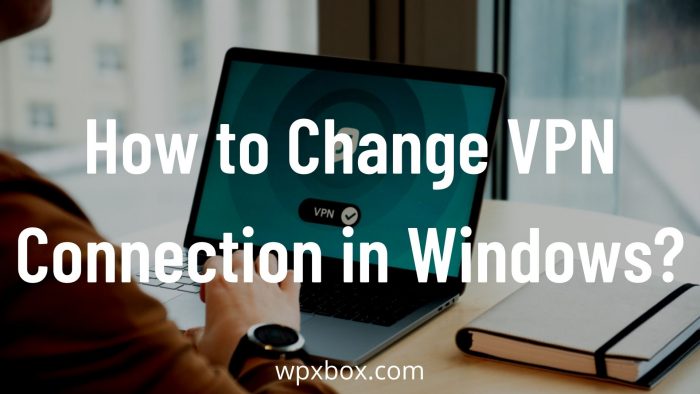 What is VPN?
VPN stands for Virtual Private Network, and it offers you online privacy and anonymity. It does so by creating a private network from public internet access. Plus, it masks your internet protocol or IP address.
As a result, all your online actions or activities are virtually untraceable. Also, VPNs are responsible for establishing a secure and encrypted connection that offers you a secure connection.
Also, when you are connected to a VPN connection, your ISP or internet service provider will only know that you have connected to the VPN server. But it won't know what you are doing after you have connected to a VPN connection.
Native VPN Integration in Windows
If you have kept your eye on Windows developments, you already know that Windows has introduced a VPN client. Even if you didn't, Windows supports VPN in the core and a perfect solution for those who don't want to use a dedicated VPN solution.
You can use the VPN client by configuring it using your VPN provider's details. The VPN client is designed to help you connect to a third-party VPN network separately. This means the feature pretty much works in a container.
Also, you will need to subscribe to a VPN service to use the client on your computer. This surely saves you from downloading additional software.
How to change VPN connection in Windows?
Now you must be wondering how do you set up the native VPN client in Windows? Well, below are the steps that you can follow to add a new VPN connection, delete it or change its settings:
At first, click on the Windows search bar and type down VPN and launch VPN settings.
Next, click on Add a VPN connection.
Now from the VPN setup page, use the VPN Provider dropdown menu to select Windows built-in. Once you do this, it will change the VPN type to Automatic and set the Type of sign-in info to User name and password.
Next, you will need to enter the connection name, server name, or address. You can find these details from your VPN provider.
After that, scroll down and enter your VPN username and password. These details are also provided by your VPN provider.
Finally, click on save and close the Settings Window.
After that, click on the WiFi icon from the system tray on your taskbar and select the VPN connection you have just created.
Once you click on it, it will establish a connection for you, and you should be able to use a VPN on your computer.
The steps are the same for Windows 11 and Windows 10 except for the change in the user interface in the former.
How to setup IKEv2 VPN in Windows
While the above steps can be followed to set up VPN easily with VPN connection types like PPTP and L2TP, but if you wish to use another VPN connection like IKEv2, you will need to download a root certificate from your VPN provider.
However, not all VPN providers support IKEv2, so if your one does. Then you can follow the below steps:
At first, download the IKEv2 certificate from your VPN provider.
Then, double-click on the certificate file and click on Open when a security warning popups.
Next, click on the Install certificate button.
From the certificate import wizard, select the Local Machine radio button and click Next.
Next, select the radio button labeled Place all certificates in the following store, and click Browse.
After that, you have to Browse and select the Trusted Root Certification Authorities and click on OK.
Then from the Certificate Import Wizard window, click on next.
Finally, click on Finish and then OK to exit from the installation.
Now that the certificate is installed, we can set up the IKEv2 VPN using the same steps shared above. However, under the VPN type, you will need to select IKEv2 and then enter your server name, address, and username, and password.
Once you are done creating a VPN connection, check with any website that reveals an IP address, especially which can check leakage in IP address when using a VPN.
So that was all for the how-to change VPN connection in Windows. It applies to both Windows 11 and Windows 10. Now go ahead and try these steps out by yourself and see if they are working for you. Also, if you wish to ask anything else, then do drop a comment below.