Windows 10 as always has tons of options to customize the desktop, wallpapers, lock screen, and so on. However, there is one that Windows 10 doesn't allow you to change the Login Screen Background. This wallpaper appears in the background where you are asked to enter a password or a Microsoft account which needs your MSA credentials. So until Microsoft decides to roll in this feature, here is one tool to help you out– Windows 10 Login Screen Background Changer–built by  Krutonium
Note: This tool will change files in Windows 10 System files. While it works most of the time, it may create problems. So make sure to create a restore point.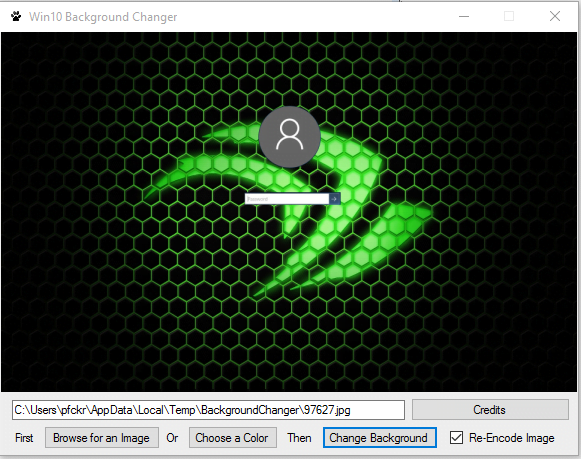 How to Change Windows 10 Login Screen Background
Windows 10 lets you choose Background, and uses the same as the Lock Screen background. However, if you want something different, you need to use the software. First, download the program from here, save it one of your drives. Launch the EXE file. If you are asked for admin privilege, say yes.
The tool lets you either us an image or use a solid color.
The image picker is no brainer, just browse and pick an image you want to use. I will suggest you pick up a high-resolution image. To start with, you can select some high-resolution photos from here C:\windows\Web
After that, click on Change Background and wait. It takes a second or so.
Once you get a confirmation message, lock the screen and try to log in. You should be able to see the new image or color if you had selected that.
Here is a quick video:
Download from MDL
In case you face any issue, use the restore point to fall back to the state where everything was working. Also, if you are using any other software or hack, let us know in the comments.