Looks like the nightmare of Skype and Microsoft is not ending anytime soon. First infrastructure update, and now even if you had linked a Microsoft account, you an still use your Skype Account credentials. Results ? Spam Links.
Thankfully, there is a way to fix it, by completely merging it with Microsoft account, and not just linking it. If you still haven't linked it, this is a good time to get this all done in one shot.
How do I update my Skype account to a Microsoft account?
Go to https://account.microsoft.com, if you're already signed in, sign out.
Enter your Skype name and password when prompted and then select Sign in.
If your Skype account is not updated already, you will be notified to update your account.
Select Next to continue.
You will be asked to add an email to your account, and verify that email.
Congrats, your Skype account is also a Microsoft account.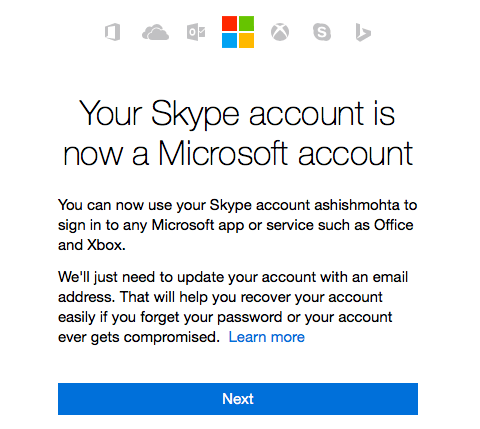 Post this, if your Skype was already linked with a Microsoft Account, it will again prompt you to confirm it once again.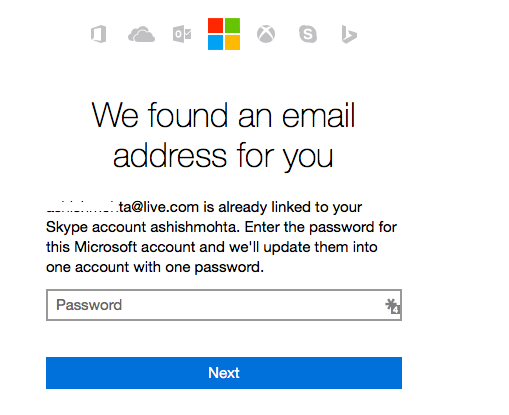 Post this, you should get a message saying you have one password now for both Skype and MS account, and you can use any of them to login to Microsoft Services. Make sure you have enabled the two factor authentication for your Microsoft account, and it will protect your Skype Account as well post this merger.
Use the password for [email protected] even when signing in with your Skype name. 

Use either

[email protected]

or ashishxxx as a username to sign in to any Microsoft app or service.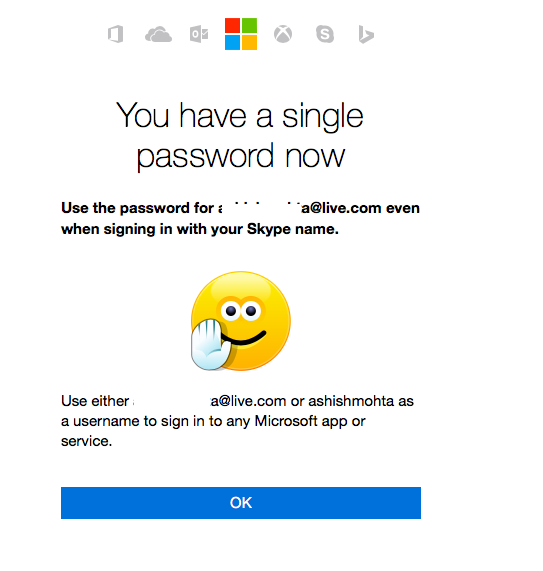 Just in case you haven't enabled the two factor authentication, follow the instructions below:
Go to the Microsoft Account Security settings page, and sign in with your Microsoft account.
Under Two-step verification, choose Set up two-step verification to turn it on, or choose Turn off two-step verification to turn it off.
Follow the instructions.
All this done your account should be all secured. Let us know how it went for your Skype Account.