Most of the modern-day laptops and desktops now come with built-in support for Wi-Fi and Bluetooth. As technology advances, accessories are moving towards becoming wireless, and that is the case with keyboards, headphones, printers, and more; this has been partially made possible, thanks to Bluetooth. If your computer doesn't have Bluetooth, or if you don't know how to connect to it, don't fret. This post will guide you on How to Connect to Bluetooth on a Windows computer.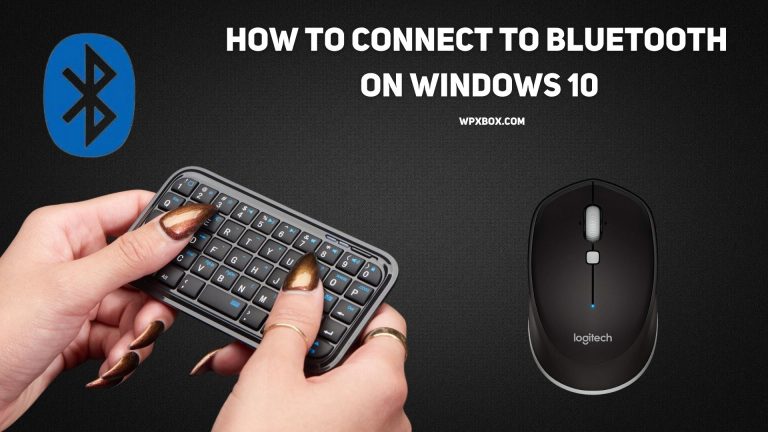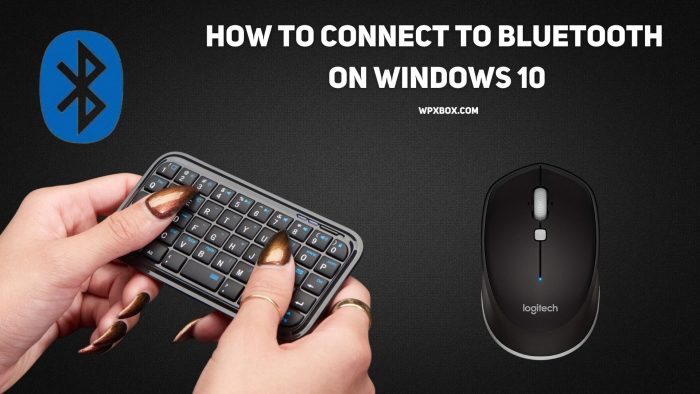 How to Connect Bluetooth to my Computer (Windows 10)
Check Whether your Computer has Bluetooth
Add Bluetooth to PC
Connect to Devices via Bluetooth
1] Check Whether your Computer has Bluetooth
If you are not sure whether your computer has built-in support for Bluetooth or whether you've configured Bluetooth correctly on your computer or not, we recommend you do check out your PC for the same. To check:
Open the Control Panel on your computer by searching for the same in the Start Search Box and choosing the best match.
Navigate to Network and Internet -> Network Connections
If there's a properly configured Bluetooth adapter, you'll find an option for Bluetooth Network Connection on this page.
If you don't find one, either the Bluetooth adapter isn't configured properly or missing from your computer.
Alternatively, you could also check for the same via the Device Manager. Pull up the Device Manager, expand the Bluetooth category, and if you find a Bluetooth adapter listed here, you're good to move forward.
2] Add Bluetooth to Windows PC
If you've confirmed that your computer is missing out on Bluetooth, don't fret, you can add it as an external device. Start by checking whether you have a free USB port. If you do not, consider checking out a USB Hub or removing a connected device.
Now, look for a USB Bluetooth adapter; you should easily find one on Amazon or any other e-commerce website.
Once you have one, plug it in via the USB port. As soon as you do, Windows will automatically detect and begin installing the required drivers. You'll be notified when the Bluetooth adapter is ready to use.
3] Connect to Devices via Bluetooth on Windows
3.1] Turn on Bluetooth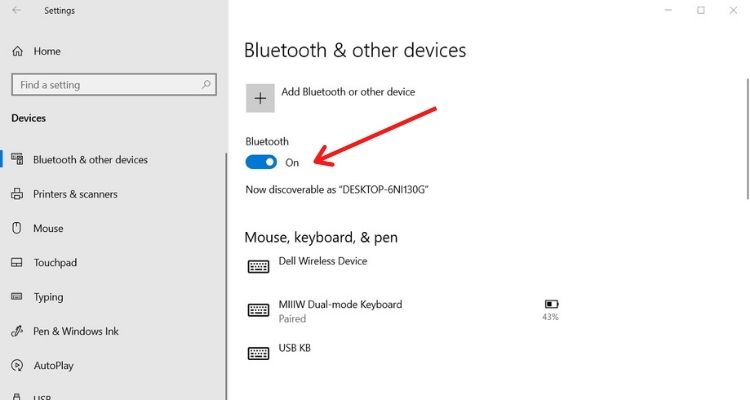 Before you start connecting devices via Bluetooth, you need to turn it on. Here's how to do so:
Open the Settings Panel in Windows 10 (Win + I)
Navigate to Devices -> Bluetooth and Other Devices
Here, toggle the option ON for Bluetooth.
Alternatively, you could also turn on Bluetooth from the Action Center by selecting the Action Center from the taskbar and then clicking on the Bluetooth option.
3.2] Pair a New Device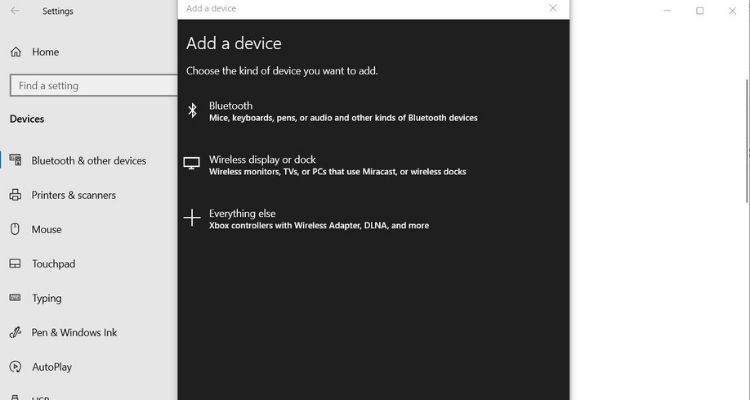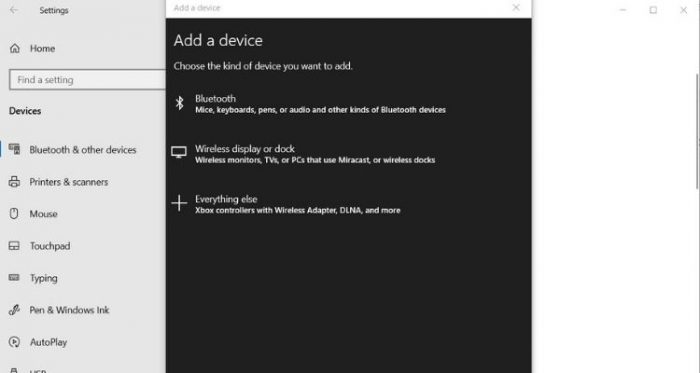 Before pairing a device, make sure to set the device you would like to connect to your PC in Discoverable mode.
Once Bluetooth is turned on, head over to the Settings Panel (Win + I)
Navigate to Devices -> Bluetooth and Other Devices
Here, click on Add a New Bluetooth Device.
On the next page, you'll be prompted to choose from either of the mentioned options: Bluetooth Mice, Keyboards, Pens, Accessories or Wireless Display and Docks or Everything else.
Choose Bluetooth, and you'll find a list of all the devices available for pairing around you.
Select the device you would like to pair to, and follow the onscreen instructions.
You may be asked to confirm a Pairing Pin or enter a code.
That said, pairing devices with Bluetooth is fairly simple and doesn't require a lot of time. How many accessories do you keep connected via Bluetooth to your computer? Do let us know by dropping a comment down below.