Good news for All Lumia 630 users who had been missing the Step tracking update, the Official "Health and Fitness" App from Microsoft has been updated and now you can see your steps tracking data right away.
Lumia 630 is one of the first devices to come along with in built pedometer, allowing you to calculate your steps and calories burn without any need to buy a fitness tracker. Best part of the update is that even if the app did not had the feature till now, all your steps had been counted and safely stored on the phone of your Motion Sense was enabled in the settings.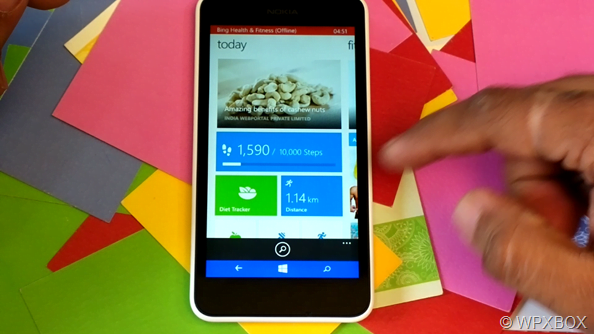 As you launch the app, a new "Steps" tile will appear, pushing the diet and calories tracker down. Wait for a second, and the tile will show you the number of steps taken against your goal.
When inside the app, a lot of details float around to help you know how close you are on to the goal. One section shows today's stats including data on Distance, Calories burned, active time and steps / min.
The Analysis section draws a bar chart on daily, weekly and monthly basis. While you can compare how good you are compared to the last day, a weekly analysis tells you a total of everything with count on how many times you met your goal. A calendar option lets you change date to check stats of that particular day.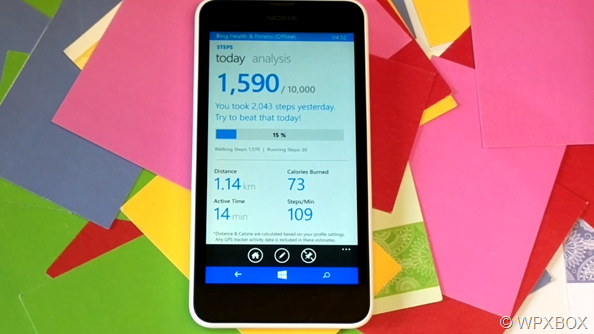 Getting Started with Step Tracking:
If you are new to this, here are steps to get you started.
Go to Settings > Motion Data > Turn it on.
In the Health and Fitness App, Go to settings > personalize > Steps. Configure your target and profile.
Start Walking!!!
Here is a video demo of the app:
That said, I expect more and more apps to start using the SensCore API to track step and bring in integration using their API. Which app do you use to track your steps ?