Weariness, discomfort, and physical distress can be lowered considerably while increasing work productivity at the same time if you follow a few simple tips on how to create the perfect home office ergonomics. Remember that even if you've chosen a career that demands hours of work at home in a continuous posture, you're still not doomed to a lifeline of health problems, especially posture-related problems.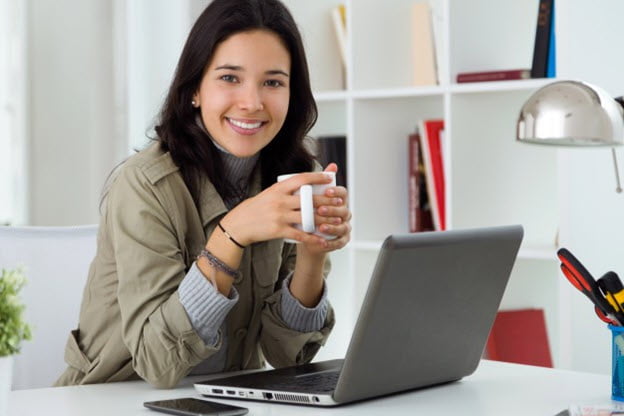 Tips to Create & Maintain In-House Workplace Ergonomics
It is always important to preserve the integrity of the work recline, even if people are working from their homes. Notably, when you decide to create a permanent home office at your house, creating a mirror image of a typical office may be crucial to efficient work.
Cut Down the Noise
The first objective should be to cut down the noise that enters your working space. Agreed that a peculiar office setting is also not completely free of noise, still, the background din coming from family members, neighborhood, or anyone else you share your home with is going to distract you. So, set the right working mood.
The easiest and the best way out, provided you possess the necessary resources, is to soundproof your work setup.
Managing Heat and Air Quality in the Workspace
Next down the line is managing heat and air quality. Imagine you're trying to focus on a presentation, but there is sweat trickling down your back. Will you be able to concentrate? Furthermore, if the air is filled with dust and all, it will affect your breathing and consequently, your work output.
Now, it's a matter of swamp cooler vs. air conditioner, because let's be real, ordinary fans don't do much. However, if you live in predominantly dry weather conditions, a better choice is an evaporative cooler. You won't need to hammer your walls with nails or invest a lot. A personal evaporative cooler for maintaining workplace ergonomics is a low investment remedy to handle the problem of air pollution and excessive heat.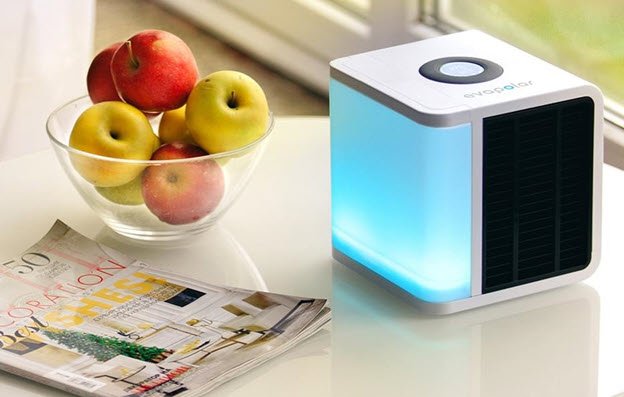 Improve the quality of air in your surroundings as well. It ensures you inhale healthy air and stay cool.
A small swamp cooler will stand in one corner of your workplace, occupying very little space and is almost silent. A totally unfelt presence! A very simple machine, but a swamp cooler also fights against any bacteria building up in the workspace.
Tips & Guide for Maintaining a Home Office
Now let's dive into the topic of how to organize a home office space.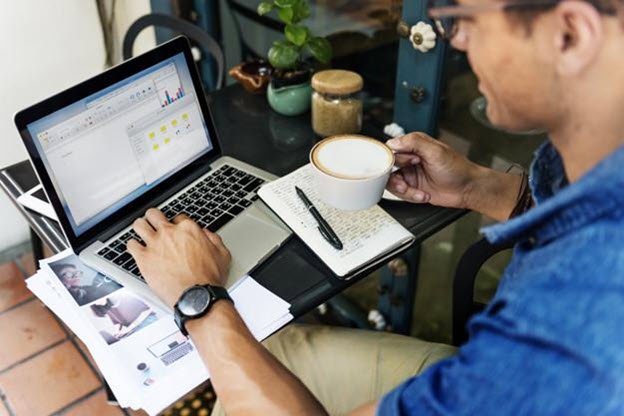 1. Allocate the Right Corner for Home Office Organization
Pin down an alcove in your house that can completely encapsulate and seal you from outside distractions. You'll need to consider two things: 1) the workplace must be aloof from the rest of the house, and 2) the workplace must have anything that would be required to make it a more ergonomic workplace.
The Size Matters
Too small space might suffocate you (though not literally), while too large a work setup might lead to nothing but mismanagement and chaos.
It all boils down to short-listing essential elements and then choosing the space in accordance.
2. Eliminate Interruptions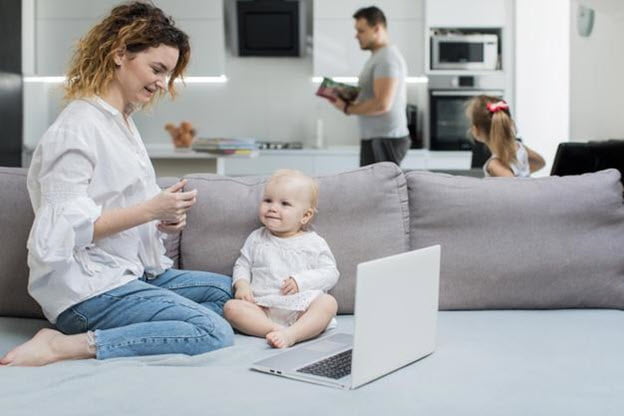 If you are a parent and also not used to working from home, there are going to be distractions no matter how hard you try to avoid them. Kids will be kids, after all! They might simply want to brawl around the entire house or might just drop in to say "hello" whilst you are in the midst of some serious project planning.
The next biggest distracter, the first one for those who don't have kids, is your cell phone beeping time and again with notifications from social media. Plus, television noise, noise from kitchen appliances; all these add up to make for a standard noisy household.
Go Clutter-Free
The first thing that you notice when you sit down to work is your desk. And if it is cluttered, the first signal of distraction enters the mind. So end your day by cleaning up the workspace so that you are able to start fresh and clutter-free the next morning.
Stick to a Schedule and Say No to Avoidable Noise
It's hard to go soundproof in a house with a family; however, something is always better than nothing! Shut doors and windows while you work and open them when you take breaks.
When you sit down to work, little household chores like cleaning or cooking might also feel more tempting than doing the job that wins your bread. You may take short breaks, but structure your work schedule to make it more effective.
3. Create a More Functional and User-Friendly Workspace
Using utility stationery like file covers that are color-coded according to their priority can help organize work and improve work efficiency. Try to use what's there in the house already, rather than stocking up new paraphernalia. Colored sheets, sticky notes, unused boxes are a few examples that can be of use so that you do not have to rush to the market.
Keep Your Desk Clean and Organized
Workplace desks contain small items that grab dust and grease. It is good to take off everything once in a while and clean with some cleansing agent that contains a disinfectant. Always maintain ergonomic order while you place these things back on your table. Just as an example, say you are right-handed and often use a scribbling pad a lot, place the pad and your pencil on the right, while shifting the other files and folders on the opposite side.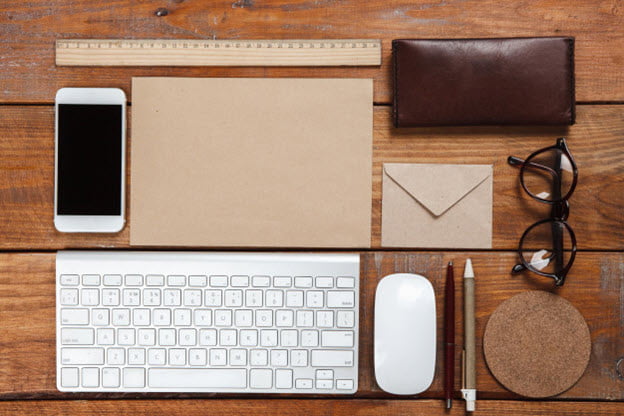 Allot Bookmarked Areas
Start identifying objects in particular areas and always ensure to place these things back in the same position after use. This way, you'll never waste time searching. You'll never have to look for that tiny stapler or calculator or anything for that matter. You can make efficient use of sticky notes to identify similar items.
4. Follow a Fixed Pattern and Routine
Every one of us has to have a routine even in our daily lives. Else our idle mind goes out of discipline and is not able to carve out anything productive. Following a fixed timetable, taking short breaks, exercising, eating healthy, setting work milestones for oneself, all this promotes a healthy work-life balance.
A major challenge in working from a home office is that the demarcation between the office and household activities may get distorted. Both the margins dissolve into one another, rendering both ends of the spectrum, work activity, and home activity, inefficient. The best and the most commendable mechanism to overcome this is to set a fixed time schedule and then stick religiously to it.
Working from home has brought with it another menace, the problem of gaining weight. You tend to sit in front of your desk for hours and hours and develop bad posture and gain weight. Have a strong will and try to utilize the time that you spent commuting earlier by following some exercise regime that suits you. This will also improve the critical work-life balance.
In fact, there are many exercises that do not require you to either visiting the gym or buying expensive exercising gadgets. You just need to eat healthily and exercise regularly under a strong will to boost your brain and bodily functions.
Conclusion
How to maintain workplace ergonomics at home is not a very difficult question or something unachievable; all it needs is self-motivation and some simple aids like a personal air conditioner and a few stationery items to organize stuff well. Just find the right nook in your home for your workplace and set the ergonomics right.