Having blank pages in your document can present an unprofessional impression to editors and employers. Documents created by Microsoft Word often have blank pages. A project with page limits such as an essay calls for a user to track how many pages he takes up. The procedure for deleting a page is simple. Whenever possible, make sure you delete them before you send them. This post will guide you on how to delete a blank page from Microsoft Word or remove any page with any form of content.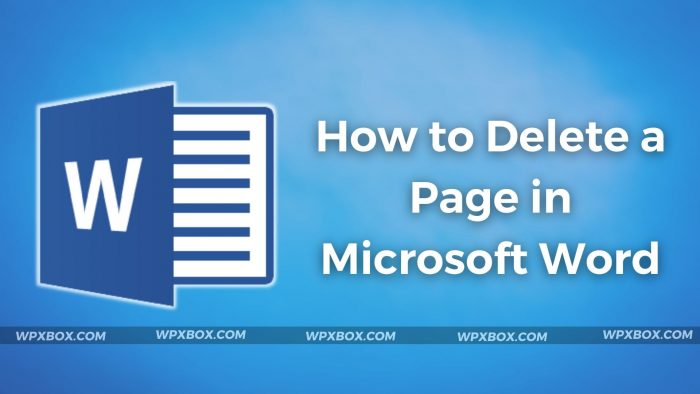 How to Delete a Page in Microsoft Word
Here's a guide to removing unwanted pages from Microsoft Word when they appear. In addition, we've put together a list of the best and most accessible ways to find a solution to this problem.
Delete page in Word using the Find and Replace Tool
Delete Blank Page from Microsoft Word
Bonus Tip: Recover Deleted Page from Microsoft Word
1] Delete using the Find and Replace Tool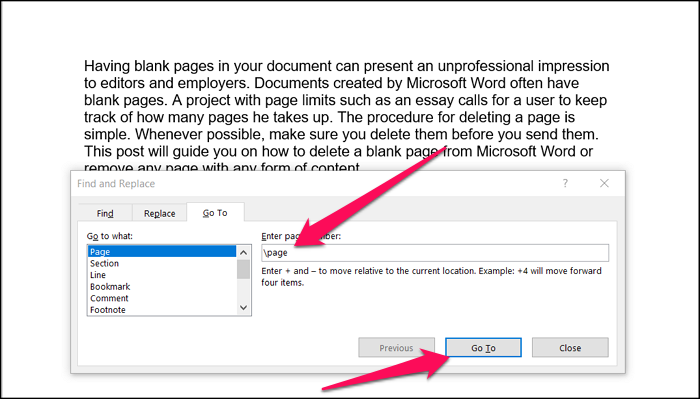 Start by opening the word file in Microsoft Word and clicking anywhere on the page you'd like to delete.
Now, press CTRL + G on your keyboard (for Windows users) or Option + Command + G (for Mac users) to bring up the Go To menu.
Here, you'll find a new dialogue box popping up, navigate to the Go-To section, and key in the page in the Enter Page Number field.
Next, press Enter and then choose Close. (Make sure to verify whether it is the right page)
Finally, press Delete or Backspace on your keyboard to delete the page.
Alternatively, instead of using the Go-To tool, users can also drag and select the page's entire contents and choose Delete.
2] Delete Blank Page from Microsoft Word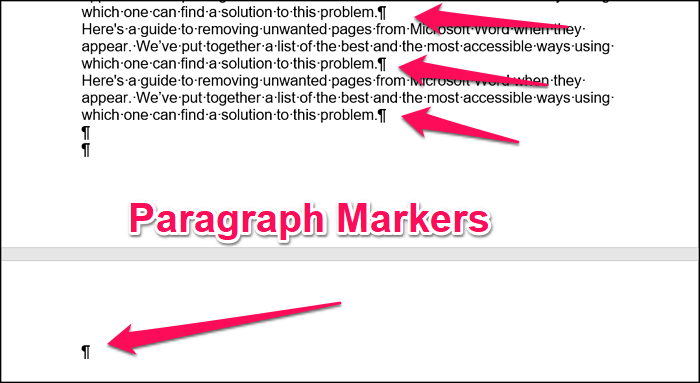 Word automatically includes an end paragraph. It cannot be deleted, and which is why there's a blank page at the end of your document that won't disappear. The last line of your content may sometimes end on a blank page, depending on your content.
To remove the unwanted page in Microsoft Word, press and hold CTRL + SHIFT + 8 (for Windows users) or Command + 8 (for Mac users). This will make the paragraph markers visible.
Now, choose the paragraph markers with a double click on the icons.
Next, click Delete or Backspace on your keyboard to remove the paragraph markers, which in turn will remove the blank page.
How to Recover Deleted Page from Microsoft Word
As long as you haven't closed the word document, you can use 'Control+Z' on Windows or 'Command+Z' on Mac to restore the deleted page.
Be aware that undo works on all edits, and you may have to undo many edits until you reach a point where the page is deleted. So make sure to keep a copy of the content.
Suggested Read: How to Translate a Word Document 
FAQs:
Can I Delete Multiple Pages using this method?
Yes, users can follow the above-mentioned steps multiple times to remove multiple pages from Word.
Does this Method Work with Word Online?
Yes, this method works with Microsoft Word online as well.