Windows gathers and saves a user's activity history on the local computer and the cloud. It stores data from Edge's browsing history to the information of the apps you open, tasks a user executed, and more. All the data is stored on your Windows 11/10 PC and with Microsoft under your account. However, if you're a privacy freak and wouldn't want others to have access to such data, This post will guide you on How to Delete your Usage or Activity History in Windows 11/10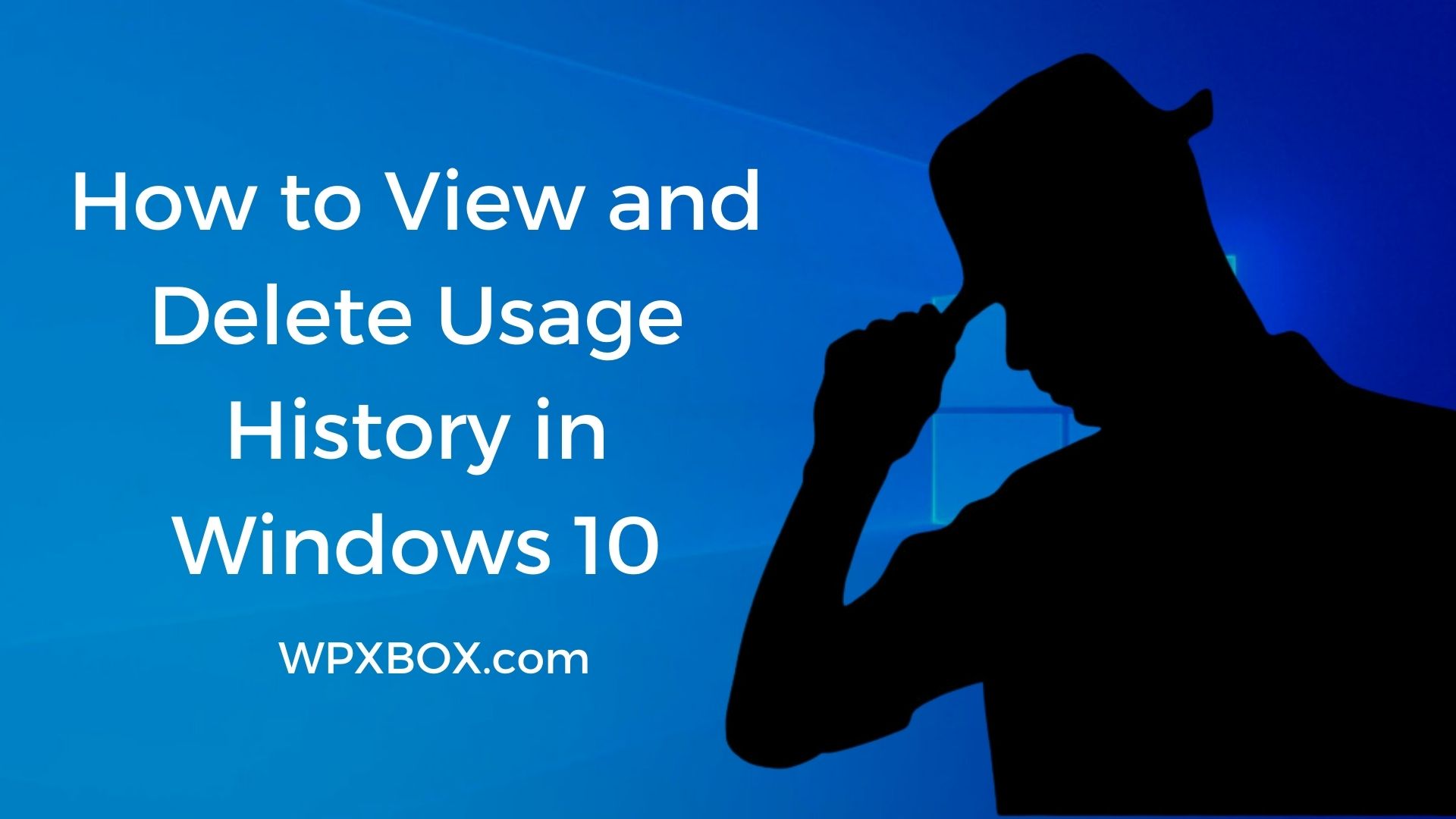 How to Delete Usage History in Windows 11/10
Unlike some other companies which choose to hide collected information, Microsoft offers users to view and delete activity information collected with their apps and services. To delete your usage History:
Open the Settings Panel in Windows 11/10 (Win + I)
Navigate to Privacy or Privacy & security>  Activity History
Scroll down till you find a title named Clear Activity History.
Now, click on the Clear button, and then press OK in the new popup.
With this, all your activity data across all the devices linked to the Microsoft account will be cleared. If you would not like Windows to track your Data, that is, usage history on your computer, you can disable it under Settings -> Privacy ->Activity History -> Disable Store My Activity on this Device.
View and Clear Additionally Stored Data with Microsoft
There's a lot more information that Microsoft collects and stores on the cloud from your computers, such as the Microsoft Edge Browsing History, the App History, location activity, voice activity, and more. Here's how to view and clear these:
Before you move ahead and clear your saved data, here's what you need to know about each category: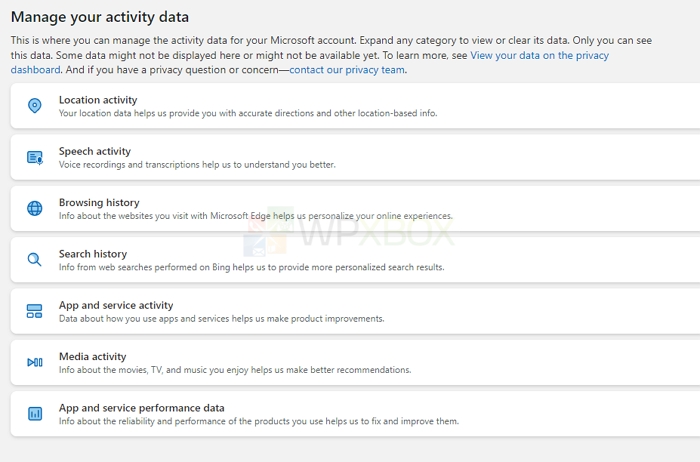 Browsing history: It essentially manages all the data that has been stored via browsing Microsoft's Edge browser. However, if you do not use Edge as your primary browser, there might not be much data. In case you use Edge for your primary tasks, you might find your browsing history stored over here.
Search History: Connected with Bing stores the data around what you searched to improve your experience. Microsoft may use this data to improve search results, Cortana answers, and future search suggestions.
Location Activity: If Windows has been granted permission to access Location information, you'll find your location history available here. This might be handy if you've misplaced the laptop to track the last location.
Voice Activity: If you use Cortana a lot on your machine and are a privacy freak, we'd recommend you keep a check on this one. Here, you'll find saved clips of your voice. Microsoft uses them for improving speech recognition.
Media Activity: This is where Windows and Microsoft keep track of your media consumption activities to further improve your recommendations.
Product and service: This part manages and keeps a record of how you use Microsoft products. It has been divided into two sections: activity for operations that you have previously performed and Performance for the logs.
Cortana's Notebook: As the name suggests, this is the place where Cortana, the voice assistant, keeps all her logs.
One can also view the complete Activity History by clicking on the Activity History Tab. This includes voice, search, browsing history, and location information. Now to clear the information, head over to Microsoft's Privacy Page. Sign in with your Microsoft Account, choose the View and Clear History button under each category. Press the Clear Activity button on the next page.
That said, How much are you concerned about your Privacy with Windows on a scale of 10? Do let us know by dropping a comment down below.