Hey Cortana is a hands-free feature on Windows 10 Mobile to activate Cortana, and get your questions answered. You can ask for weather, places around you, or make a call or launch an app. If you have a Lumia 950 XL or Lumia 950, you need to enable this feature to use it. Once done, you will be able to dictate commands on the fly.  This feature works even when your phone is on standby. It worked with Lumia 950 XL unit in India.
One thing that you may worry about is battery life, since Cortana is on constant listening mode, I am assuming that it should not be the case. Microsoft must have taken enough care for this technology not to consume a lot of battery. I will keep you guys posted about this in my final review.
Steps to Enable Hey Cortana: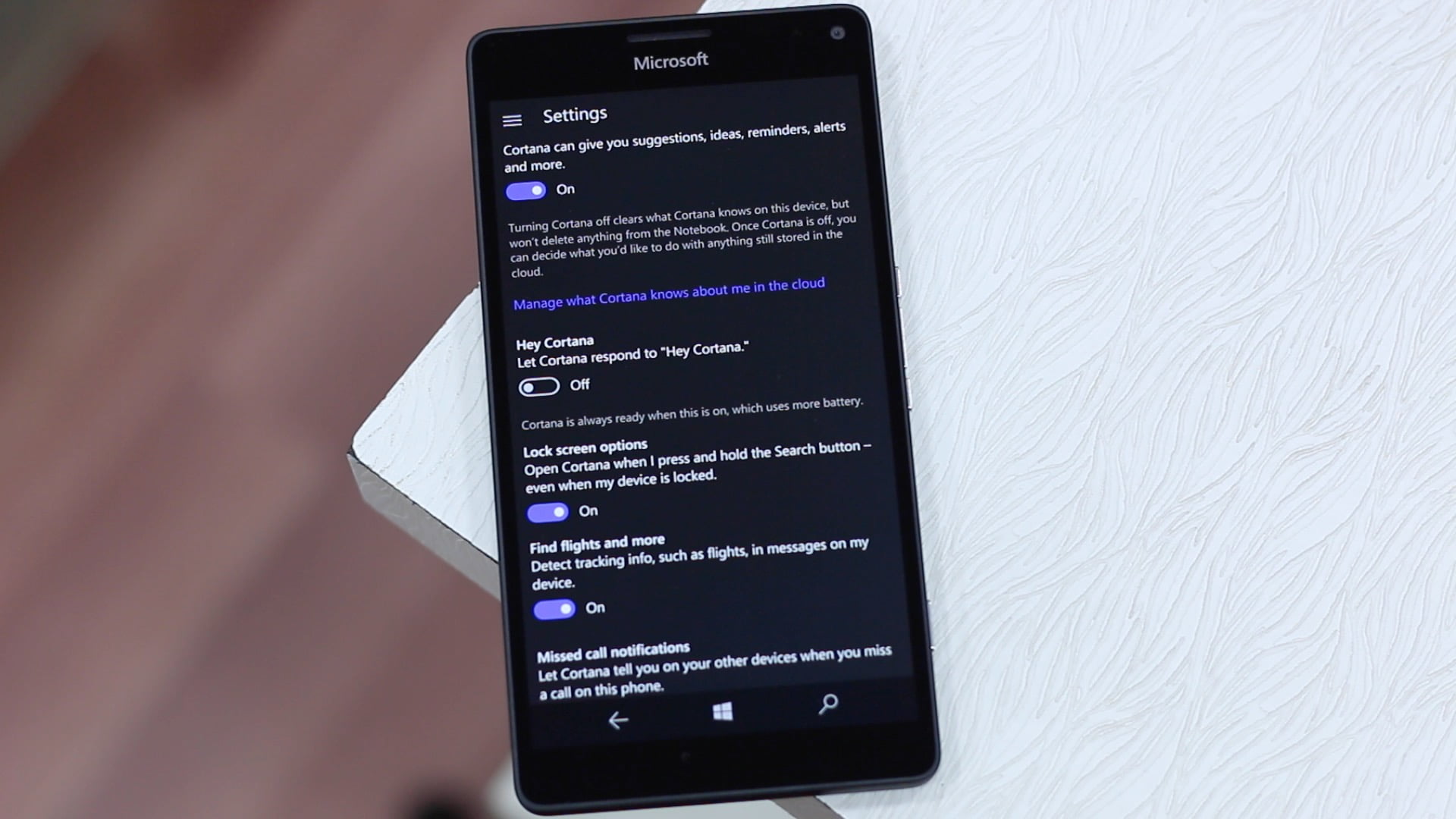 Launch Cortana either from Start Screen or tap on the search icon to launch it.
Next, tap on the top left hamburger menu > Notebook > Settings
Look for a toggle option which says Let Cortana respond to "Hey Cortana". Turn it on.
You have two options here. First is to let it respond to any voice or you can use your voice to train it. If you wish to use it all the time, make sure to train it with your voice.
This slideshow requires JavaScript.
Cortana & Availability: 
Cortana needs to be available for your region. You may try to change your region to try it on your phone.
The current builds, both Insiders and RTM, only support Lumia 950 & Lumia 950 XL.
Cortana works only for selected languages right now.
While many do expect that Hey Cortana gets enabled for all Windows 10 Mobile devices, but I am guessing that may not happen. As of now Microsoft is restricting it to hardware that support stand by listening.