There are quite a lot of users who prefer disabling Fast Boot in Windows 10. This helps in reducing your computer boot time. So if your Windows 10 machine is taking too long to boot up, you may consider disabling Fast Boot in Windows 10. By disabling it, you will prevent your computer from booting from Network, optical and removable devices. However, if you don't know how to disable Fastboot, this article guides how to do it.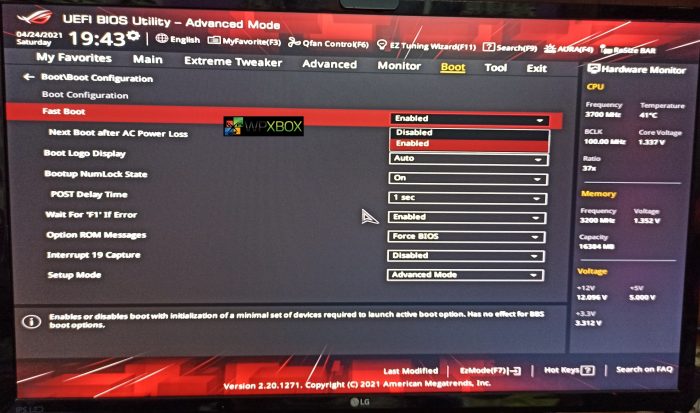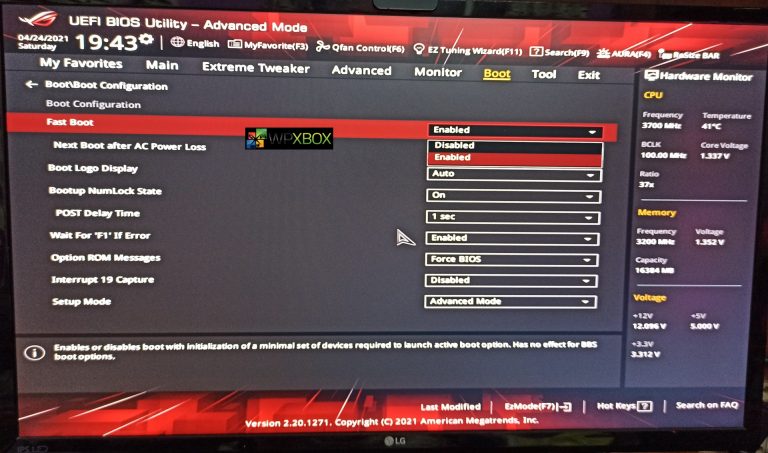 What is Fast Boot?
Fast boot is a setting in the motherboard's BIOS that allows you to skip certain stages of post.
Be aware that this Fast Boot is different from the Fast Startup.
Windows 10 offers a Fast Startup feature that allows it to boot up quickly by using a form of hibernation. When enabled during the shutdown, the process dumps the contents of the RAM onto the HDD/SSD and copies it back to the RAM on the next boot to speed up the initialization of Windows.
Fastboot, on the contrary, will make it impossible to access BIOS as it skips a lot of checks and boots into Windows directly. USB devices like keyboards, mice, drives will not be available until Windows 10 loads up. As a result, it will prevent you from accessing BIOS setup during boot using the F2 or DEL key.
You will also not be able to boot using an optical drive or USB drive to install an operating system or boot from a network.
If you need to access BIOS after enabling Fastboot, you will have to use the Advanced Recovery method from within the Windows.
Should you disable Fast Boot in Windows 10?
According to some users, by disabling Fast Boot in Windows 10, they did not notice a huge change in the overall boot time. Hence, it is advised to keep it enabled only. If you ever feel a need to reinstall Windows and can't access your system, you will still have the option to boot up your machine using a recovery disk.
How to Enable or Disable Fast Boot in Windows 10
Enabling or Disabling Fast Boot in Windows 10 is completely different from one computer to another. Different Laptop/PC and motherboard manufacturers have their own set of steps to make changes in the bios.
However, to have a basic idea, you can follow these below steps:
First, restart your PC and start pressing down the F2 or DEL key to enter the BIOS setup.
From BIOS, go to Boot > Boot Priority option. If you don't find this option, then look for Advanced.
Over here, look for the Fast Boot setting.
Finally, enable or disable Fast Boot according to your preference.
Finally, hit the F10 button to save changes and exit.
So those were all the steps you have to follow to enable or disable Fast Boot in Windows 10. Different OEMs have their own way of implementing Fast Boot. So I would recommend you check your PC's BIOS guides for a better understanding.