Without any doubt, Windows 11 has been a stable build since its launch. The users have hardly reported any issues. However, some users have reported a missing Taskbar and Start Menu in Windows 11, leaving them access to only Windows terminal and command prompt.
In case if you are facing a similar situation and are not sure what you should be doing, we have got your back. I have talked about a few fixes below that will surely help you fix the missing taskbar and start menu error.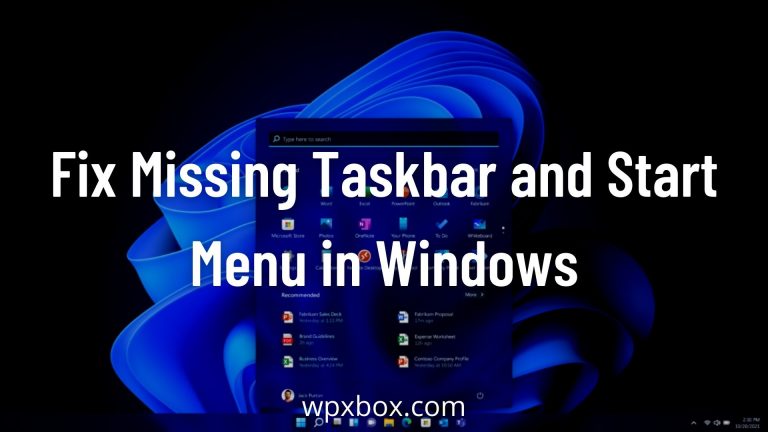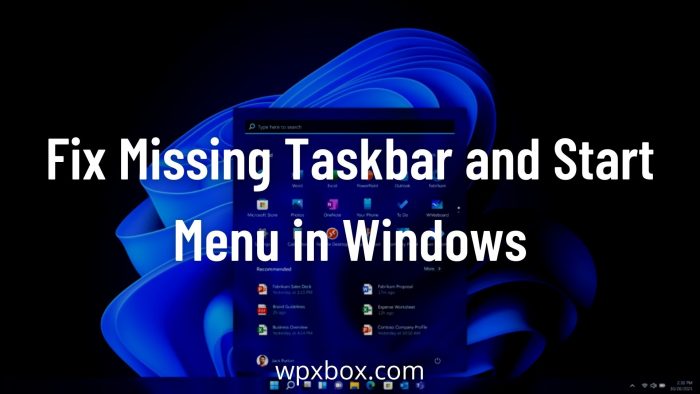 Fix Missing Taskbar and Start Menu in Windows 11
Microsoft has already acknowledged the bug and working on a fix. But till Time any update comes on this, there are a few alternative ways to fix the issue.
Using Windows Terminal
OEM Recovery Module
DISM and SFC Commands
Now let me talk about these fixes one by one.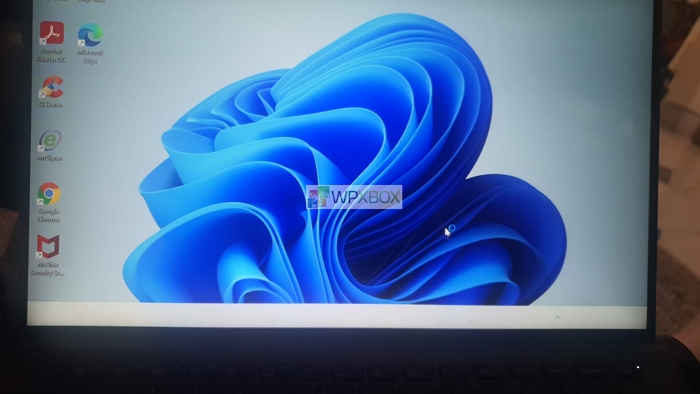 1] OEM Recovery Module
All OEMs offer a recovery module that either can be launched directly from Windows or through Advanced Recovery mode.  It comes in handy when you want to reinstall the operating system because of a computer crash, hard drive replacement, and other scenarios. Different computer manufacturing companies offer their OEM recovery module.
Depending on the type of recovery module and how it is implemented, you should bring back the computer to the stage where it was working as expected.
2] Using Windows Terminal
At first, press CTRL+ALT+DEL simultaneously from your keyboard to launch Task Manager.
Then, click on the More Details option from the bottom to expand the menu.
Go to File and select Run new task. Over here, type down WT and press Enter.
Now copy and paste the following command and press enter:
reg delete HKCU\SOFTWARE\Microsoft\Windows\CurrentVersion\IrisService /f && shutdown -r -t 0
Finally, you will need to press the enter key again, and your PC will reboot, and after that, everything should work just fine.
3] DISM and SFC Commands
You can run the following commands on Windows Terminal or Command Prompt to fix any corruption in the system file which may be causing this.
DISM /Online /Cleanup-Image /RestoreHealth

SFC /scannow
Make sure to run them one by one, and check if the issue persists after executing it once.
Why Does My Taskbar Keep Disappearing From My Desktop?
If your taskbar keeps disappearing, then you probably have enabled Automatically hide the taskbar option. To disable it, right-click on taskbar > Taskbar settings > Taskbar behaviors> Uncheck Automatically hide the taskbar option.
Is It Possible To Move the Taskbar on Windows 11?
In Windows 11, the taskbar is locked at the bottom of the screen. You cannot move it to the top or sides like the previous versions of Windows.
Can I Customize Start Menu on Windows 11?
Yes, you can customize the start menu on Windows 11. However, the number of customization options is minimal.  You can customize the Start menu by going to Taskbar settings.
So that was all for how to fix the missing taskbar and Start menu in Windows 11. I hope the above steps did help you to resolve the issue. Apart from this, you can also try updating Windows and see if that works. Anyway, for any other questions, do drop a comment below.