When it comes to getting the latest updates on Windows Phone, there are two kind of scenarios that have popped up. Either they are terribly delayed, or the latest updates come on the devices recently released and all old ones are left to wait. The same happened with Nokia Lumia Amber update that was announced at the launch of Lumia 925 and many are still waiting till Nokia completes the roll out by end of the September.
That said, it's perfectly good idea for most of you to wait because you don't want to go through the process of reinstallation again, though it is rather easy if you have a restore point in place.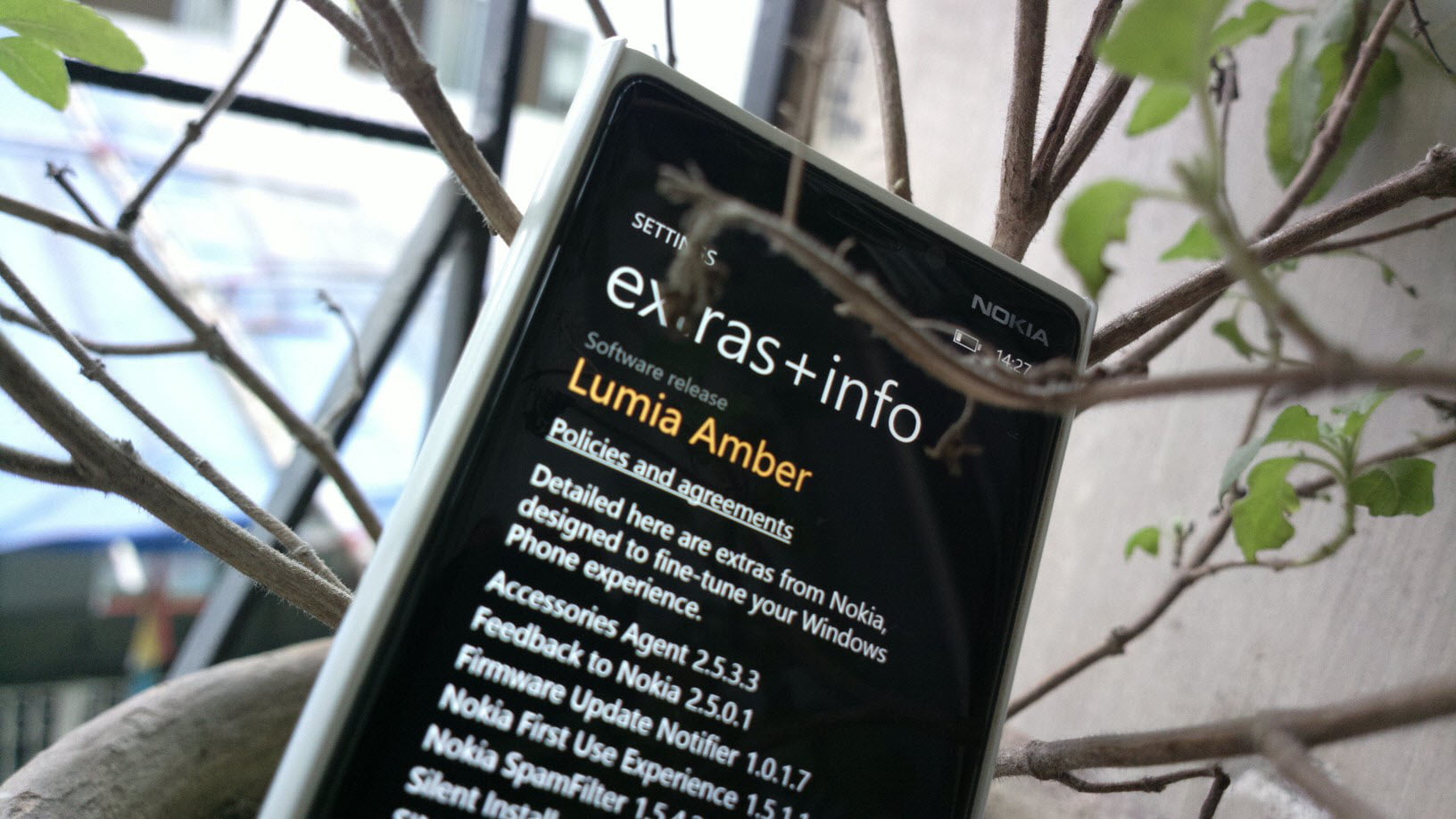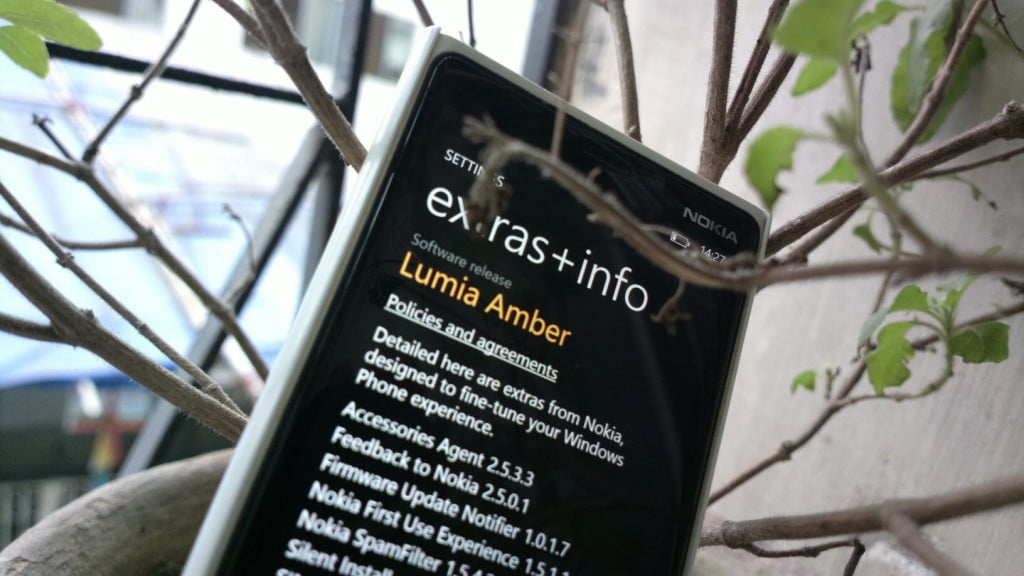 Related Reading: Overview of Amber and GDR2 on Windows Phone
Important:
In the process which I will share, your phone will completely lose all the data including apps. Everything has to be reinstalled once you are connected to a network. It is possible to partially automate this process if you have a restore point and a data enabled SIM that can use this restore point to start the backup. In any case your SMSes will come back.
Warning: This process will remove all your data and void your warranty if you have any.
Pre-Flashing Steps:
Settings > Backup. Enable App list settings and text messages backup turned on.
Go to Settings > Backup > app list + settings > Hit the Backup Now button.
Take screenshot of your Start Screen.
Connect your phone with PC and copy the Photos, Videos, Music and Documents folder and remember it.
Related Reading :  How Backup and Restore Works in Windows Phone 8
Time to Flash:
First you need a ROM, which is like a setup file to put on the phone and second, a software than can talk to your phone and install that ROM on your phone.
Note: The steps below are for Unlocked Windows Phone devices. If you are on AT& T suggest you to follow the process explained by juan6996 @ Forums of WPCentral. AT& T user will have unbrand them first and then install Amber.  Read more
Just before we go ahead, this ROM is useful for two kinds of users. One who wants to get their phone unbranded like AT&T and others who are using unlocked version or Country Variant.  I have a country variant Lumia 920 from UK and I wanted to get Amber a bit before.
Download Firmware RM-821 and Nokia Care Suite from here.
We will use the Nokia Care Suite to flash the rom.
First Unzip the downloaded ROM and cop the RM-821 folder and paste it into C:\ProgramData\Nokia\Packages\Products.
Next Launch the Nokia Care Suite > Select Product Support and Tools > Select CareSuite External > Sign in
Once the Product Support Tool is launched, Go to File > Open Product > Type RM-821(Lumia 920).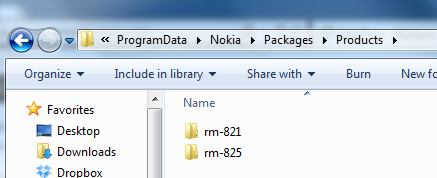 Before we move to the next step, please make sure you have backed up your phone. Also make sure you haven't connected it to your PC yet. If yes. unplug and open the product again.
You should see Lumia 920 on left and right at the bottom of the same section, you will see Programming, Tests and Type Label Printing
Click on Programming > Recovery. This opens a new windows where you should see the ROM listed which you copied above. Verify with Variant name which should be RM-821.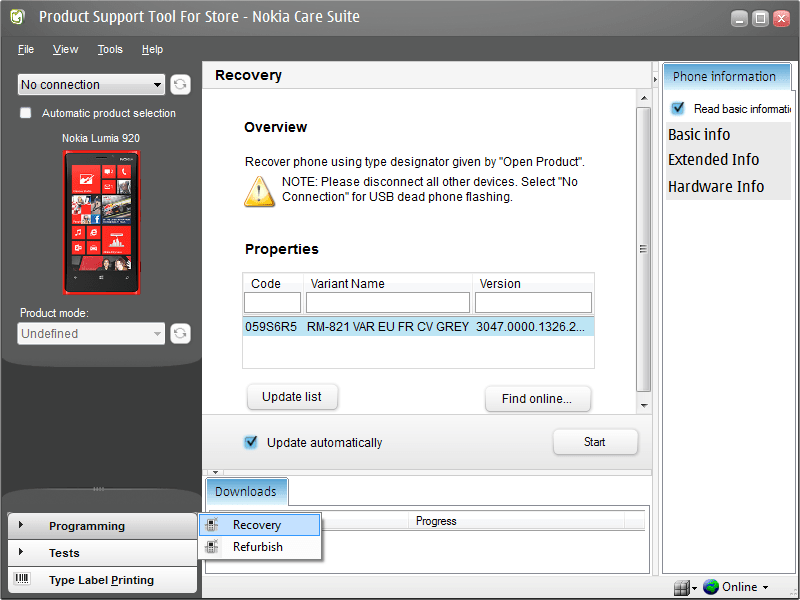 Hit the start button. The software will try to connect with your phone. As the phone is not connected, you will have instructions about it. Ignore it.
Next, switch your phone off and connect with your PC. Quickly before the phone starts, hold down the power down button till you feel the vibration.
Now sit back and relax as the software detects your phone and start flashing your phone. You will see a restart, progress bar and finally the gears.
Post Flashing:
This ROM defaults to French language by default. So once the flashing is over and you get to see setup screen in some weird language, don't worry. Open up Google or Bing translate.
Look for text which says Next and the second screen should give you option to change the language. Once you choose, the phone will restart.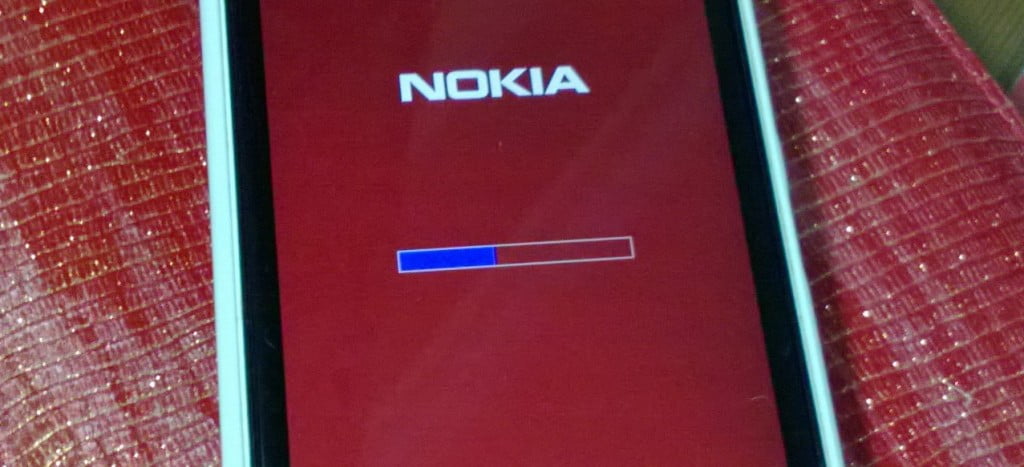 Now as you go through the setup process, you will get option where you can sign in with your Microsoft account and restore messages, call history and apps back. However, there is no option to connect over Wi-Fi so you will need a data enabled SIM.
Once done you will see messages coming back, you will be asked passwords for all accounts  before flashing, apps will start downloading, etc.
That said either you can pause all downloads and connect to Wi-Fi to start downloading again. I had over 160 apps and a total of 3Gb of app download size, thanks to the games.