Sometimes after a long usage, smartphones tend to get slow or sometimes doesnt respond to touch or turn on. There is no exact reason for this, but call it a bug which tends to pile up everyday until it gets you phone slow. In case your Windows 10 Mobile is suffering similar problem including random booting or  it gets unresponsive, there are two things you can do, Hard and Soft Reset,  before taking it to a service centre.
Soft Reset:
Like Windows Phone, Soft Reset in Windows 10 Mobile can be done by keeping volume down button and home button pressed together for almost 10 second.  After few seconds, you should feel the phone vibrating and see the boot screen once again. This is useful if your phone is not booting with a long press on power button or when the screen is not responding as expected. Once the phone restarts, you can release the button and you are good to go.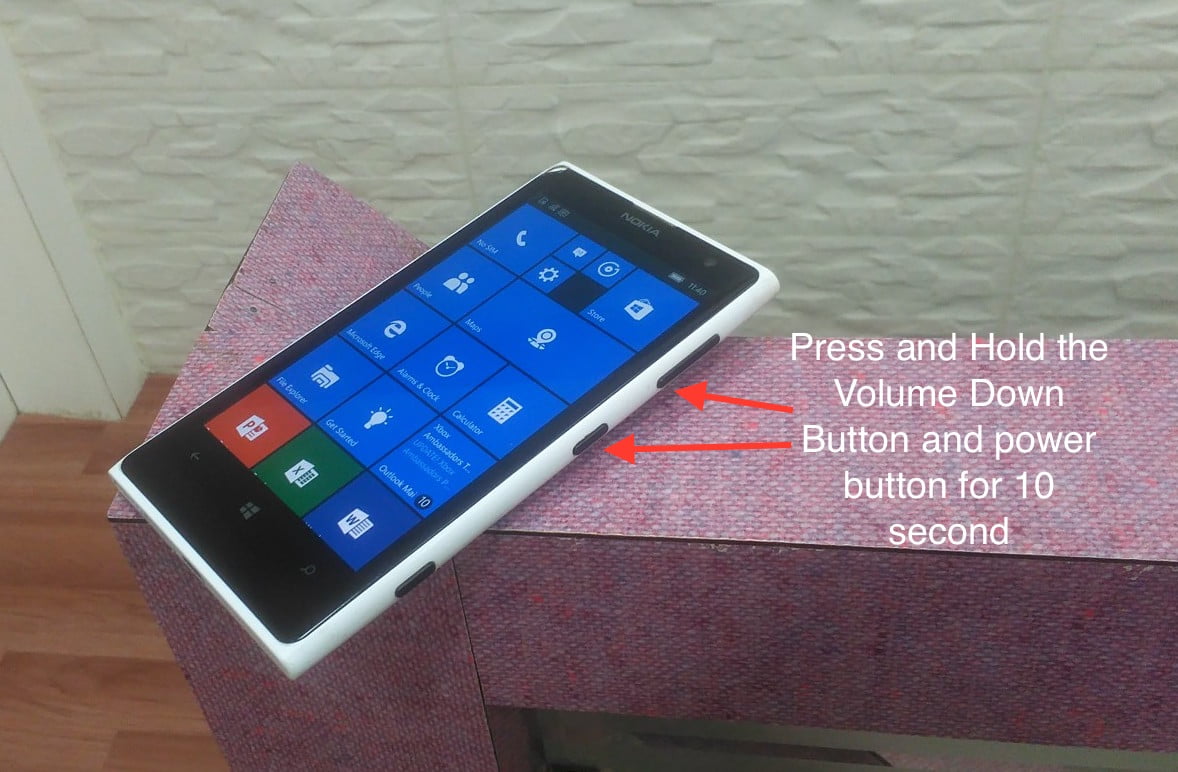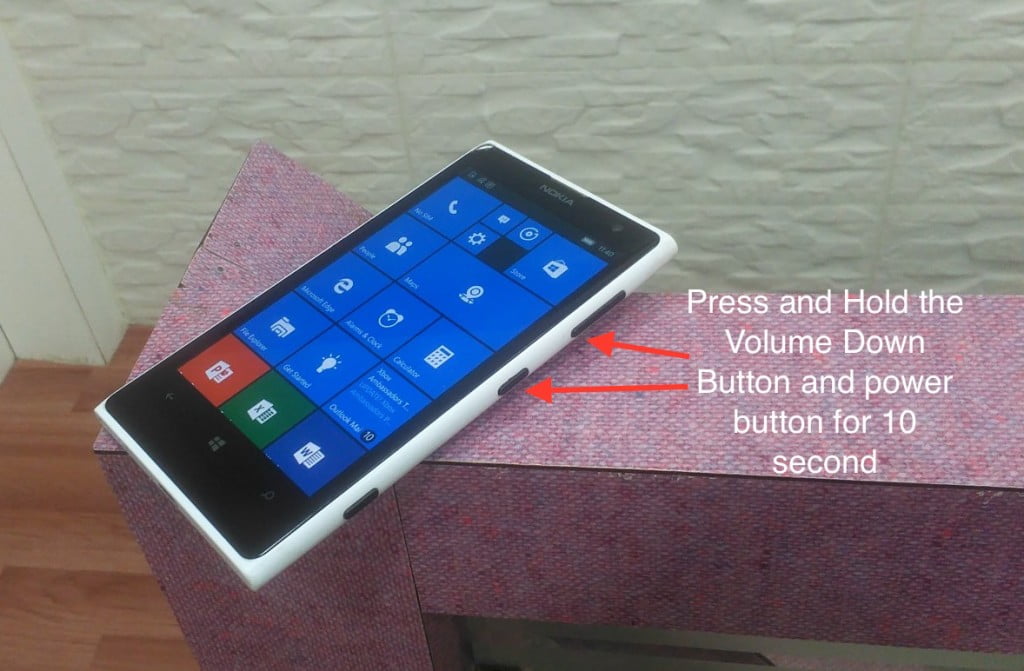 It can resolve issues like message not received, calls failed , touch screen issues, network issues, lags and sometimes even when file sending fails over bluetooth.
Note : A soft reset will only clear memory, terminate all apps and reload the OS. It won't erase or access any user data.
Factory / Hard Reset using Buttons
Before I talk about it, there is a fine line between Hard Reset and Factory Reset. In most of the cases, hard reset and factory reset are same. So if your phone is all dead, you can use button combination to factory reset the phone.
Note: Things seems to be little different for Lumia Windows 10 Mobile. It just reboots the phone, and feels like a soft reboot. However, if you have a phone from other OEM, it would be best to check on their help page, or ping us in the comments below.
To perform hard reset, you need to press volume button down + power + camera buttons together until the phone vibrates, and then  release the power button only and hold the other buttons down for another five seconds or so, then release all the buttons. This is handy when your phone is completely unresponsive and you have already tried the soft reset once.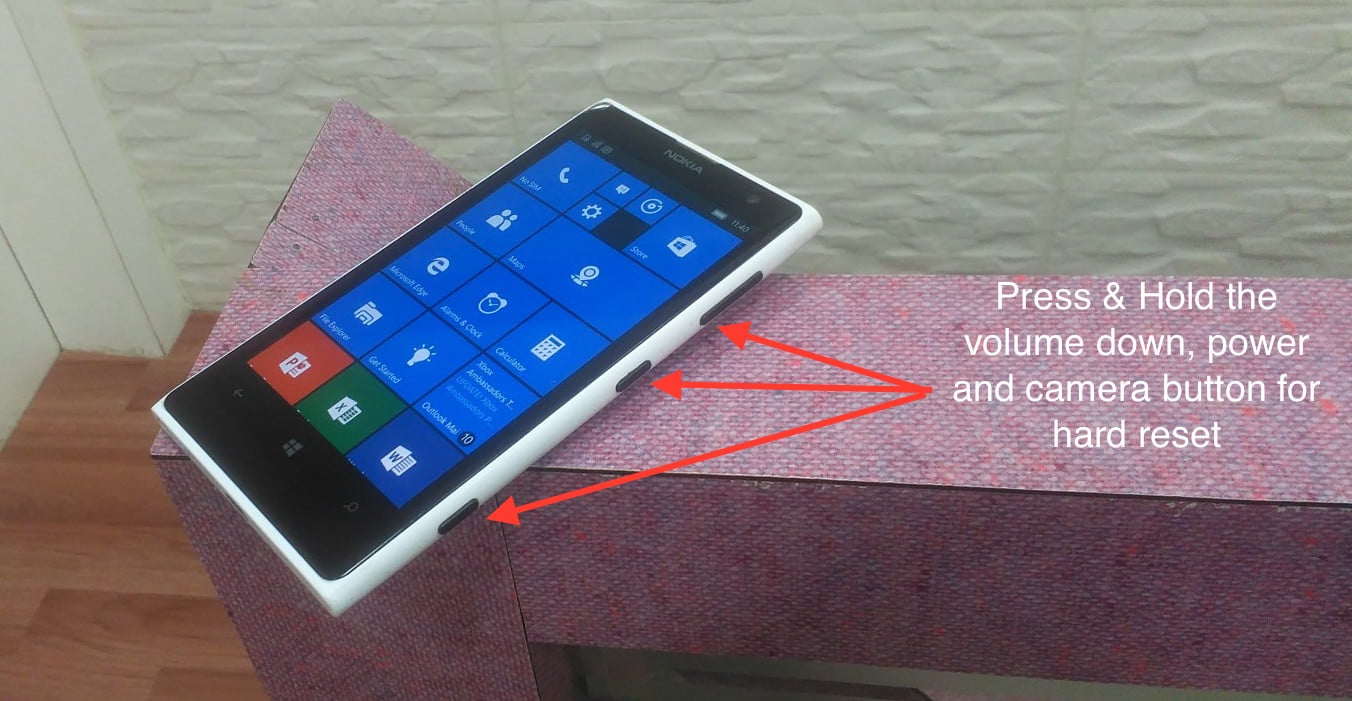 Factory / Hard Reset using About
This is to be used only when either you are switching your phone and no longer need data on this phone or when you are selling or exchanging your phone. This process completely wipes out all the data and updates installed on the phone (except for the firmware update). So if you choose this, there is no coming back.
This slideshow requires JavaScript.
Make sure to backup your Windows 10 Mobile. I have talked in much detail about it here.
Make sure to have at least 40% charge on your phone.
Now go to Settings > System > About > Scroll to the end to find the button which says "Reset your Phone"
Once done, the phone will confirm you once again, and if you agree it will reboot and you should see spinning gears. Wait for the process to complete and it will take it back to factory settings.