If you are an old-time Windows user, I am sure you must have faced the situation where you had to uninstall apps from your Windows Installation drive because you were running out of space. There was no easy way to move the installation from one partition to another, one storage to another storage drive or even moving it to USB / external drives. In this guide, we will learn Install & Move Windows 10 Apps to External Storage/Partition.
Find which drive has storage space
Type Storage in the Start Menu. It will pop up Storage (System Settings) right on the top.  Y
You can also see Manage Storage Spaces and Default Save locations.
Once you click and it opens, you will get to see list of drives with used and free space details.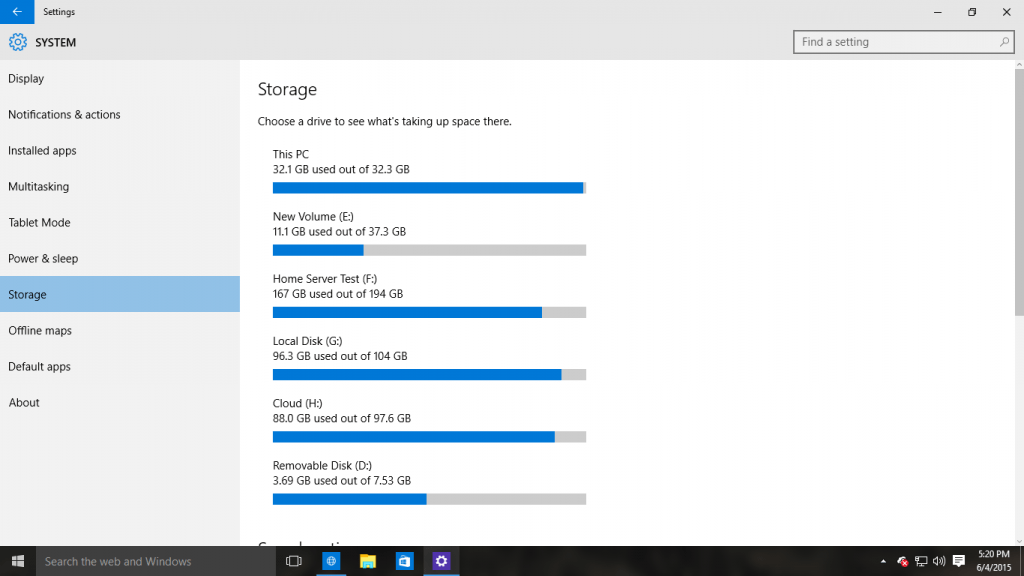 How to Install & Move Windows 10 Apps to a different partition
Navigate to Settings > Apps and Feature.
Wait for the application list to get ready.
Here you get a search box to find app quickly, sort by name and drive selection.
Now select an app you want to move, and you get two options, Move & Uninstall.
Select Move and then choose drive, and your app with data will be moved to the new drive.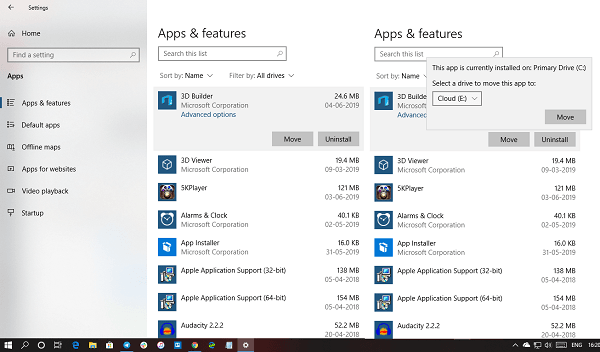 Install Future Apps to External Drive / Different Partitions
Navigate to Settings > System > Storage
Scroll to the end to find the link —Change where new content is saved. Click on it.
Here you can choose to change the future app installtion partition.
Under the label, New Apps will save to, change it to some other drive which has storage.
Here you can also choose to change default document, music, photos, movies, and maps.
Warning:
When trying out all these features, I noticed a few things which are bugs. When moving apps to an external drive or USB drives, an error throws up. It would say moving apps failed. However, when you close and re-open the storage app, you get to see the app to be installed in that drive.
Also, I noticed that when an app is moved back and forth, it creates two folders in that drive "WindowsApps" and "WpSystem." Make sure not to fiddle with them. So as of now, I would suggest staying away from moving apps to external drives. Rest of the things work.