When it comes to managing running tasks in Windows 10, Task Manager is the default app to handle it. While it does a lot of things including the option to set process priorities, shut down, restart, hibernate or log off from Windows, the main reason why we use Task Manager is to terminate or kill a process forcibly. Sometimes, Windows freezes, and the only way out is using Task Manager to terminate the task.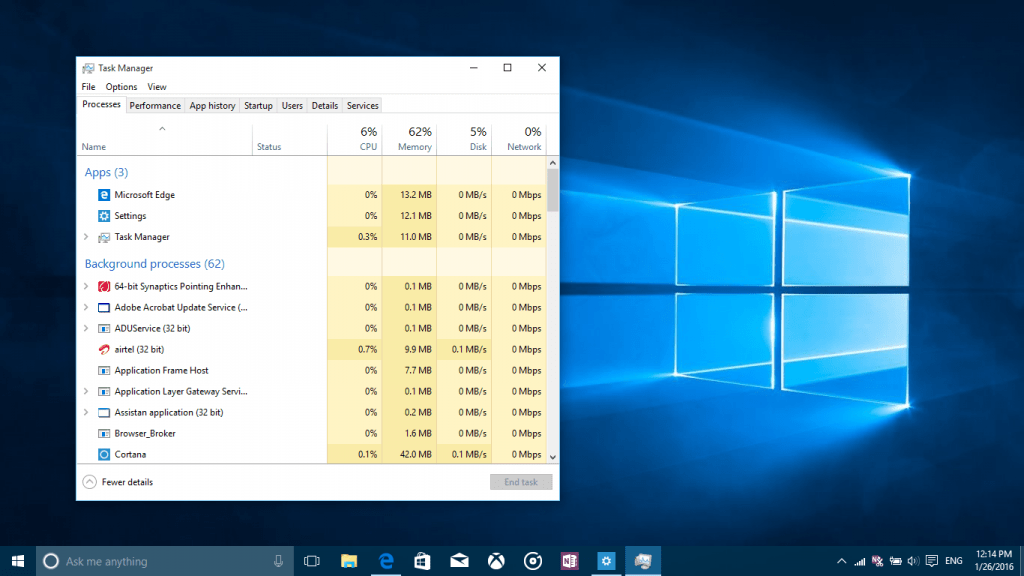 How to Kill application without Task Manager in Windows 10
There are situations when opening this Task Manager itself becomes a challenge, and using the keyboard shortcut (Ctrl+Shift+Esc.) is not an option, especially in case of tablets. One classic example is when the taskbar itself becomes irresponsive.
Kill.exe is a standalone 400kb app from Donationcoder which you dont have to install. Killing an app with the help of this software is very simple, and faster than Task Manager.
How to terminate an app or open window using Kill:
Once you download this simple EXE file, copy it to a place from where you do not delete it. Then create a shortcut on the Desktop or Taskbar or Start Menu.
Using Taskbar:
.Click on the Skull icon on the Taskbar app stops responding.
It will automatically terminate that app in seconds.
Warning: This app can remove all your icons from the desktop if you click on it when you have no apps opened, or when all your apps are minimized. It kills the desktop in that case.
Using Desktop:
Double click to launch it. Now, you will see the skull icon.
Now put it anywhere on top of an open program, and release it.
It will kill the app.
The second option is the best way to launch the kill app, because many a time the taskbar itself does not respond, and will restrict you from starting the Kill App shortcut from there.