On a Windows PC, you cannot simply plug in a new internal storage drive and begin using it right away, unlike external hard drives. During the initial setup procedure, you will need to rely on an application called Disk Management. Most Windows users use Disk Management to manage or configure new internal drives. So it makes sense if you are unfamiliar with it. So, in this article, we will examine five different methods for opening Windows Disk Management.
What Is Windows Disk Management?
Disk Management is a built-in system utility that enables you to carry out complex storage-related operations like creating or formatting hard disk partitions, resizing a partition by extending or contracting the volume, etc.
Simply said, when you physically attach a new internal drive to your PC, it effectively acts as a disc without any space allotted in Windows and does not appear in File Explorer. You can use Disk Management to create a hard disk partition to make your new drive functional in the operating system.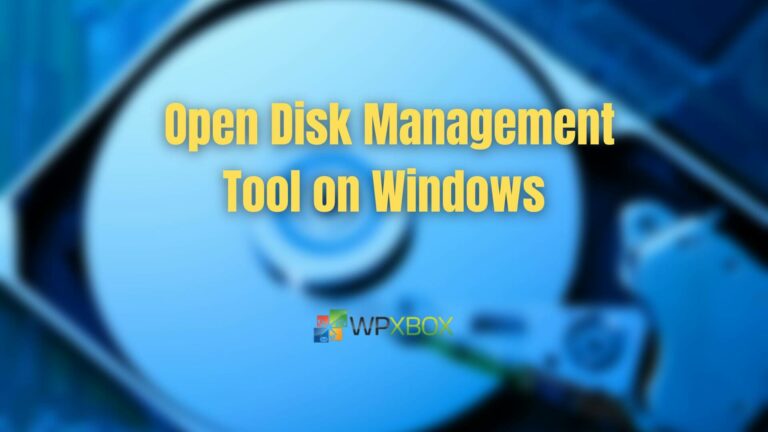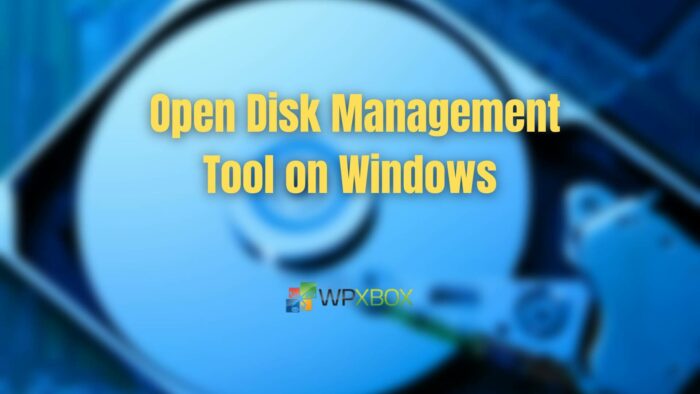 How to Open Disk Management Tool on Windows (Multiple Ways)
Here are different methods that you can use to open the Disk Management tool on Windows PC.
Windows Menu
Run Dialogue box
Computer Management
Windows Terminal or Command Prompt
You will need an admin account to use this tool.
1] Open Disk Management in Windows
You may use the search engine to find Disk Management and open it without having to scroll through menus. Use the following procedure to open Disk Management from the Start menu's search bar: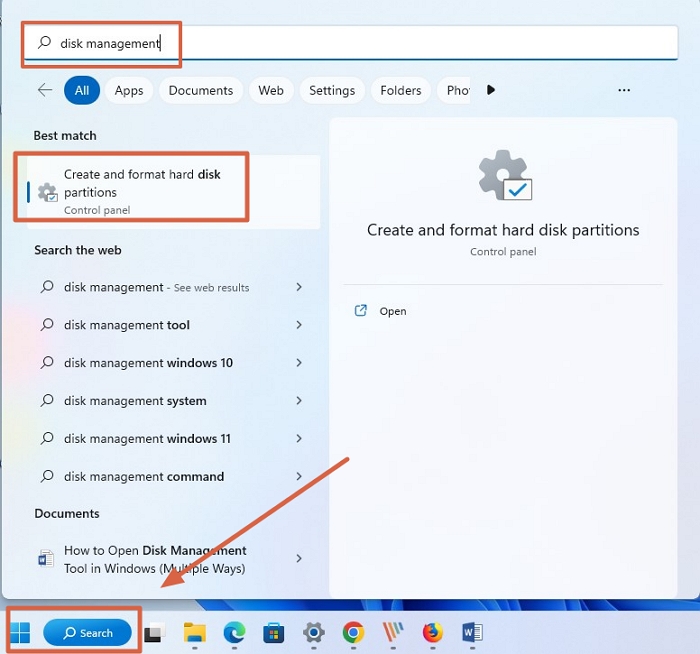 Select the Windows key or click the Start button.
Type disk management into the search bar.
Choose Create and format hard disk partitions from the list of options under Best match.
That will immediately open the desktop version of the Disk Management tool.+
Related: Best Disk Management Software for Windows
2] Open Disk Management using the Run Dialogue box
Next is the option of starting Disk Management through the Run menu. Here is how you open Disk Management through the Run dialogue box.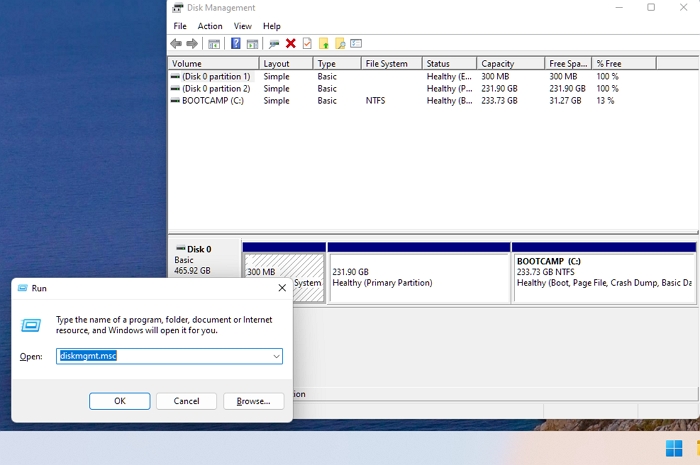 To open the Run dialogue, use the keyboard shortcut Windows key + R.
Type diskmgmt.msc in the Run dialogue box and then press Enter.
The Disk Management tool on your desktop will open and be ready for use.
3] Open Disk Management in Computer Management
The Computer Management program is another method for opening Disk Management. Here is how to open Disk Management through Computer Management: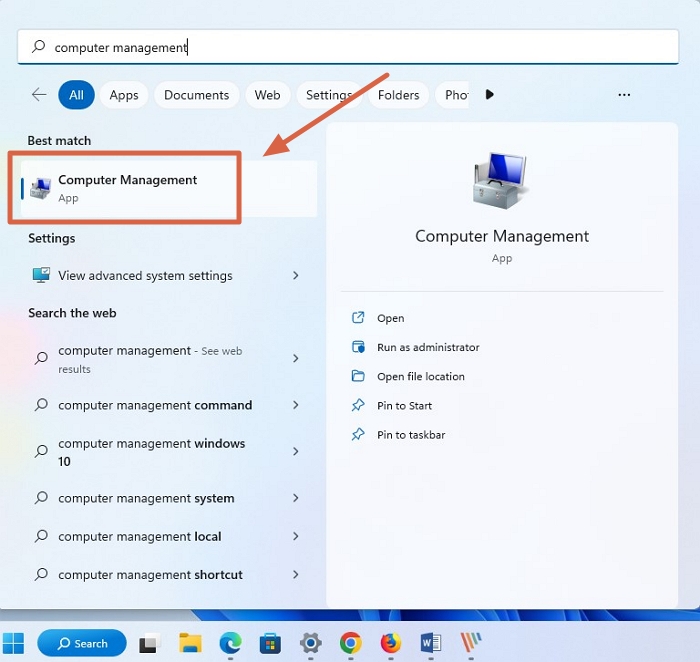 Click the Start button to open the Start menu.
Type computer management and click on the result.
Find and click the Storage option from the left pane on the Computer Management window.
Click the Disk Management option given beneath it.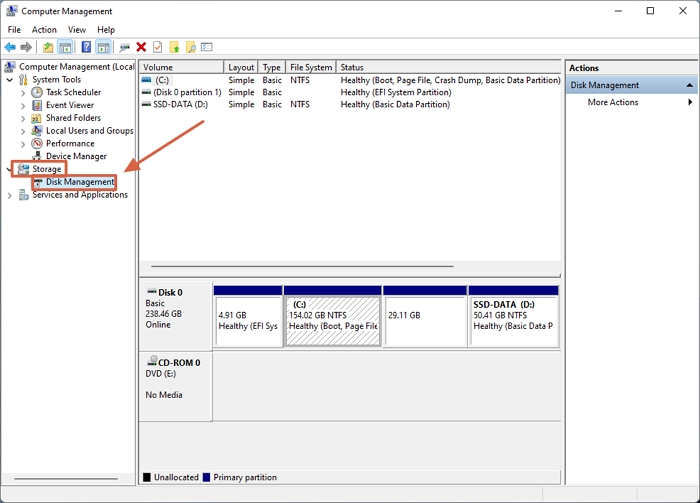 The Computer Management tool will launch the Disk Management application.
4] Open Disk Management via Command Prompt
You can open Disk Management from CMD, PowerShell, or Windows Terminal. Here is how to go about it:
Right-click on the Windows logo on the taskbar and choose Windows Terminal.
On the new window, type diskmgmt.msc and press Enter.
The Disk Management application will open.
Conclusion
Although you only need to master one of these four techniques to open the Disk Management program, it is always a good idea to be aware of a different approach that might be beneficial in certain circumstances. So, you can try the different methods given in the article to open Disk Management and choose the one that suits you the best. I hope it helps!
What Is a Fast Way To Open the Disk Management Utility?
The moist, straight, and quickest way to open Disk Management is to right-click on the Start menu and then click on Disk Management in the menu. You can also Press Win + X, followed by pressing the K key on the keyboard. The same applies to Windows Terminal.
Why Is Disk Management Not Opening?
It usually happens when there are corrupt system files. Disk Management is part of special system programs; if any related files or disk management gets corrupted, it will not open. You will need to run the DISK command or use System Restore to fix the problem.