Windows has always had several essential applications that one can't live without, and with the arrival of Windows 10, the list has been growing. Especially with social media applications such as Facebook, Twitter, WhatsApp arriving on Windows, there has been an increasing demand for privacy and password-protecting applications. If your friends or family often use your PC, you must keep your apps and essential software behind a wall. This post will guide you on How to Password Protect Applications in Windows 11/10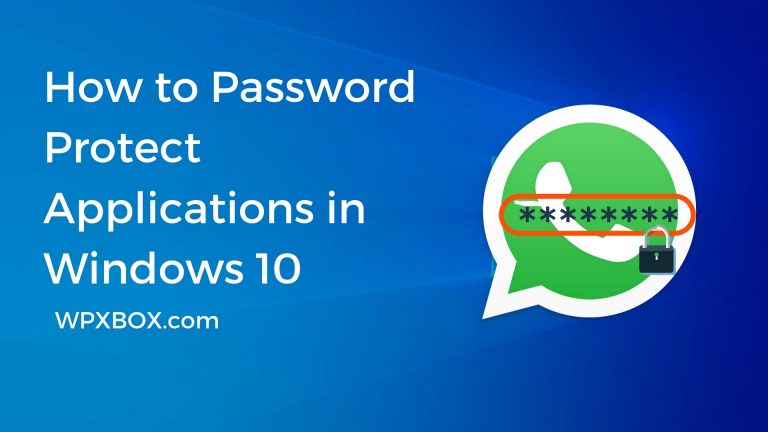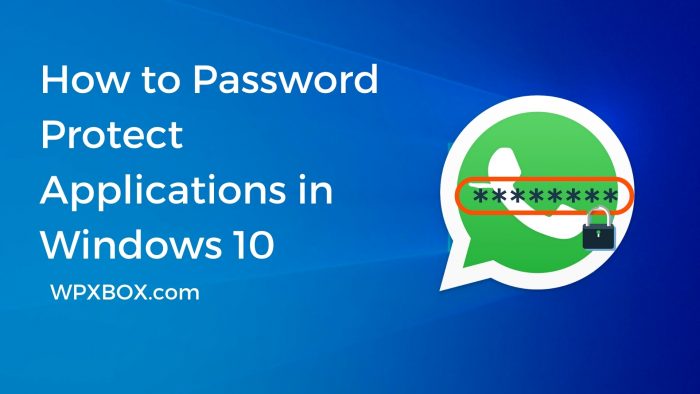 How to Password Protect Applications in Windows 10
While Windows 11/10 offers a built-in AppLocker service, it's limited to Windows Enterprise and Education versions. That said, there are a ton of third-party alternatives one could try on other versions of Windows.
My Lockbox
Folder Guard
GiliSoft EXE Lock
Smart X App Locker
While there are many applications out there that claim to password protect applications, not all of them stand up to the expectations.
1] My Lockbox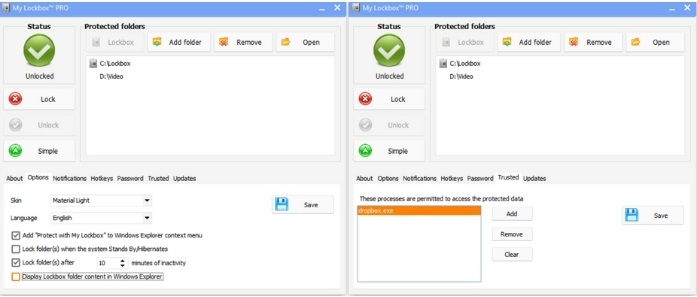 Available in both free and paid versions, My Lockbox enables you to hide, lock, and password protects almost any folder on your computer. One could use My Lockbox to hide your private data/ apps from prying eyes – your files will not be accessible from local and remote users. Here's how to set it up:
Start by downloading My Lockbox on your PC, head over to the official website, and download the installation file.
Next, once installed, the application will ask you to set up a password, which will be used to lock the applications/folders on your PC. One can also set up a recovery email address and a hint for the password.
Now, the application will ask you to choose the folder to lock or protect. Navigate to the application's installation directory you'd like to lock and click on OK. Alternatively, you can also lock all the apps on your PC by choosing the directory as C:/Program Files.
Once set up, upon accessing a locked file or folder, the user will be denied stating you don't have appropriate permissions to access the file.
To open a locked application, pull up the application's control panel. Then enter the password, and press the Unlock button.
As an additional security feature, the app's control panel requires a password even while trying to uninstall it.
2] Folder Guard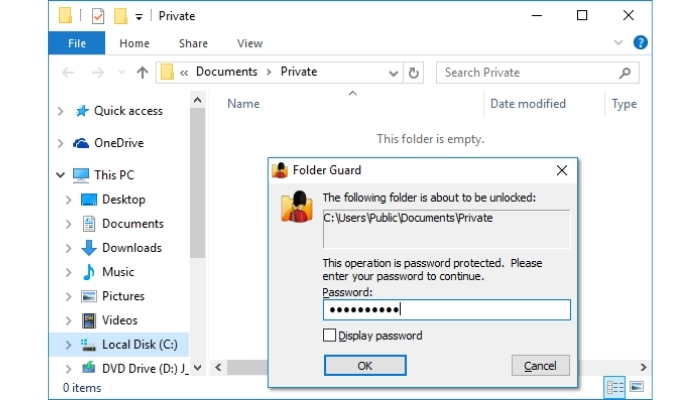 Folder Guard is a persuasive computer security program that lets users control files, folders, and other Windows resources. Folder Guard can be used for password-protecting files and folders along with applications. One can even completely hide their private folders from virtually all applications, and such folders would remain invisible until you enter a valid password.
You can also configure the application to protect sensitive system files from modification or destruction, disable access to the removable drives, restrict access to Control Panel, and more.
3] GiliSoft EXE Lock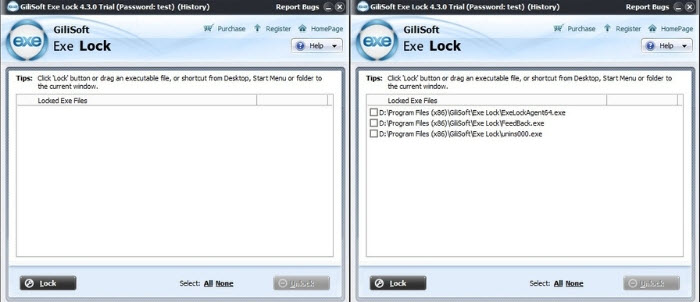 GiliSoft EXE Lock is yet another powerful password-protecting application available for Windows and performs just like every other application. Unlike other software in the list, which requires a user to head over to the application's control panel and unlock it, Gilisoft works by asking for the password at the same instant one wants to open the app.
As an additional bonus, Along with password protection to software, GiliSoft also protects users from viruses that try and modify the system. Noticeably, GiliSoft EXE Lock offers password protection for executable programs, but it will not change the source binary file.
4] Smart X App Locker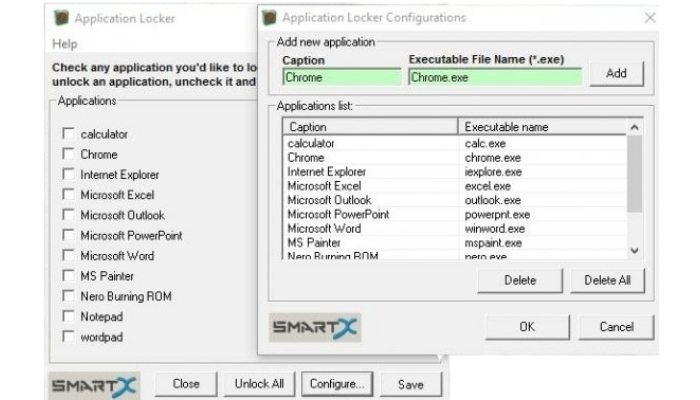 This app comes in handy when the locking needs are simple; take the example of locking apps for your kids. Smart X App Locker is a simple and easy-to-use application and features a list of applications that one could like by just entering the name of the EXE file.
While locking applications with this is quite easy, it isn't secure. One could easily bypass the application by installing it via the Control Panel. In case you're locking needs are simple, do definitely give this app a shot.
With that said, how many apps do you lock on your PC and why? Do let us know by dropping a comment down below.