To prevent misuse of SIM (Subscriber Identity Module) cards when they are lost, every SIM is enabled with PIN. You can use a PIN for the SIM  card in your phone to prevent people from making unauthorized phone calls. So in case you want to protect your SIM card you can turn on SIM security. After turning on SIM security, you'll be prompted to enter your SIM PIN each time you start your phone.
In this article we will guide you on how to enabled SIM security with PIN.
Related Reading: 4 Tips to Keep your Windows Phone 8 Secure
To enable PIN protection on your SIM card, go to Phone and then click on the three dots (…) available at the bottom of the screen and select Settings. At the bottom of the settings, you can see the option SIM Security. Slide the option to turn it on.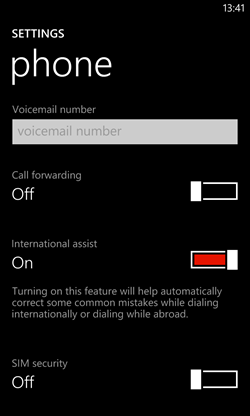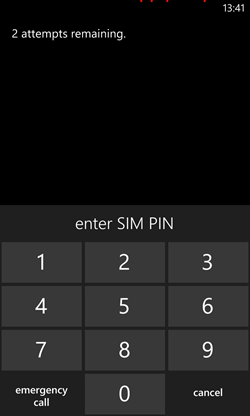 You will be prompted to enter the SIM PIN, the default PIN set by your operator. If you do not know this, please call your operator and confirm it. Do not try to enter wrong pin as it will get locked if you wrongly enter it three times.
Important Note: If an incorrect PIN is entered too many times, the SIM card will be blocked by your mobile operator. If this occurs, you'll need to contact your mobile operator for a PIN Unblocking Key (PUK) code. If an incorrect PUK code is entered too many times, your SIM card will be permanently blocked, and you'll need to get a new SIM card from your mobile operator.
Related Reading: How to Find your Lost or Stolen Windows Phone 8