If you record a lot of Xbox games using the Game DVR feature on Windows 10, a recent update to Xbox App on Windows has enabled background recording or option to record Xbox games with your voice with it. It makes sure that you can personalize with your expression and humor, and then share it wherever you want.
How to Record Xbox Games with your Voice Narration
Open Xbox App on Windows 10.
Go to Settings > Game DVR and enable Background Recording.
Select the number of minutes it should record your voice.
Next plugin a microphone in your PC, and it will automatically pick up your voice if you speak when the recording is going on.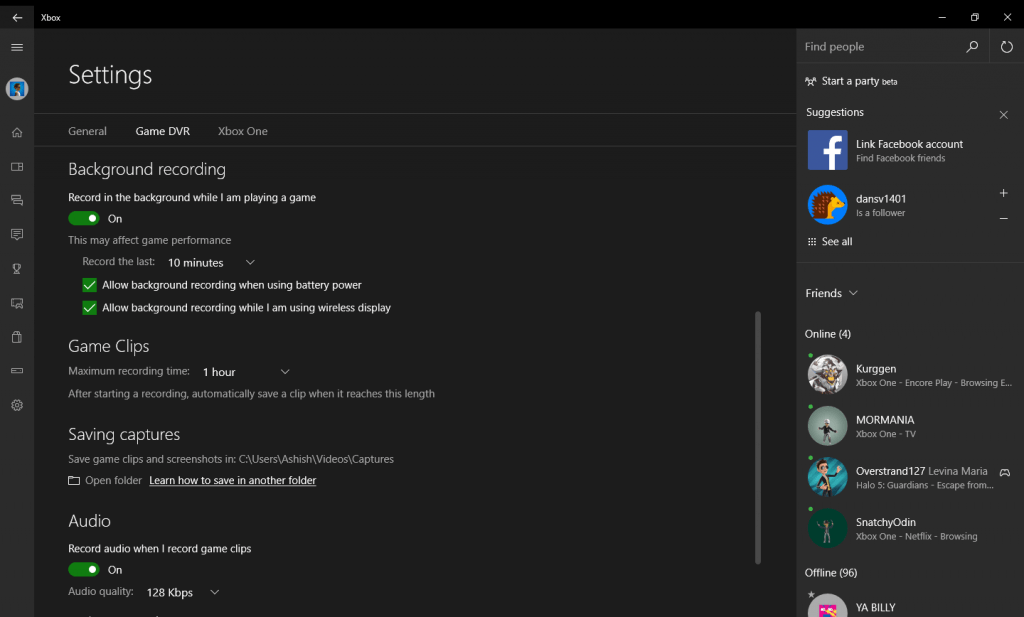 You also have full control over the quality of audio you record. The standard is set to 128 KPBS by default. I tried this personally, and it works flawlessly but make sure to use a good microphone to cancel noise in your background.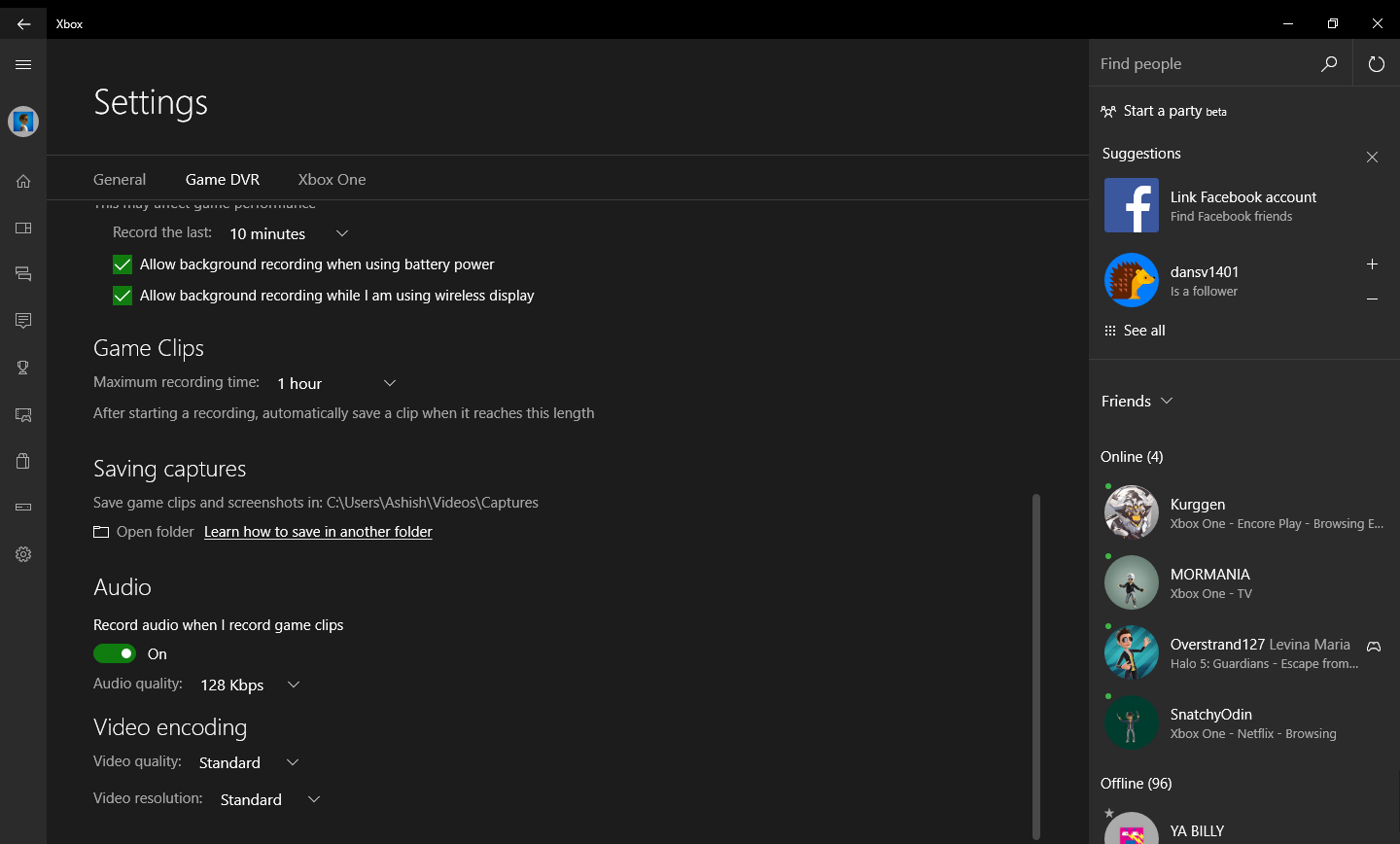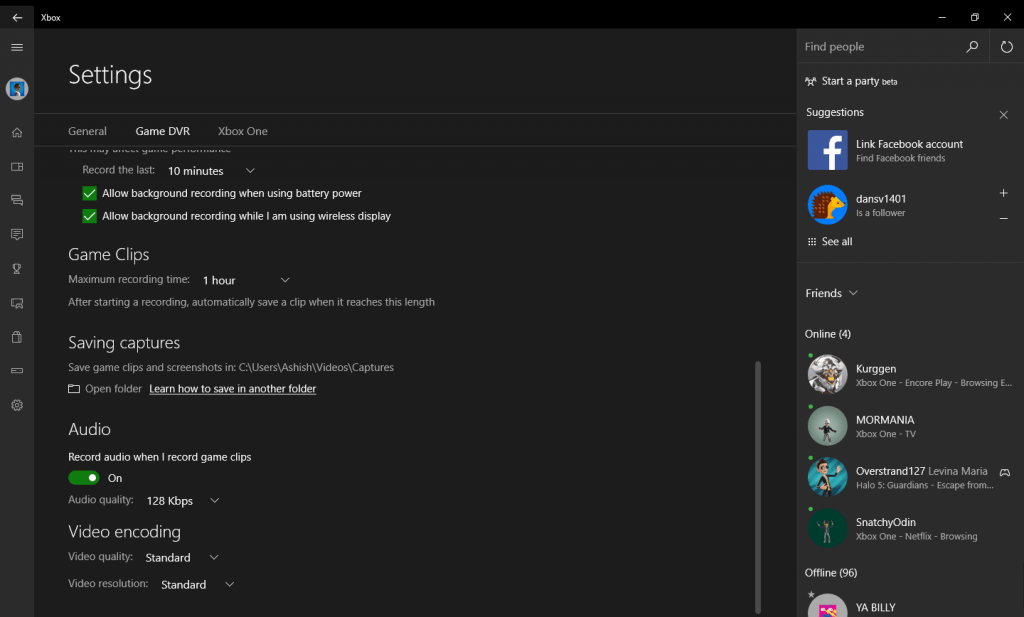 It is an excellent move by Xbox Team to help Xbox Gamers get their video recording done faster. This feature does have minimum hardware need, i.e. needs a decent graphics card on your PC to encode video while streaming. Below is the list:
AMD: AMD Radeon™ HD 7000 series, HD 7000M series, HD 8000 series, HD 8000M series, R9 series, and R7 series.
NVIDIA: GeForce 600 series or later, GeForce 800M series or later, Quadro Kxxx series or later.
Intel: Intel HD graphics 4000 or later, Intel Iris Graphics 5100 or later.
In the end, I will strongly suggest you change the shortcuts used to start recordings. Right now they are all set to three key settings, but if you do it two key based, IMO, it is much faster and convenient.
Let us know how you find the VoiceOver feature and your experience about it. Do you prefer streaming or do you like to take control of what goes before you choose to publish?