Without any doubt, Bluetooth is an essential tool for your computer. It allows you to connect wireless devices to your laptop/PC. Such as headphones, a keyboard, and a mouse, even your phone. But what if Bluetooth doesn't work correctly on your computer? It is a common issue, and a simple reinstall Bluetooth driver Windows 11/10 would fix the problem.
So how do you reinstall the Bluetooth driver on Windows? Well, below, we have shared a step-by-step guide. 
How to Completely Uninstall Driver Using Device Manager
Before you go ahead and install fresh Bluetooth drivers, you have to get rid of the existing ones. For this, we will be using Device Manager. And here are the steps you have to follow:
At first, press Windows key + X from your keyboard and launch Device Manager from the menu.
From Device Manager, expand the Bluetooth option.

Now right-click on all the drivers one by one and select Uninstall device > Uninstall.
That's it. Bluetooth driver is now completely removed from your computer. Now let's talk about how you can download and install fresh Bluetooth drivers.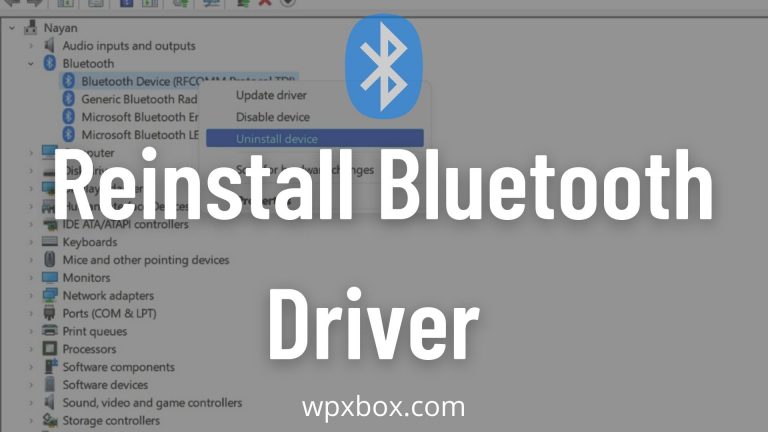 How To Reinstall Bluetooth Driver Windows 11/10?
There are different ways to reinstall the Bluetooth driver in Windows. Once you have uninstalled the driver, Windows will install a generic driver. However, using these methods, we can install the right driver.
Download Driver from OEM's Website.

Using Driver Updater Tool.

Reinstall Driver Using Windows Update.
Now let us go ahead and talk about all of the methods individually:
1]  Download Driver from OEM's Website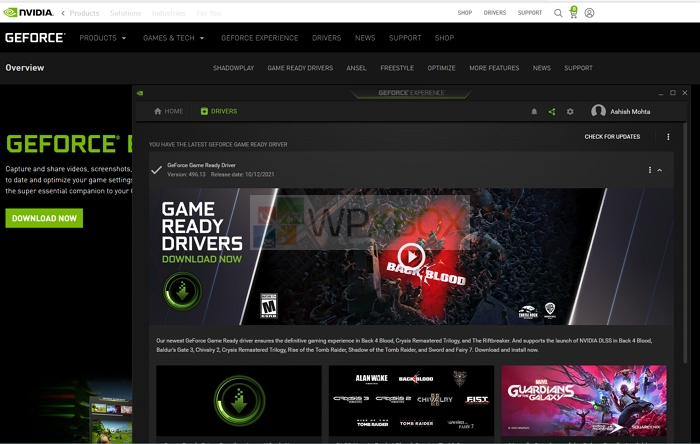 The best way to download a suitable Bluetooth driver is to head over to your OEM's website. For instance, if you are using a Lenovo laptop, you can search for Lenovo laptop drivers download and go to the Lenovo support website.
From there, you can search for your device using the serial number and go to the software and driver download page.
Now, look if there is anything that says Bluetooth driver, then download it from the website. They are usually available in the form of an installer which offers additional software that enhances your experience. You can then install it manually on your computer, and it should resolve the issue. 
2]  Using Driver Updater Tool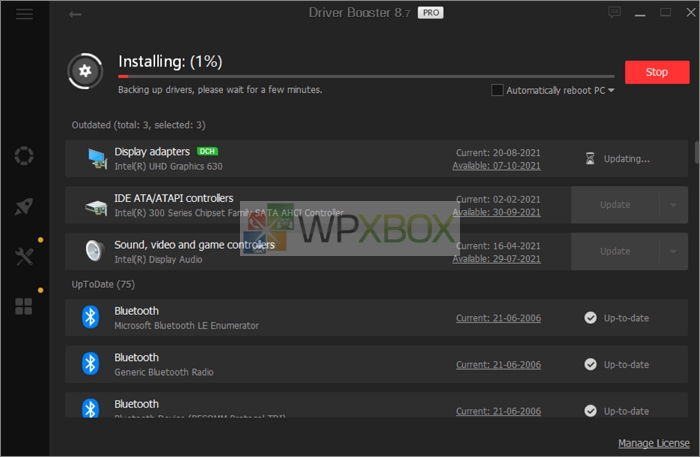 Apart from downloading drivers from the OEM's website, you can also use a driver updating tool. Driver updating tools bypass the need to search and download suitable drivers manually. Instead, the tools scan your PC and install the driver.
Numerous driver updating programs are available, but here is our curated list of the best driver updating software.
3] Reinstall Driver Using Windows Update
Windows now ships driver updates with Windows updates. So you can look if there is any Windows update available and install it. This way, the essential drivers will also get installed on your computer. So go ahead and follow the below steps:
First, click on Windows Start Menu and go to Settings (Win + I).
Click on Windows Update and then on Check for Updates button.
Once it completes, Go to Advanced Options > Optional Updates 
Check if there is a bluetooth driver listed; if yes, then download and install it.
After that, reboot your Windows system and check if it has installed Bluetooth drivers or not.
Why Is My PC Bluetooth Not Working?
Missing or corrupted drivers are one of the main reasons why Bluetooth may not work on your PC. However, by reinstalling Bluetooth drivers, you can quickly fix the issue.
How To Reset Bluetooth Settings?
Go to Settings by clicking on the Start menu or using Win + I. Then go to Bluetooth & Devices > Devices. Select the Bluetooth device you want to reset and click on Remove device. Since there is no way to reset without removing the device and repairing it, this is what you will have to follow.
How do I turn Bluetooth on Windows 11/10?
Go to Settings (Win + I)  > Bluetooth & Devices. Over here, turn on the toggle next to Bluetooth, and your device should be discoverable by other devices and vice versa.
So that was all for how to reinstall Bluetooth driver Windows 11/10. Now go ahead and try reinstalling the driver and see if it works for you. Also, if there is anything you wish to ask, then do feel free to comment below.