One of the most common annoyance using Xbox One,  is typing on the console using the controller. So if you want to send message to multiple friends on Xbox One, it will take ages. Worst part,  Xbox One does not allow to send same message to multiple friends from Xbox One.
Good thing is that Xbox features has come a long way from just being on Console to Apps & PCs.  While the console doesn't allow you to send the message to multiple friends, the apps do. Xbox Apps are available on all the platforms, which makes it even more convenient.  Below I am demonstrating how you can do it using Xbox App on Windows 10, and Xbox One Smartglass App on other platforms.
Using Windows 10 Xbox App
Launch the App
On the left, look for action button which says "Messages". Tap to open.
Next click on New message
Under To, Click on + to add multiple friends, and then done.
Next type the message and hit send.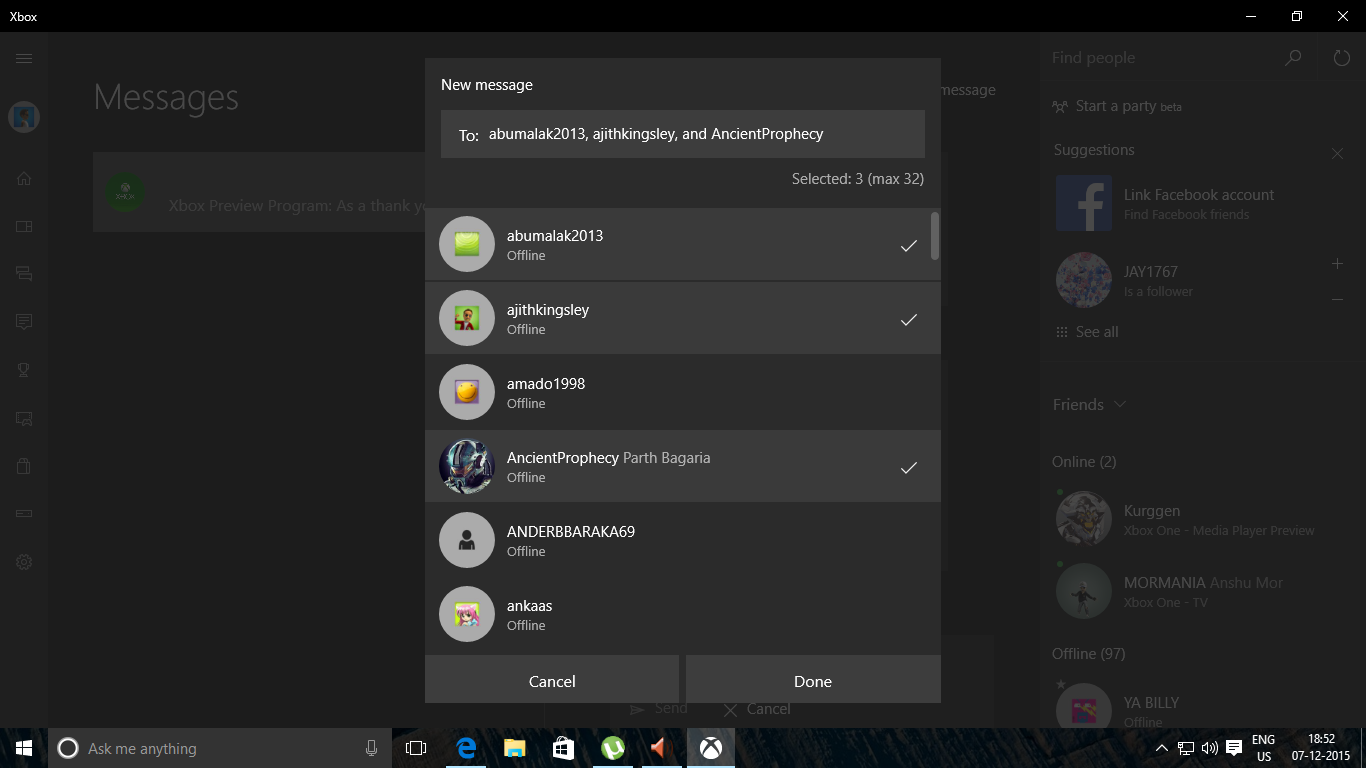 Using Xbox App on Android, 
Open the Xbox App.
Tap on the hamburger menu, and select Messages.
Next, Tap on the + icon. The next screen gives you option to Add Recipients and type your message.
Tap on Add Friend option, and then you can select multiple friends.
Next tap on done, and now you can type in the message and send it all.
This slideshow requires JavaScript.
IMO, this is much easier that doing it on console even if it has supported Keyboard and mouse. You don't have to depend on it, nor you need to turn it on send the message. So if you are planning for a smashing multiplayer on the weekend,  this is the most easy way to start a conversation.