Microsoft announced its Xbox One streaming feature sometimes back,  and while it all sounded exciting, we really were skeptical on how everything will work. Good news is that Microsoft has done it really well. I have played Gears of War on it for 2 hours, and there are no hiccups. This is a perfect solution for those who need to free the TV for others, but cant get off their Xbox.
Microsoft recently announced backward compatibility for Xbox One which allows you to play Xbox 360 games on the console. Good news that even those games can be streamed. As of now only few games are compatible, so do check for your game.
What You Need ?
Windows 10 Preview. Later RTM when it's released.
Xbox App.  Make sure you can login. Double check your Regional Settings and Time if you cannot.
Xbox One running preview.
Both Windows 10 PC and Xbox Need to be on same network.
A USB cable to connect your Xbox One controller with your Windows 10 PC. If your console and pc are nearby, and your Xbox stays connected with Xbox One, you don't need to connect the controller to PC. Also remember, that this USB cable should be able to transfer data, and is not just for charging.
Configuring:
Video Demo ( Includes everything except for Controller Driver Installation)
Driver Installation: 
If you need to do this, the process is very simple. First insert the USB cable in your PC, and then connect the controller. The controller will vibrate if Windows 10 detects it. Normally, it will automatically download the drivers. If not, download the drivers from here and install it.
Enable Streaming on Xbox One:
On your Xbox One, go to Xbox One Settings > Preferences > Check "Allow Streaming to other devices".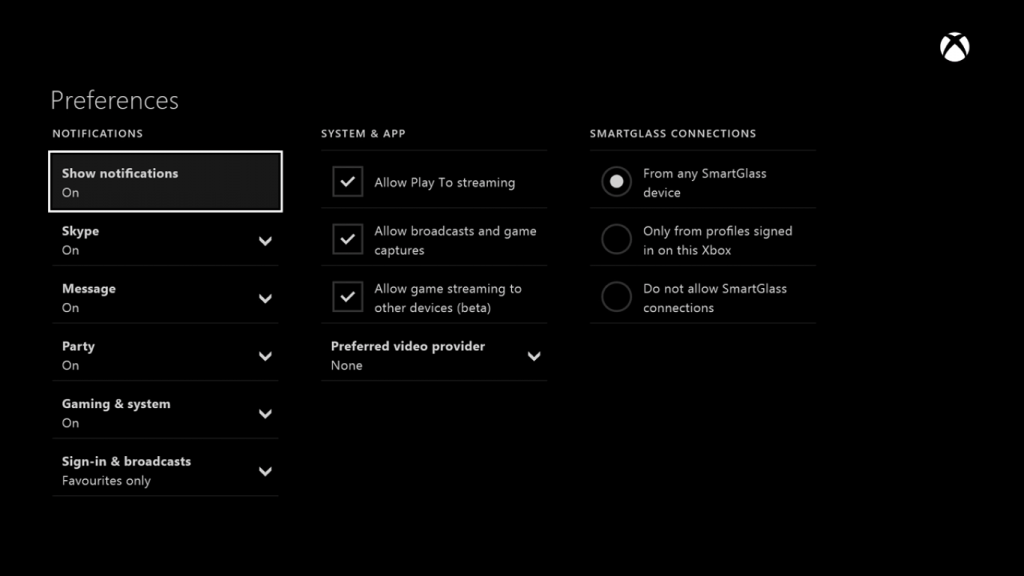 Streaming:
Turn your Xbox One.
On your PC, launch Xbox App & Sign in
Look for a console icon on left hand. Click on it.
If your Xbox One and PC are in same network, you will see it listed already. Tap to connect.
As soon as it connects, you will see the options for Stream, Test streaming, Disconnect, Turn Off.
Also, you will see a list of recently played game, and current playing.
Click on Streaming, and it will work instantly, and works on full screen only.
Best part is if you switch the app to something different on your PC, it will pause streaming and resume back when you switch again.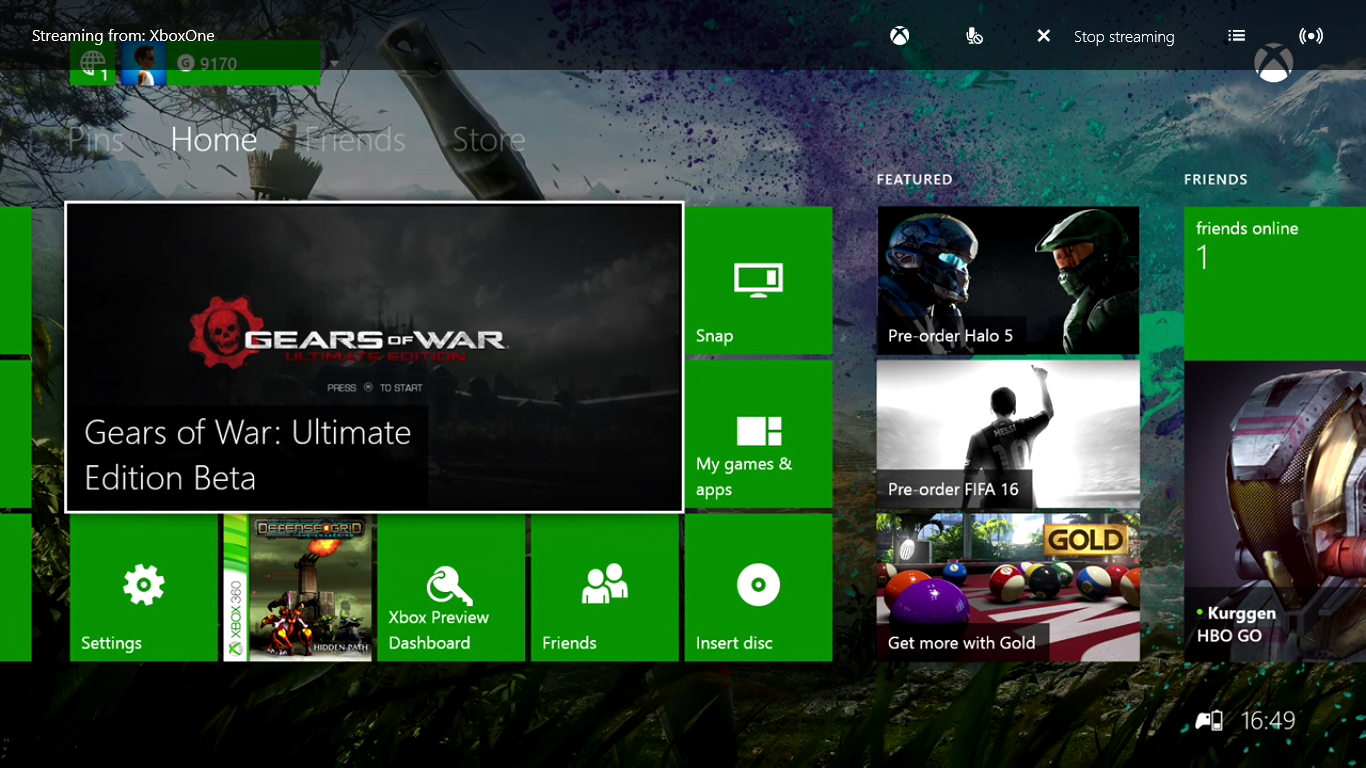 In full screen mode, you can use your mouse to get access to Xbox Guide, option to mute mic, disconnect streaming, bandwidth check and switch streaming resolution between High, Medium and Low.