Notifications in Windows are always a matter of choice. Either you like them to keep appearing all of them, or you want to see a few of them. However, one thing that most of us don't like is sound, especially if you have too many of them, the ding-dong is way too much. In this post, I will show how you can turn off Notification & System sounds in Windows 10.
How to Turn Off Notification & System Sounds in Windows 10
So how do you get rid of it? It's an old trick, but I will show you a few more options that are new in Windows 10, especially if you are upgrading to Windows 10.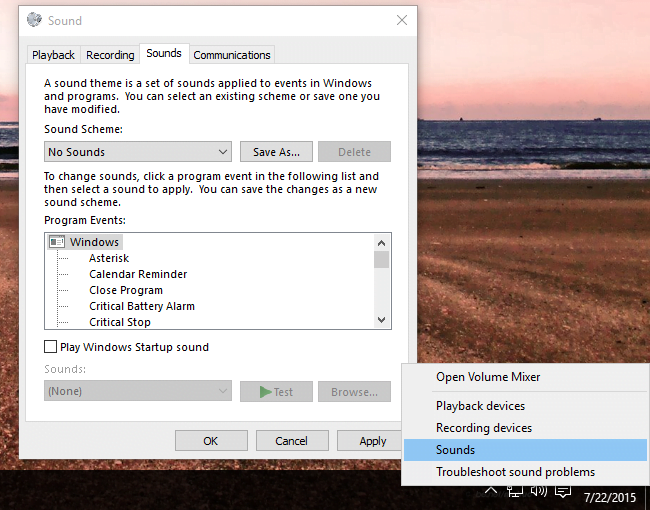 Disable System Sound Completely in Windows 10
Right Click on Sound Icon on your Taskbar, and select Sounds
Now, look for a drop-down box under the label "Sound Scheme".
The default is "Windows Default",  click to change it to "No Sounds."
It turns off all the sound for notifications.
It will disable all the system sound in Windows 10.
Disable Notification Sound from Apps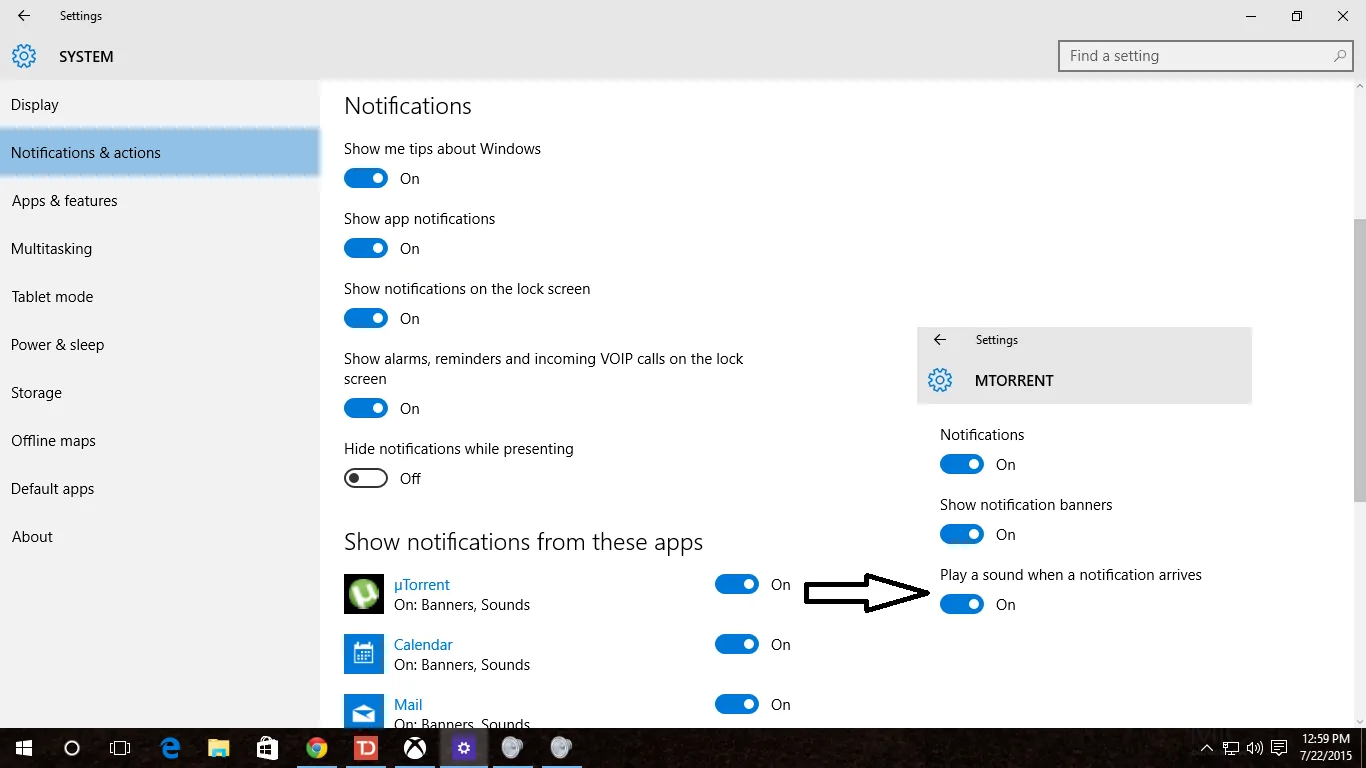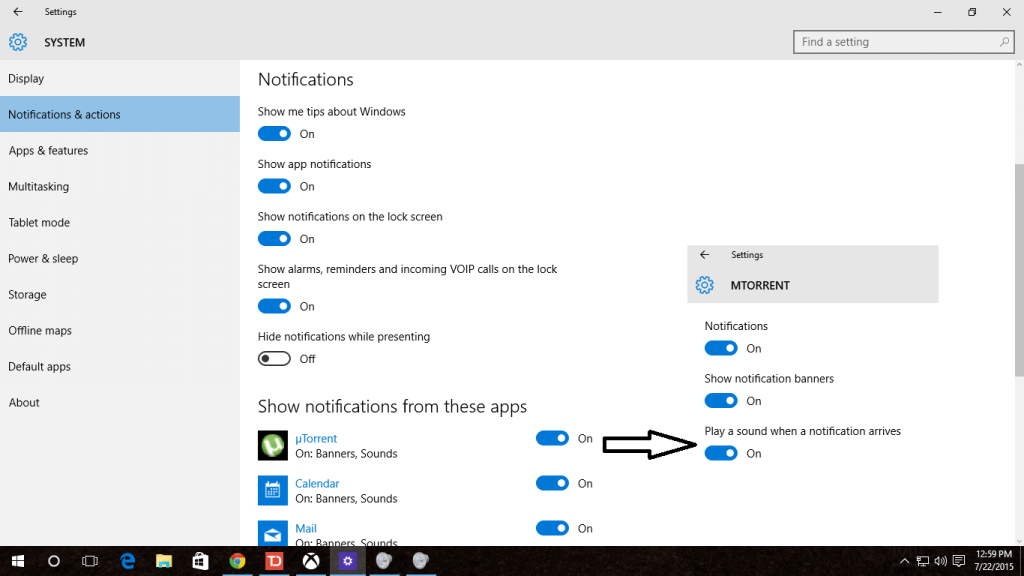 Go to Settings > System > Notifications and Actions.
Look for a label which says "Show notifications from apps."
Select an app for which you want to turn off notifications.
Then choose "Play a Sound when a notification arrives"
Manage Notifications from Apps
Those two ways will take care of all the sound problems, but if you are annoyed over the number of notifications part, the second option is what you need to use. You can turn off notifications for each app, or turn it off for all the apps. You also have separate option to control notifications from Alarms, VOIP calls and reminders. So choose wisely.
Go to Settings > System > Notifications and Actions.
Show notifications from apps
Toggle off the option to altogether disable notifications.
Focus Assists to control Windows 10 Notifications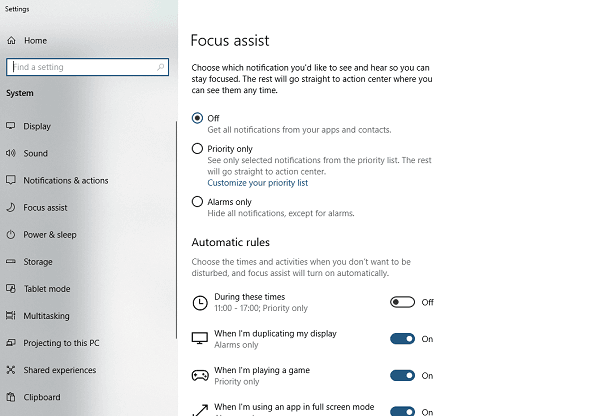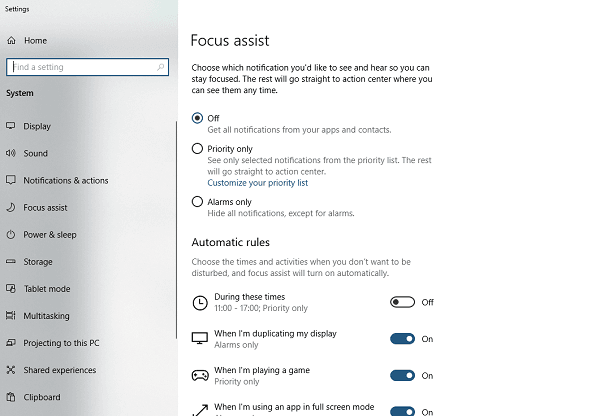 Lastly, you can also use Focus Assist. It allows you to get notifications from priority only apps or Alarms only.
Go to Settings > System > Focus Assist
Choose between Off, Priority only and Alarms
Then you can set up Automatic Rules

Choose when you do not want any notification to show up.
Duplicating Display scenario
When playing a game
Full-Screen Apps
When the time restriction is lifted, you will receive a summary of missed notifications.
I hope these tips were easy to follow, and useful to turn off notifications & system sounds in Windows 10.