Ever noticed your Windows 10 acting weird after an update? Well, it could be a problem with installation and not a problem with the update itself. To tackle such issues, here are some simple guidelines on how to uninstall and reinstall updates on your Windows 10 to fix the problem.
How to uninstall and reinstall updates on Windows 10 Easily
The common problems that are faced after installing updates include crashing of application, freezing apps, driver issues, and not finding a setting correctly. Well, sometimes, it may not be the problem with the update, but the problem occurred during the installation process.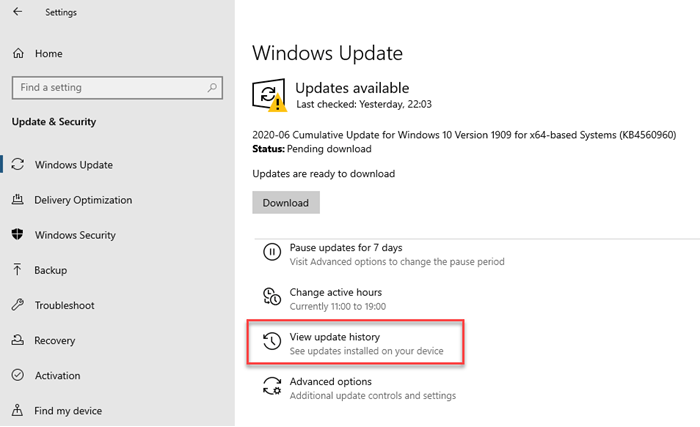 How to uninstall an update on Windows 10
Open Settings (WIN + I) > Update and Security > Click on Windows update.
On Windows update screen, Click on Update history.
On Update history, you can see which all updates were installed successfully and which all failed with a timestamp. This helps you to pinpoint that particular update that is causing an issue.
Click on Uninstall Update
Microsoft has stuck to basic, and you will be taken to the Uninstall Update page in Control Panel. Double click on the update and click the Uninstall
Confirm uninstallation, and then Click Restart now to reboot your computer and finish the task.
Depending on the kind of update you are trying to uninstall, the process may take a few minutes.
How to reinstall an update on Windows 10
Open Settings (Win + I) on your Windows 10 device
Click on Updates and Security > Windows update.
Click on Check for Updates button to launch the search for the latest updates, which will automatically download and install the update.
Finally, Restart the system, if required, to complete the update.
Once your system reboots, hopefully, the update would have adequately installed, and you can get back to being innovative with your Windows 10
How to uninstall Hidden updates?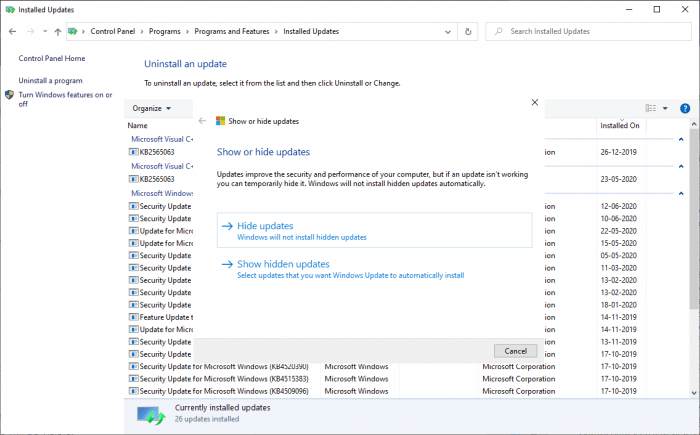 Download the Show or hide updates troubleshooter from the Microsoft Download Center.
Run the troubleshooter, and make sure to uncheck the option which says automatically fixes
Once the wizard is done, it will reveal two options—Hide Updates and Show Hidden Updates.
The former is useful if you want to block an update that is causing the problem, the later is useful if you want to reveal hidden updates and uninstall it.
Once done, you can go back to Programs and Features and then click on Update History >  Uninstall Updates, and all hidden updates will be visible.
I hope the post was easy to follow, and you were able to uninstall or reinstall Windows Updates to fix the problem.
Related Post: How to download and install Windows Updates Offline