One thing that most of us who work on the move carry is a Laptop. Some are really heavy, while some are light, but one thing that is common between them is they way you can use it, and even though they are portable, that term has come a long way now. Some people are now looking at a form factor which can be in between a tablet, and a laptop which is good when it comes to media consumption, and also when it comes to work like email, documents and lighter stuff.
Today, we are talking about HP Stream 8 & Bluetooth Keyboard Case T800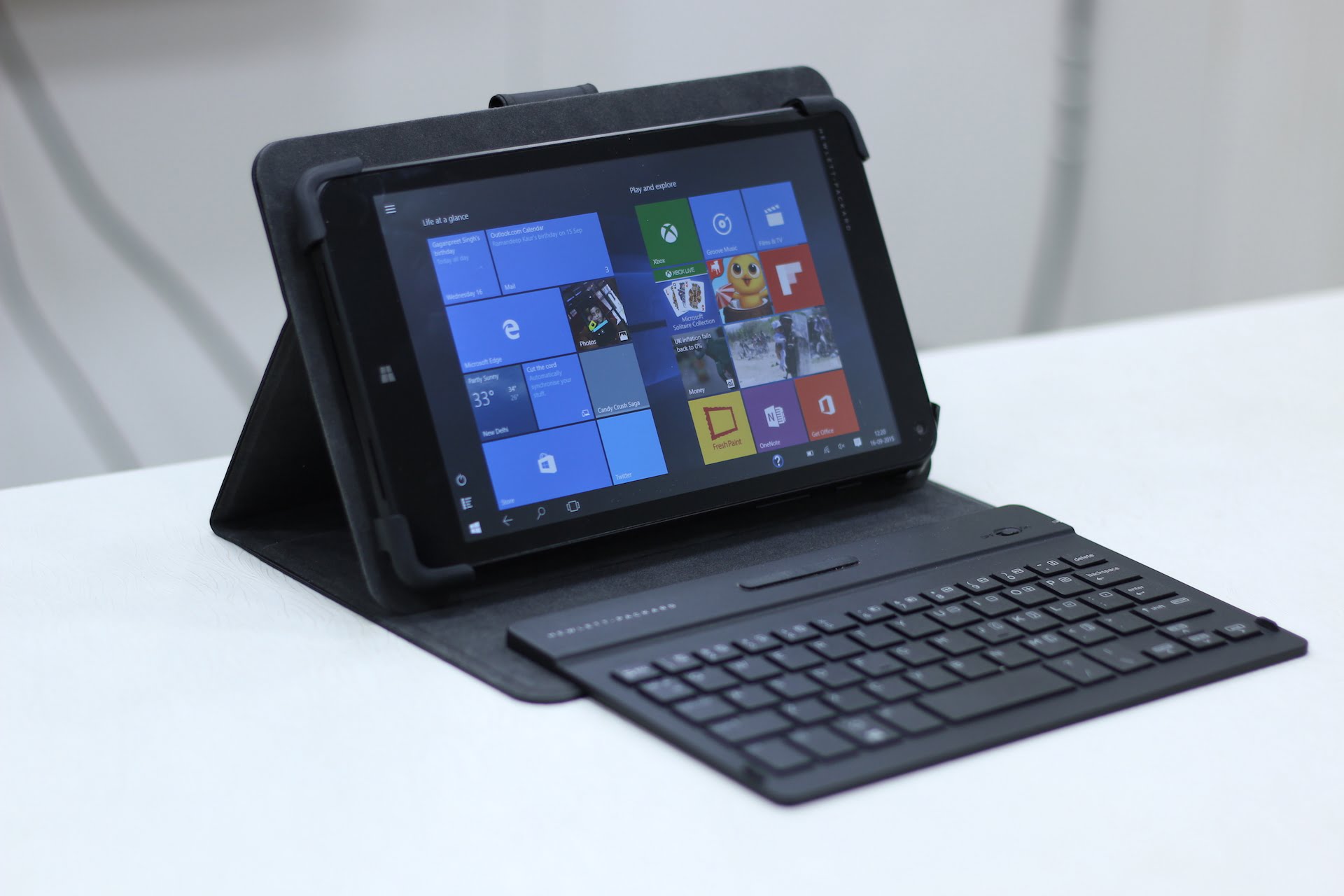 HP Stream is basically an 8 inch tablet which can be also used as an ultra compact laptop using a Bluetooth keyboard and mouse for getting those lighter work done. The best part? It now runs Windows 10 smoothly (Free Upgrade). And yes, you can have a data SIM in it for those who want to stay connected without connecting anything else.
Bluetooth Keyboard Case T800 (sounds like Terminator) that serves as its best companion here. It connects to HP Stream 8 over Bluetooth, and also comes with a case. This case can hold the tablet perfectly with the attached hooks, and the keyboard sticks to the case. Its magnetic. This magnetic combination makes sure that keyboard doesn't slip accidentally.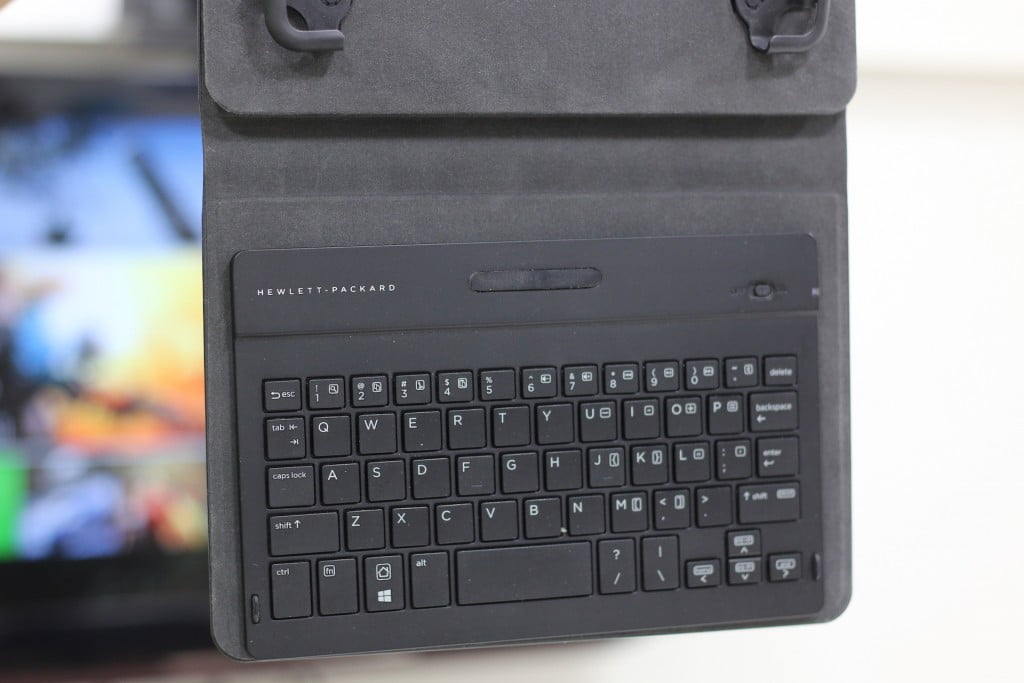 Build, Design and Display:
Stream 8: The looks are not here to impress you, but the ultra-portable factor is very good. It weighs only 410 gram, it is 8.9 mm slim and when you tuck it in the T800 case, you have the most ultra-portable laptop you can slip in your bag-pack. When it comes to build, its made of all plastic with Capacitive IPS touchscreen display in the front with a resolution of 1280x800p along with a 2 MP camera lens at the top right. You also have capactive buttons in the front for Start, Back and Search.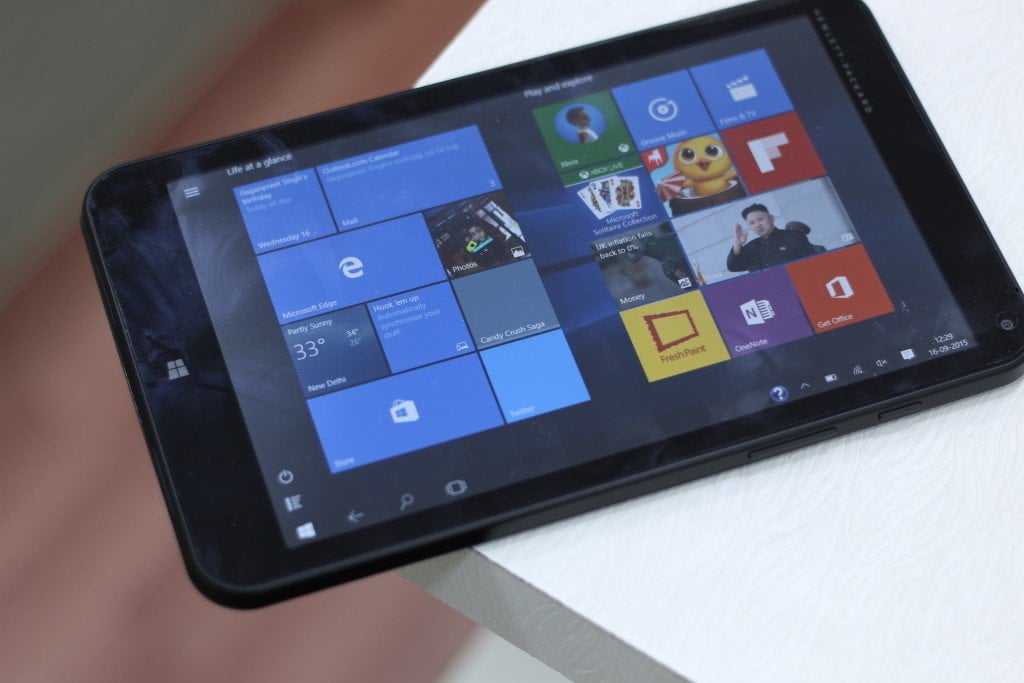 On the  right edge you have the power button along with volume control. The audio jack and microUSB port are on top edge, while speakers are on the bottom edge. The rear of the tablet can be removed, which reveals  SIM, SD card and non-removable battery.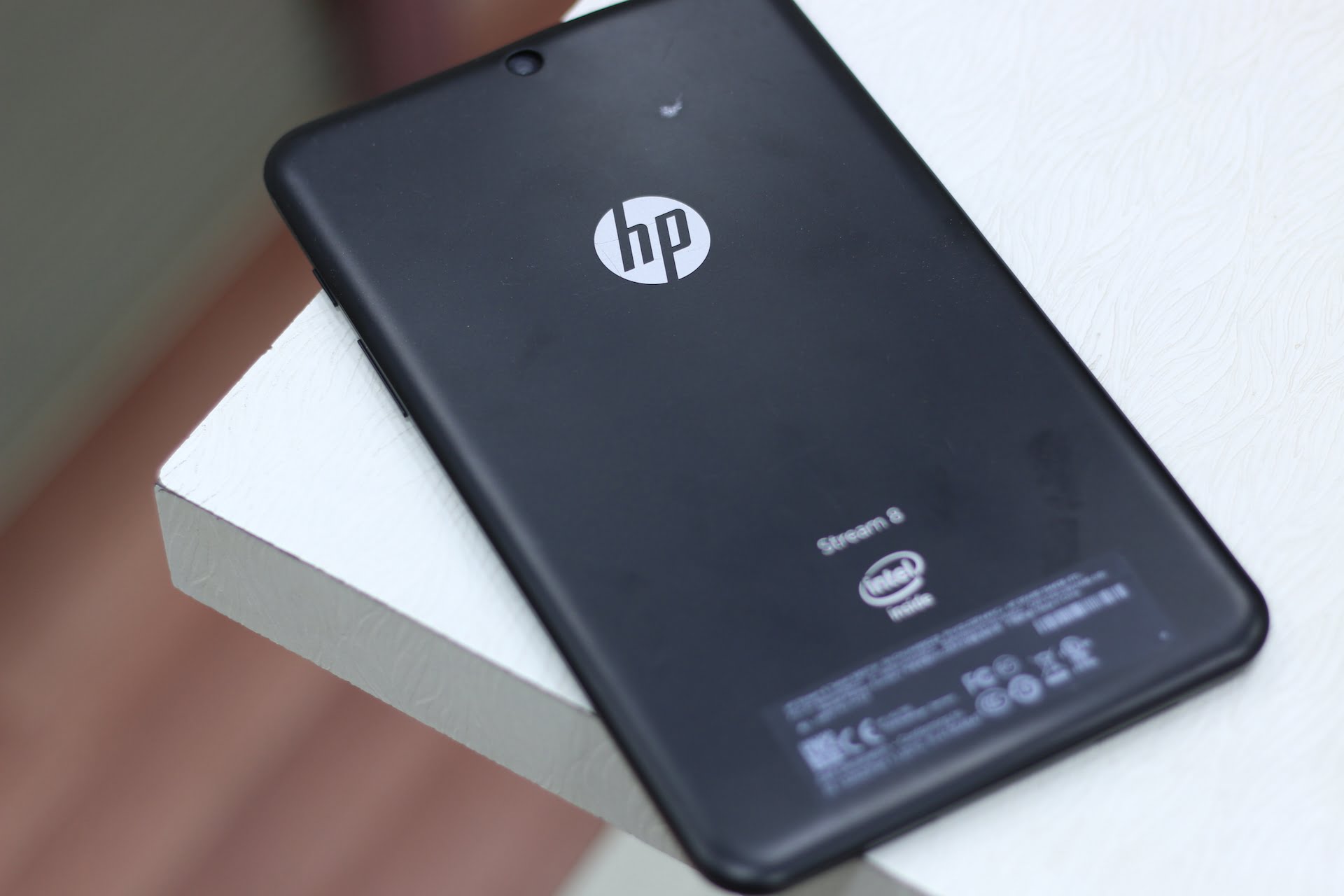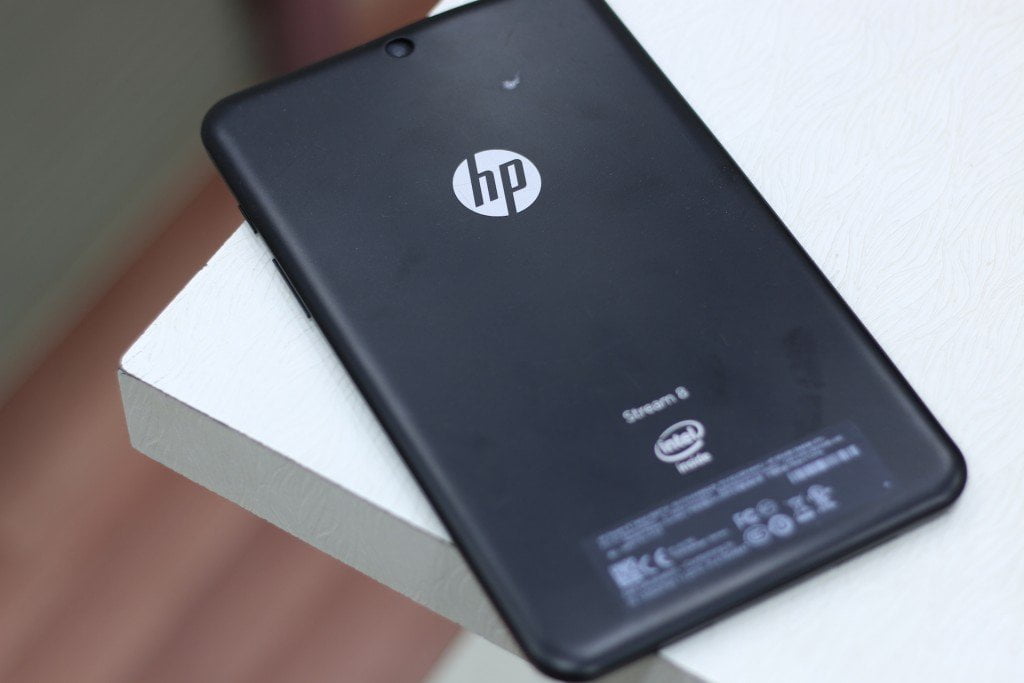 However, the display is a huge fingerprint magnet, and you will notice a lot of reflection if there is a lot of ambiance light around. This is probably the only major drawback of the device.
Bluetooth Keyboard Case T800:  When I started using such a small keyboard, my first time, I was bit skeptic but then I am writing the complete review using it. Now the keyboard is small, but you will not miss any major keys, but it will take time to adjust with it. One thing that I do miss is the tactile feedback, but keeping in mind it's portability, I will let it go.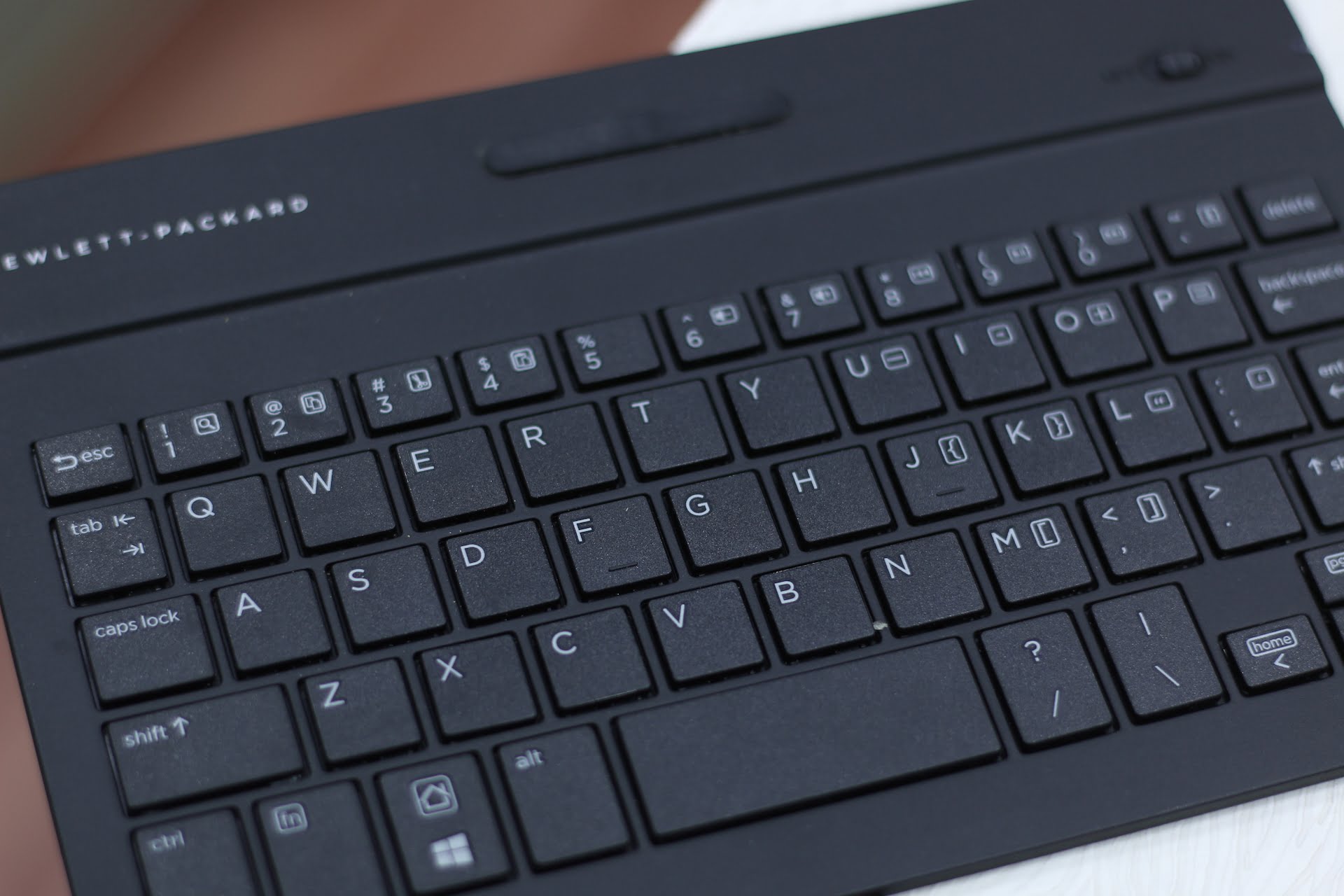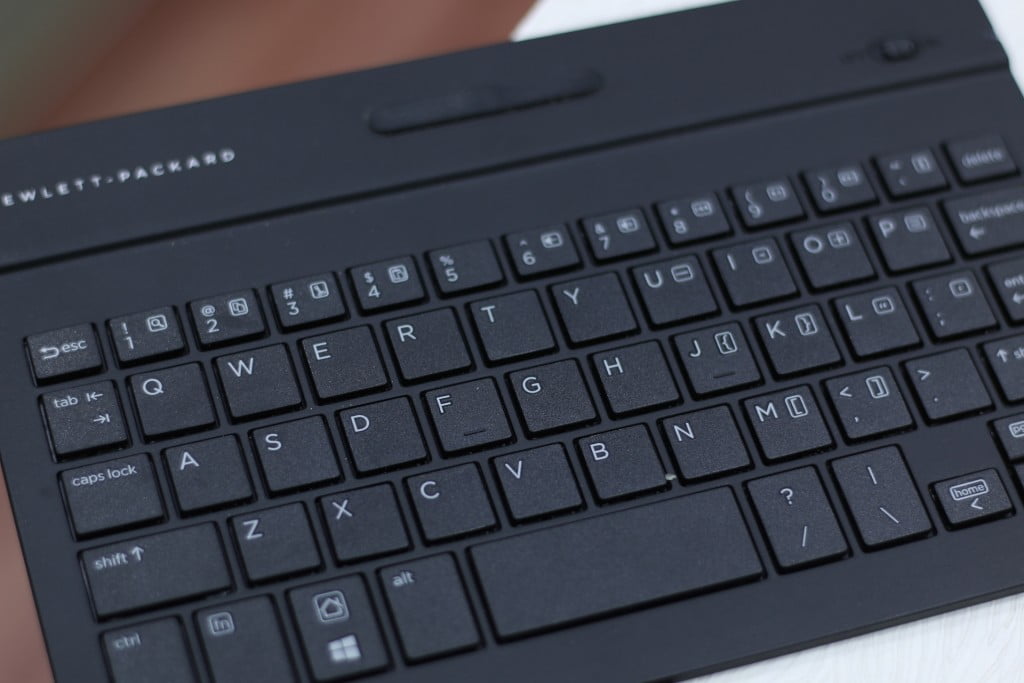 Software & Performance:
The tab comes with Windows 8.1 pre-installed, but can be easily upgraded to Windows 10. This upgrade brings in all the best features of Windows 10 that you get on any desktop.I can talk a lot about Windows 10 here, but its better to read a full review of that. You will not be disappointed.
HP Stream 8 comes with 1.8 Ghz Intel Atom Quad Core Processor, Integrated Intel HD Graphics, 1 GB DDR3 RAM. This is pretty close to PC on Stick devices from Intel and iBall, except that they have more RAM. You also get 30 GB of internal storage of which 18 GB free. You have support for microSD card which lets you expand to 32GB.
So is it an ultra performer? Looking at the hardware, anybody will say no and it wasn't built for performing.  It is great at consuming multimedia, browsing,  emails, document editing, and even playing light weight games like Angry Birds, Subway Surfer and so on.  If you open a ton of apps, the performance will degrade.
The default mode of Stream 8 is Tablet mode which is just right for its usage, and when you connect with keyboard, you can get into full desktop mode by just tweaking few settings.
Battery:
HP Stream 8 comes with 4000 mAh battery and the T800 keyboard houses a 500 mAh. So how long will the it last? This totally depends on how you use it. Well that's a generic statement, but the device wasn't made for hourly usage. Its more like a travel companion. Expect it last around 5 hours tops, while the keyboard lasts for 2-3 days easily.
Video Calls
A tablet without video call would be like food without a taste. Stream 8 features a 5 MP rear camera and a 2 MP front-facing camera. These are enough for video calls which can be done via using Skype and any other service which supports that. However, don't expect a lot here.
Verdict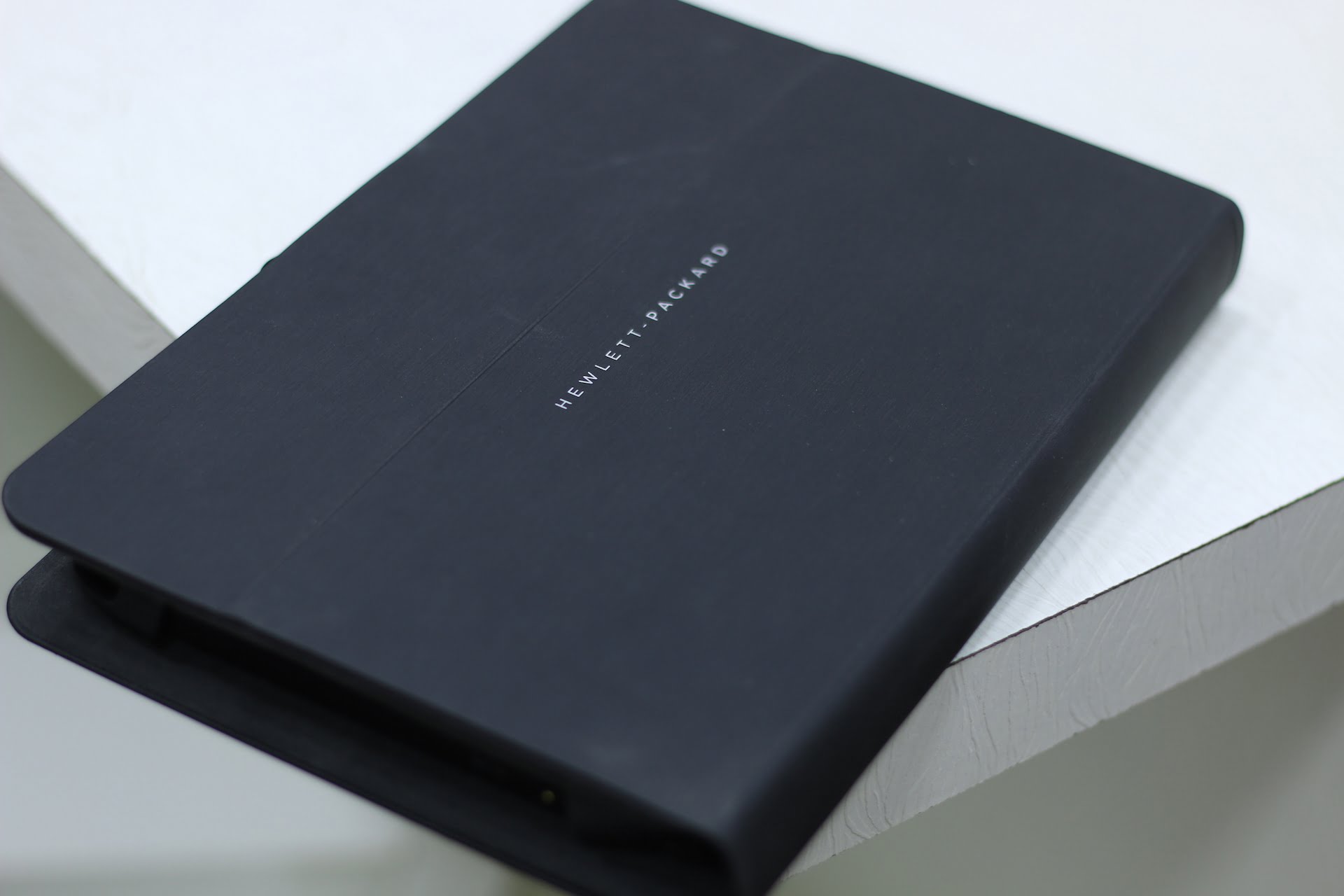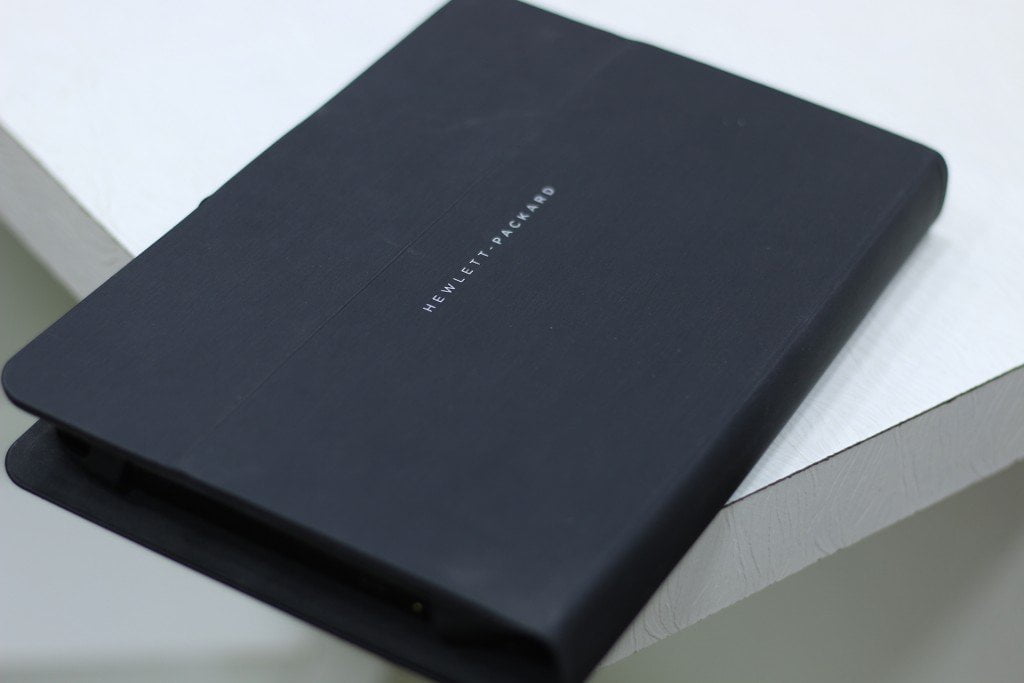 So is HP Stream 8 is worth spending Rs 14,999 ? Along with about Rs 4,500 on the keyboard ? This depends. If you are a person who move around now and then, and want something which is almost PC and lets you get most of your job done, Yes. Specially now with Windows 10 you can run all desktop apps, apps from the Windows Store and so on.
That said,  there could be alternatives for HP Stream 8, but since I have not used any of them, I will refrain comparing with them just based on specs.