iBall just launched a new affordable Windows 10 laptop called CompBook in association with Intel and Microsoft, and its price starts at just INR 9,999. It comes in two variants 11.6" Excelance and 14" Exemplaire. The laptop runs on Windows 10 and is powered by an Intel Atom processor. It is very compact and weighs less than 1.1 kg making it easy to carry as also perfectly fits in your bag. iBall CompBook Excelance 11.6" comes in royal blue color and Exemplaire 14" in choco color. The Excelance 11.6" weighs less than 1.1 kg and Exemplaire 14.1" less than 1.5 kg.
These laptops are powered by Intel Quad Core Processor clocked at the speed of up to 1.83 GHz along with the pre-installed Windows 10. They are packed with 2GB RAM and 32GB in-built storage, which is further expandable up to 64GB with Micro SD Slot. It also supports External HDD for more storage. These devices offer connectivity options of Wi-Fi, Bluetooth (v4.0), HDMI port and 2 USB ports. Let's have a look at the specifications below: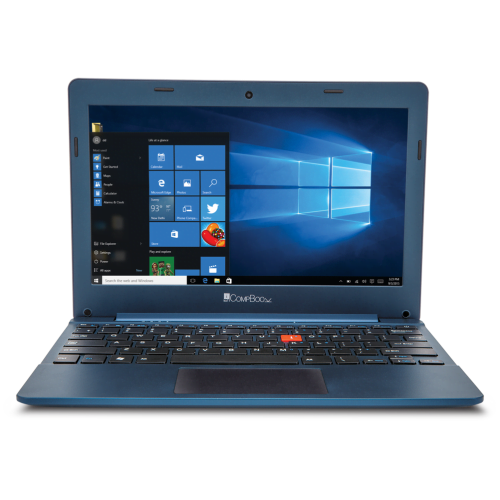 SPECIFICATIONS:
Intel Atom Processor up to 1.83 GHz, Quad Core Z3735F

11.6" and 14.1″ HD Screen with 1366*768 resolution

2GB DDR3 RAM

32GB In-built storage

Micro SD Slot, expandable up to 64GB

Dual Speakers

Single 3.5mm Combo Jack for Headphone & MIC 

Windows 10, also available with Windows 10 Pro.

Touch Pad with Multi-Touch functionality

Camera: 0.3 MP

Connectivity: Wi-Fi 802.11 b/g/n, Bluetooth Ver. 4.0, Mini HDMI, 2 x USB 2.0 ports

Battery: 10,000mAh Li-Polymer

Weight: 1.09kg
Micromax also has a Windows 10 laptop in the same price range which competes well with the iBall CompBook. Both the devices run on Windows 10 and has the same memory capacity. The screen of iBall CompBook and has a better resolution compared to Micromax Laptab.
There are some scenarios where Laptab has upper hand over CompBook, like in terms of Camera. Laptab has both primary and secondary camera, 2MP each. Overall, on paper iBall's CompBook looks better than Micromax Laptab. However, it would be interesting to see how it performs.