After Mango Update ( 7.5 ), I was expecting Windows Phone ( Samsung Focus Unlocked AT&T ) to have Tethering enabled like Nexus S had so I can connect with my laptop or any other phone to share internet connection but it seems because of restrictions by operators it is not possible.
Then I cam around two hacks One  which allows you to enable USB Modem tethering so you can connect it to PC as Modem and second allows you enable Internet Sharing feature ( or using WiFi as portable router ) in Windows Phone 7.5 on available Samsung devices.
Warning : Both the tutorials are unofficial, So make sure you have data backed up or be ready to install the apps again using Zune or Overt The Air.
Update : If you are using a Samsung Windows Phone, Use this Six Step Method to get Interop Unlock and Wifi Hotspot
Using Windows Phone as USB Tethered Modem :
To do this, you will need to enable Modem configuration on your windows phone. So follow the steps below :
Go to dial pad of your windows phone and key in ##634#
This will launch the diagnostic mode which has a keypad. Here again you need to key in *#7284#
Next you will get a screen which says Micro USB Test with three options, Zune Sync, Modem Tethered Call and Modem USB Diag.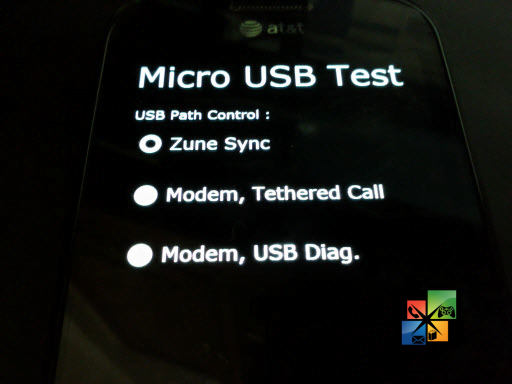 Choose second option and your phone will restart.
Now connect your phone to your PC and wait for drivers to get installed. In case you have issues, Windows Should find driver you need.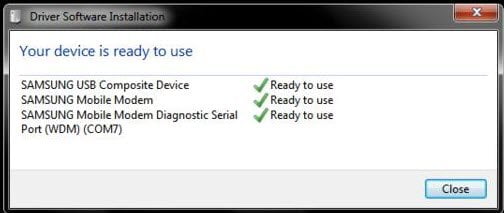 In case it asks you to download and install manually, just before installing the driver, unplug the USB cable, Then install and then plug-in. Remember if you plugin and install you might get driver certificate warning.
This will then find driver and you should be able to see your phone under modem section.
Now disconnect from any existing internet and  create a new connection using the modem. Here you will need to enter username password etc.
Use number as *99***1#, user name as [email protected], password as CINGULAR1, and connect.
You should be good enough. Just set this network to Home Network on Windows.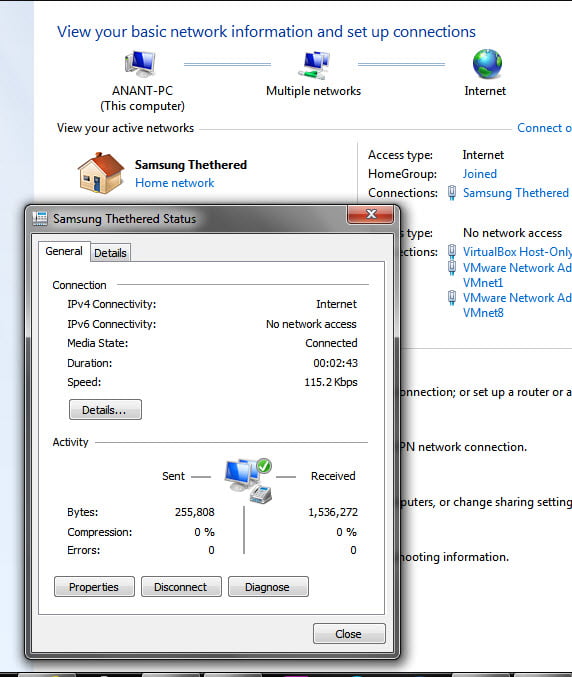 Video demo of USB Tethering in Windows Phone
Using Windows Phone as WiFi Tethered Router :
This is not for a regular windows phone user so if you aren't just use the method above or wait for your operator to enable this. However if you are ready to take a bumpy ride follow the steps below which are detailed here
You need a developer unlocked Windows Phone and this works on Omnia 7 and Sasmung Focus with Mango Update.
Required Software :
Steps :
Clear off all network profile including WIFI and APN settings you already have in your Cellular Profile.
Since we will be uploading third party app here which is not even legitimate, you need to remove InterOP-unlock your device. This is new kind of lock which safeguards your Windows Phone even in development mode.
You need to deploy DiagProvXML and other XML you downloaded and follow the instructions there.
Finally after a reboot, you can you can go to settings -> Internet Sharing and start using it.
Again Not official tools so use it at your own risk