You don't need to have expensive and state-of-the-art programs in order to make wonderful videos. Just by using iMovie on your Mac, you can create professional-looking videos for marketing, a college project, or just to pass the time while in quarantine. Are you wondering what iMovie tips you can use to make creations look professional rather than amateurish? Keep reading to learn all about 5 iMovie tips and tricks for becoming a master Mac video maker.
Control the Background Noise
Nothing screams amateur like a ton of noise in the background of your video. The last thing viewers want to hear is something that sounds like a broken television or refrigerator. Without the correct sound equipment, background noise is inevitable.
Despite this, you can use one of the best features of iMovie to your advantage. If you can't afford Hollywood-level equipment, then you should pay close attention to iMovie 11.0's audio function.
With the Equalizer, you can easily alter the audio to find the perfect balance. That way, important sounds like voices will be well above the sound of traffic, for instance. Additionally, you can go under 'audio adjustment' and use the 'reduce background noise' feature. To get to it, you'll need to open an 'inspector' from the toolbar in the middle. From there, click on 'audio,' then you'll see 'enhance' where you can choose 'reduce background noise.'
You'll be able to choose the percentage that works best. The higher percentage you choose, the more noise reduction will be applied to the video.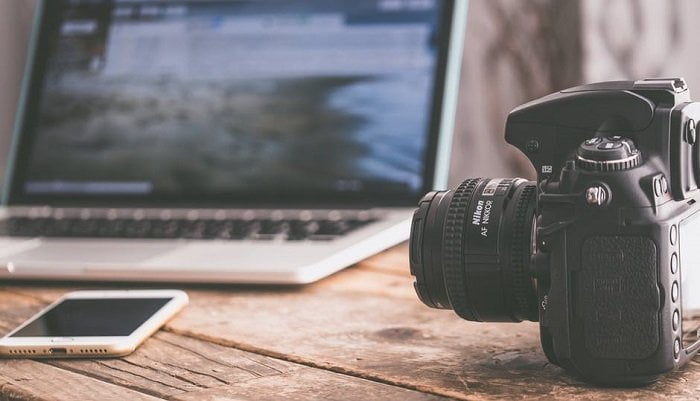 Get the Perfect Font
Whether you're making an important business presentation or the title page of an independent film, it's important to use the right font. When it comes to iMovie tricks, you can go from a handful of fonts to all the fonts on your computer in a few easy clicks. Of course, iMovie does come with some fonts that are useful but having more options is always better, especially when it comes to the readability of your project.
If you're looking to use more specialized or artistic fonts, then you'll need to access the iMovie 'font book.' This feature can be seen under 'text' after you click on 'show fonts.' Just like that, you'll be able to see all of the fonts you have on your Mac's hard drive. To activate your iMovie 'font panel,' you'll need to click and drag some text effects onto your clips.
If you still haven't found the perfect font, there are many free fonts that can be downloaded all over the internet. Just be sure to use something that's legible even if it's artistic.
Spot Someone in a Crowd
Instead of using a magnifying glass to spot one face among a dozen others, you can use a neat iMovie trick to do it for you with relative ease. This kind of feature can come in handy during sports games, a social event, and more.
The 'analyze video' function is able to tag multiple people and keep track of where they are in the footage. Depending on the size of your video, it could take a few minutes or more for the analysis to complete. In addition to spotting people in crowds, the 'analyze video' function can smooth out any footage that is shaky or jumpy.
To avoid shakiness, avoid recording with mobile devices or invest in a tripod or other stabilizing equipment. If you can't afford any of that, at least you'll be able to rely on the 'analyze video' function. To access it, you'll need to click on 'select file.' From there, you'll see 'analyze video' at the top and then you'll have to click on 'stabilization and people.'
If you want something stable that you already own, you should learn how to record video on Mac.
Use Dropbox
If you're working on an ambitious video project or even one that's a bit more complicated than usual, you don't want to waste time importing files one by one.
The beauty of using Dropbox is that you can sync all kinds of files to the same account no matter what devices you're using. For example, if you recorded one thing with your iPhone and another with a professional camera, you can send both files to your Dropbox account.
From there, you can access your Dropbox while using iMovie to save much more time with importing files. What you'll need to do is simply drag the clips you want from your Dropbox into iMovie. The program will ask you if you want to 'import now' and the answer should be a resounding yes.
By minimizing that hassle, you'll have much more time to focus on more important aspects of video making, and your cool iMovie ideas will come to life.
Edit with Two Monitors
When it comes to iMovie editing tips, did you know that you can use two computer monitors? Specifically, you can use one monitor for all your editing needs and the second monitor to preview your video as you edit it.
It's more common to use 'side-by-side display' as you edit two separate movies simultaneously, but this feature also comes in handy when you want to see your video clearly as you edit. To make this happen, you'll need to click on 'windows,' then 'view on other display.' Make sure your additional monitor is already hooked up.
After you complete these easy steps, you'll be able to see your edited project in its full glory.
Ready to Use These iMovie Tips and Tricks?
Now that you've learned all about 5 iMovie tips and tricks for becoming a master Mac video maker, you can impress your friends and family with your new skills. Be sure to tell them how they can save a ton of money by taking advantage of the free software that comes with their computer.