Working from anywhere has become a key priority to the large group of business population, and smart devices offer this productivity outside their work environment. Microsoft has always been actively working on this aspect to give it's users mobility in work one such example is Inking feature in Android platform that allows the users to create notes, sketches, drawings, annotations on documents, presentation and excel spreadsheets using a pen, stylus or even finger.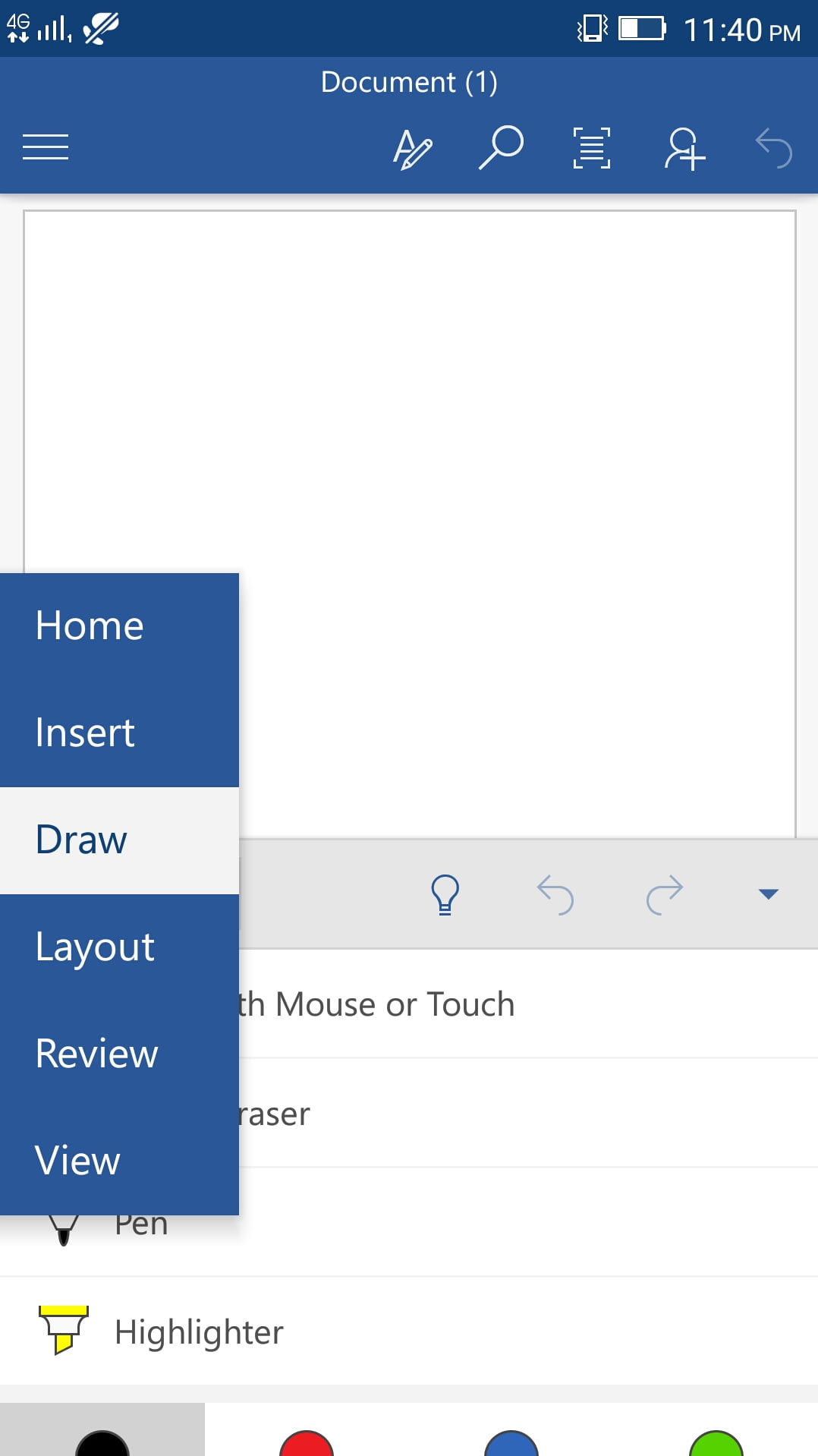 Some key features of Inking:
Where to Ink:

You can use this Inking features on your Word, Excel and PowerPoint apps using Pen, Stylus or even a finger as a writing tool or highlighter.

Colors to choose:

You are given a chance for your choice of color to use when you make annotations.Also you can choose your pen and highlighter thickness.

Don't you like it? Erase:

There is a stroke eraser where you can easily erase the previous ink you made.
The inking features work across all Android devices, both smartphones and tablets, across Microsoft Office apps.News is that these apps packs a feature that automatically senses the approach of an active pen and immediately lets its users to ink, I couldn't experience this as I did not have a pen or stylus but you can use your finger to ink and the former is much better when I had the chance to use it.
The feature is super simple to use and doesn't require any special instructions you will get to know it in no time once you start using it.
There is a minimum requirements to meet before you can use this feature though- Your Android device running at least version 4.4 (KitKat) and 1GB of RAM.
What are you waiting for, Ink away!