While Asha 501 already packs in the Twitter and Facebook Social integration, there are still some popular apps like Whatsapp and Instagram missing. Looking at the Windows Phone scenario we have no hope for any official app for Instagram but we do have an Instagram uploader for Nokia Asha 501 and its called as Instagraph Uploader.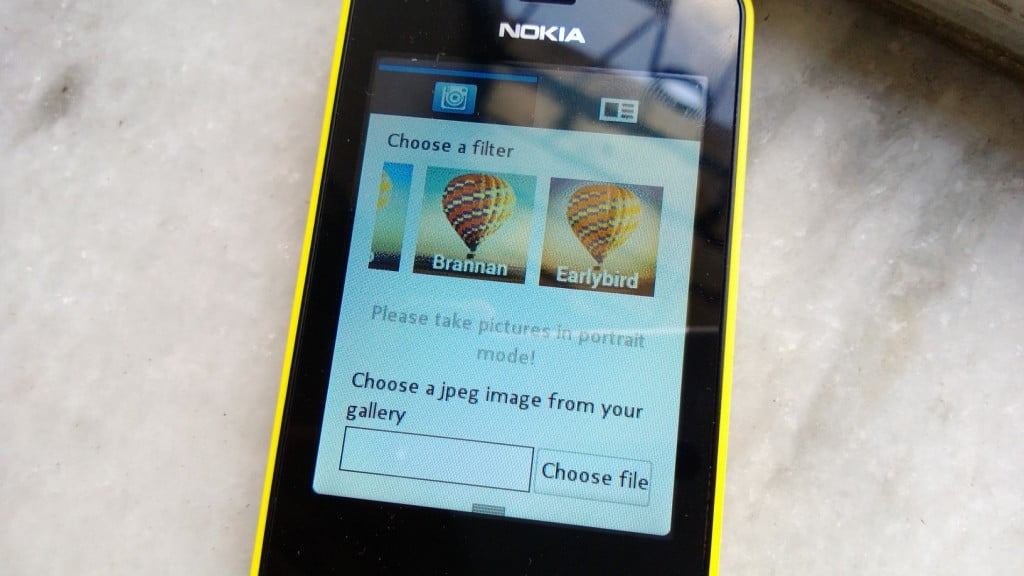 If the name sounds similar then you aren't wrong because it's developed by the same team who developed the first Instagram uploader for Windows Phone — Instagraph, where they used a web hack to upload the pictures. Remember it is just a picture uploader and there is no way to view pictures or like them.

Features of Instagram Uploader — Instagraph
Allows you to create new account. Since you do not have wany option to do it from web, this is definitely handy for new users.
Sign in on Instagram and it remembers your password.
When it comes to uploading pictures, either you can select from your albums or snap and then upload instantly.
Check on the status of the image upload which you can check from upload history page.
Also you can monitor bandwidth consumption in the settings.
Also allows you to change your profile picture.
Interesting to know that it uses Web Apps to get this task done and it uses the same hack to upload picture which was done for Windows Phone app. It will take around 2 minutes or more for the picture to get uploaded. I have asked the developer about the details and will update as soon as I get it.
Video Demo:
Download & Price:
The app costs Rs 15 in Indian currency and can be paid either through your SIM or via your credit card using your Nokia Account. Download and install from here.