As Windows 10 brings more and more gaming features for consumers, Graphic Card OEM is upping their software as well, and not just the hardware. In a recent update, Intel has updated its graphics driver for Windows, which can automatically configure game settings (best game settings) for its 6th Gen Core Processors or higher. This will be on a per-game basis.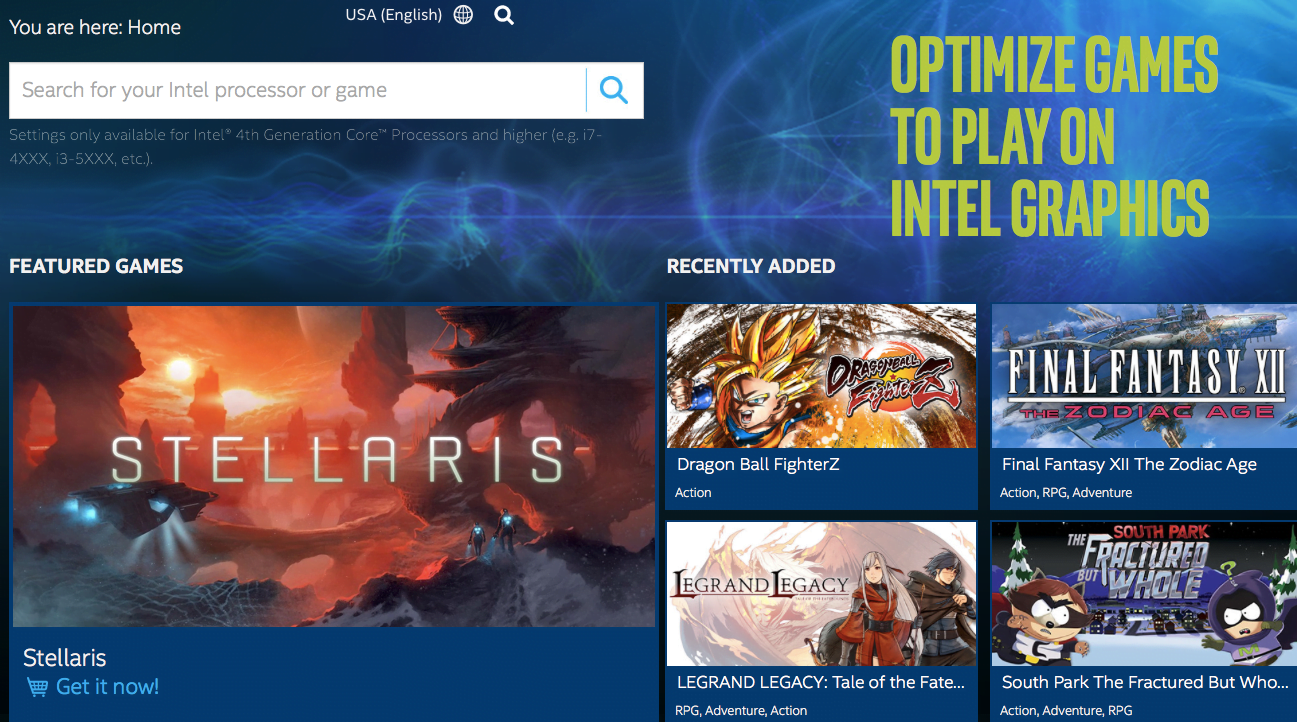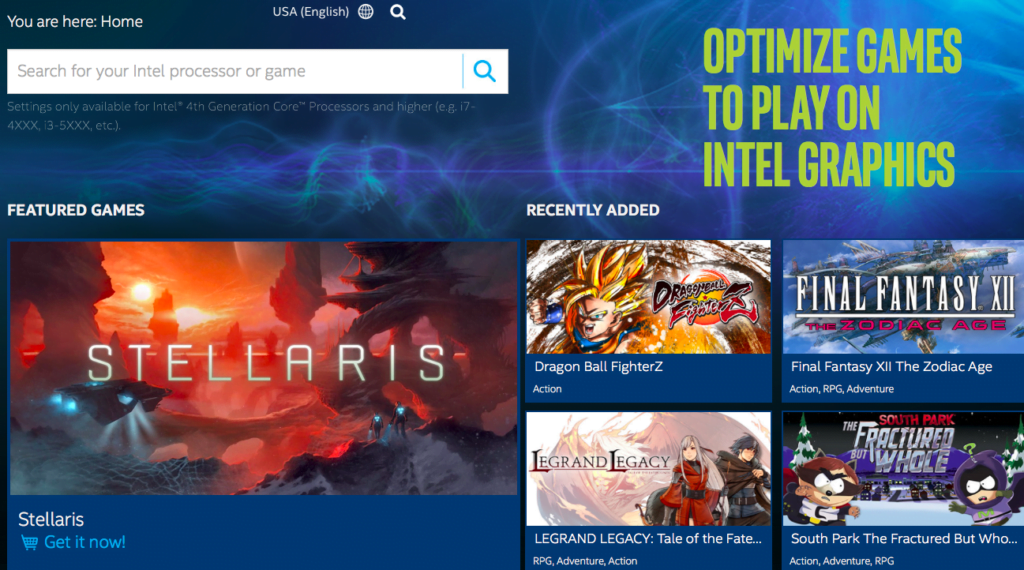 Intel's Graphics Driver can automatically configure game settings for Intel GPUs
It's fascinating to see that Game developer and Graphics Card companies are now working together even closer than before. Intel said that it would also support Windows PCs with 8th Gen Core Processors with Radeon RX Vega M Graphics. One has to use the Control Panel from Intel to make use of this feature. Look for the 'Gaming icon' in the Graphics Control Panel.
At the time of writing, this feature is still in beta, so game availability and functionality is limited.
Currently supported games: Battlefield 1*, Battlefield 4*, American Truck Simulator*, Call of Duty* WWII, Destiny* 2, DOTA* 2, Grand Theft Auto V*, League of Legends*, Overwatch*, World of Tanks*

Get ready to take back the world, the battle is building! Play Fortnite*: Battle Royale as well as They Are Billions*, Lost Sphear*, Age of Empires: Definitive Edition*, Final Fantasy XII: The Zodiac Age HD*, OK KO: Let's Play Heroes*, Subnautica*, Legrand Legacy*: Tale of the Fatebounds, and Dragon Ball* FighterZ on processors with Intel® HD Graphics 620 or better.

Also, enjoy Kingdom Come: Deliverance* and Street Fighter* V: Arcade Edition on Intel® Iris® Pro Graphics.
This update also brings performance and power-saving optimizations. 
Enhanced performance of graphics workloads for 6th Gen Intel® Core™ processors or higher with intelligent power management under maximum load.
Improved performance in video encoding for all codecs.
Power saving optimizations during video playback and UHD gaming feature. It is available on all 7th Gen Intel Core processors and higher.
Intel has a dedicated website here, where you can search for games optimized for Intel Graphics Card, and also search based on your processor type to figure out which games work for you.
Note: Settings only available for Intel® 4th Generation Core™ Processors and higher (excluding Pentium/Celeron).