Building an eCommerce platform should be a priority for anyone looking to start a business in the digital era. Modern customers prefer the convenience of buying products and services from online marketplaces, and an eCommerce store is a requirement to facilitate this.
Unfortunately, with several online store builders available, finding the right one for your business may prove challenging. Below are a few reasons why WordPress is a good platform to set up your online store.  Read on for more information.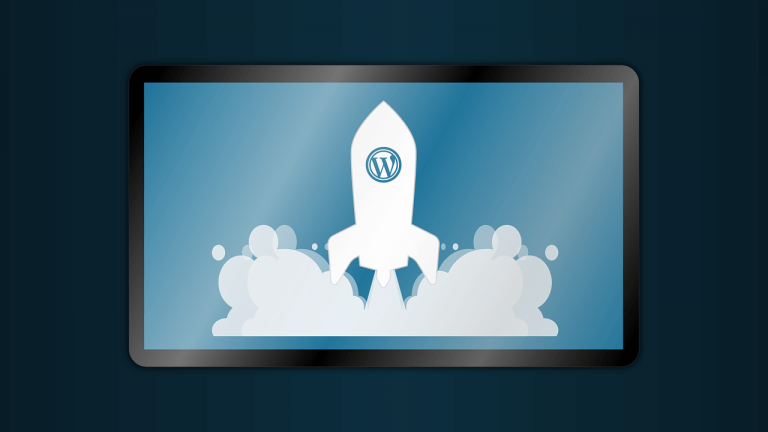 1. SEO Friendly
Search engine optimization (SEO) is an important contributing factor to the success of your online store. However, some eCommerce store builders hide vital information that search engine algorithms use to rank and categorize websites. Google and other search engines generally rank WordPress sites higher than those designed using other builders for several reasons. WordPress also has several plugins, such as Yoast, that make it easy to optimize your store. Ensure that your platform satisfies this WordPress SEO checklist for better ranking.
2. Easily Scalable
With time, your eCommerce business will grow, be it in terms of products, content, or bandwidth. Unlike other low-end platforms, WordPress is designed to scale up your online business. WordPress is a self-hosted online store builder, meaning that you have unlimited freedom to expand your platform's hosting plans to match your growing business needs.
For instance, if traffic increases, you can adjust the platform's settings to stabilize load speed and prevent it from crashing. Adding new content to your WordPress eCommerce store is also not complicated. You can easily add web pages without HTML or coding knowledge. You can also integrate other functionalities, such as webinars and online classes, according to your business model with ease.
3. Secure
Security is a major determining factor to consider when deciding your preferred eCommerce store builder. While websites can work with basic security measures, your online store should have extensive security solutions for various reasons. For starters, your online store contains private and confidential user data, such as card numbers, addresses, telephone numbers, and financial transactions, which should be protected at all times.
Fortunately, WordPress is an open-source platform that has undergone several transformations and versions. WordPress also has a large community of developers dedicated to perfecting security solutions, making it exceptionally secure. However, while the available security measures are satisfactory, you can do more to boost your store's security.
WordPress community recommend the following for advanced WordPress eCommerce store security;
Install official updates: Several WordPress updates focus on improving site security, and you should always keep your online store up-to-date
Regular backups: These are required in case of unforeseen circumstances, such as a sudden crash
Install security plugins: Tools such as Sucuri and Wordfence security improve your security
Install site activity trackers: These plugins track and provide real-time monitoring of site users
4. Has a Wealth of Plugins
WordPress has all you need to build a functional web store, but it also has a wealth of plugins that expand its performance and functionality.
Like other ecommerce tools, plugins are invaluable to your online store, and you might need several. Some plugins will help you build and customize the store, while others come in handy in managing inventory, providing customer support, and security.
While there are numerous plugins available, below are some of the best to consider:
WooCommerce – This is a popular and widely used WordPress plugin for ecommerce stores. This plugin makes it easy to create and customize your online store. It is user-friendly, easily scalable, responsive to mobile devices, provides payment and shipping options, and has excellent security that mitigates common WordPress attacks.
Easy Digital Downloads – Even though this plugin doesn't offer as many features as others, it is best for online platforms that sell digital products. If you are running such a business, this plugin offers several important options, including a user-friendly interface, convenient check-out system, excellent data reporting tools, and customer management tools.
WP Ecommerce – This is another popular plugin with a wide array of features that benefit online stores. This plugin makes it easy to manage your online catalog, track your financial information, and handle sales.
Ecwid Ecommerce Shopping Cart – Similar to WooCommerce, this plugin packs everything you need for your online store. Apart from the common features, such as automated shipping, mobile responsiveness, and superb customer support, this plugin allows you to integrate Facebook into your digital store.
Closely related to plugins are themes, which WordPress packs endless ecommerce options. Like plugins, choosing a theme is also an important decision to make. Themes are software packages that determine your site styling, how it will look like, the layout, and how various features, such as sidebars and menu work.
Themes are important as they control your online site appearance and affect how easily your clients can find products and make purchases. Be sure to choose themes that are highly customizable, responsive, and user-friendly.
5. Instant Access to WordPress Community for Support
While WordPress is undoubtedly a powerful store builder, its functionality can be complex. Setting up your online store may not be challenging, but building a successful store and converting your website into a money-making platform requires some work. WordPress provides various options and possibilities, but you might run into a few technical difficulties.
Fortunately, WordPress has a big online community that is always ready to help if you encounter any challenges. Many WordPress experts are willing to help beginners build and run successful ecommerce stores. You can learn and make inquiries from the following options:
Official WordPress support website
Online courses, such as Lynda.com and WP Apprentice
Q&A forums such as Stack Exchange
WordPress-specific blogs
Support forums that focus on specific WordPress themes and plugins, such as WooCommerce forums
Dedicated social media and YouTube channels such as WP Crafter and WPBeginner
WordPress community support is always ready to handle your queries. If you have any arising challenge or need clarification, ask on the platform as someone is always ready to answer you.
Endnote
If the number of online stores built on WordPress is anything to go by, WordPress is definitely a great eCommerce store builder option. However, if you don't have sufficient experience to build your online store, this may be a frustrating process. Fortunately, you can engage a web development company for expert services.