At IFA, there had been a lot of buzz about Mixed Reality Headset, and PCs which are ready for the upcoming Windows 10 Fall Creators Update that will support Mixed Reality. Things have changed a little after Microsoft announced two kinds of MR. That said we finally have one company which had officially announced the name, price, and availability of their headsets.
Lenovo has announced "Lenovo Explorer", its first mixed reality headset design. Like all the others it offers inside-out tracking via motion sensors and outward facing cameras on the front. It works with Microsoft's motion controllers, can do room tracking as well. It connects to your PC without any external sensor setup required and includes the ability to run VR games and apps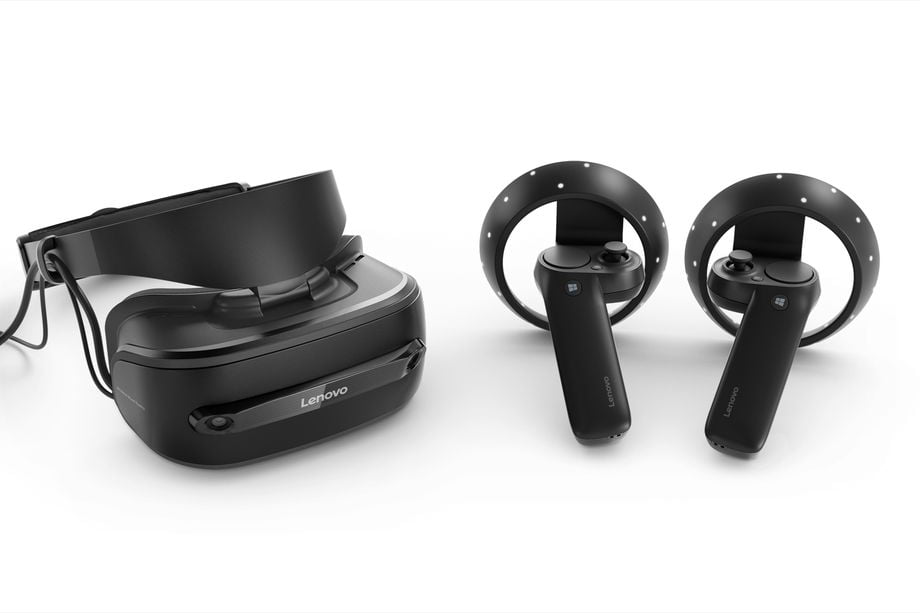 Explorer works over one single cable that connects to your PC into using USB, HDMI. Looking at the design, the front, and the back look balanced, and the front can be flipped up when you want to come back to reality.
Lenovo Explorer will be available Globally starting in October priced at $349 or $449 if you choose to buy the Microsoft's motion controller. To those who don't want to buy the controller should know that you will be able to use the Xbox One controller with your Windows 10 PC to replace it.
We are still waiting for any VR headset to come with a price tag of $299 which Microsoft announced earlier this year.