Lumia 1020 is an excellent phone which not only includes better hardware than its predecessors but also an excellent camera performance which is technically around lossless zooms. This is the first Nokia Windows Phone to have the 2nd version of 41 MP Purview camera which also includes OIS. It's designed differently to keep the thickness down which is prominent in Nokia 808.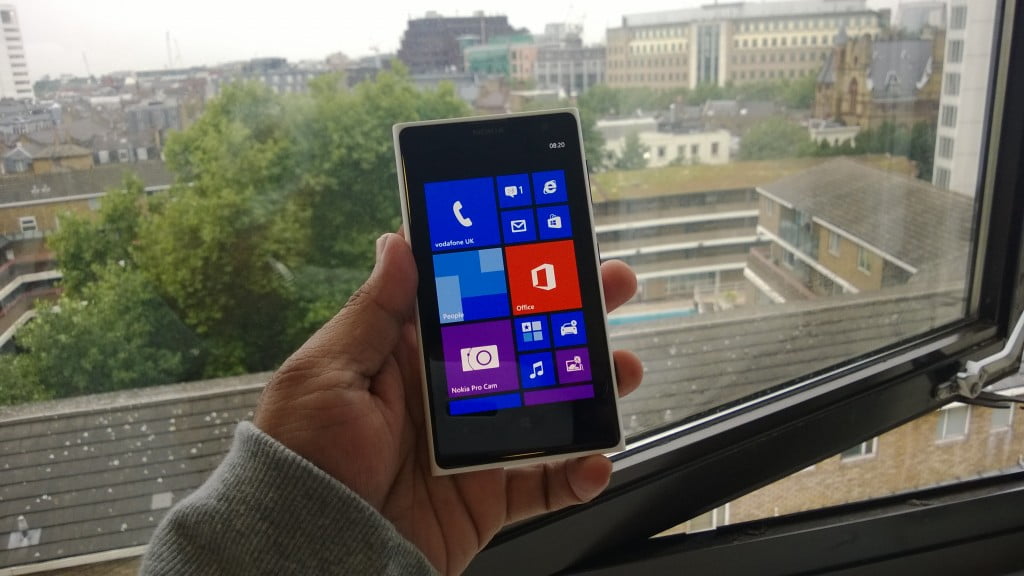 So let's start with the review. If you are interested in the video it's right below, else you can skip to read the main content.
Display & Screen Quality:
Lumia 1020 holds an AMOLED screen which is know to be super smooth and powered with Clear Black Display and Pure Motion HD+. This makes the display beautiful and powerful. You can use it as your primary multimedia device or a camera device or just read ebooks without getting lot of reflection. The second enhancement is the Corning's Gorilla Glass version 3 ( 920 has 2nd version) which makes it even more scratch resistant and if you are unlucky to get some, it will much less visible.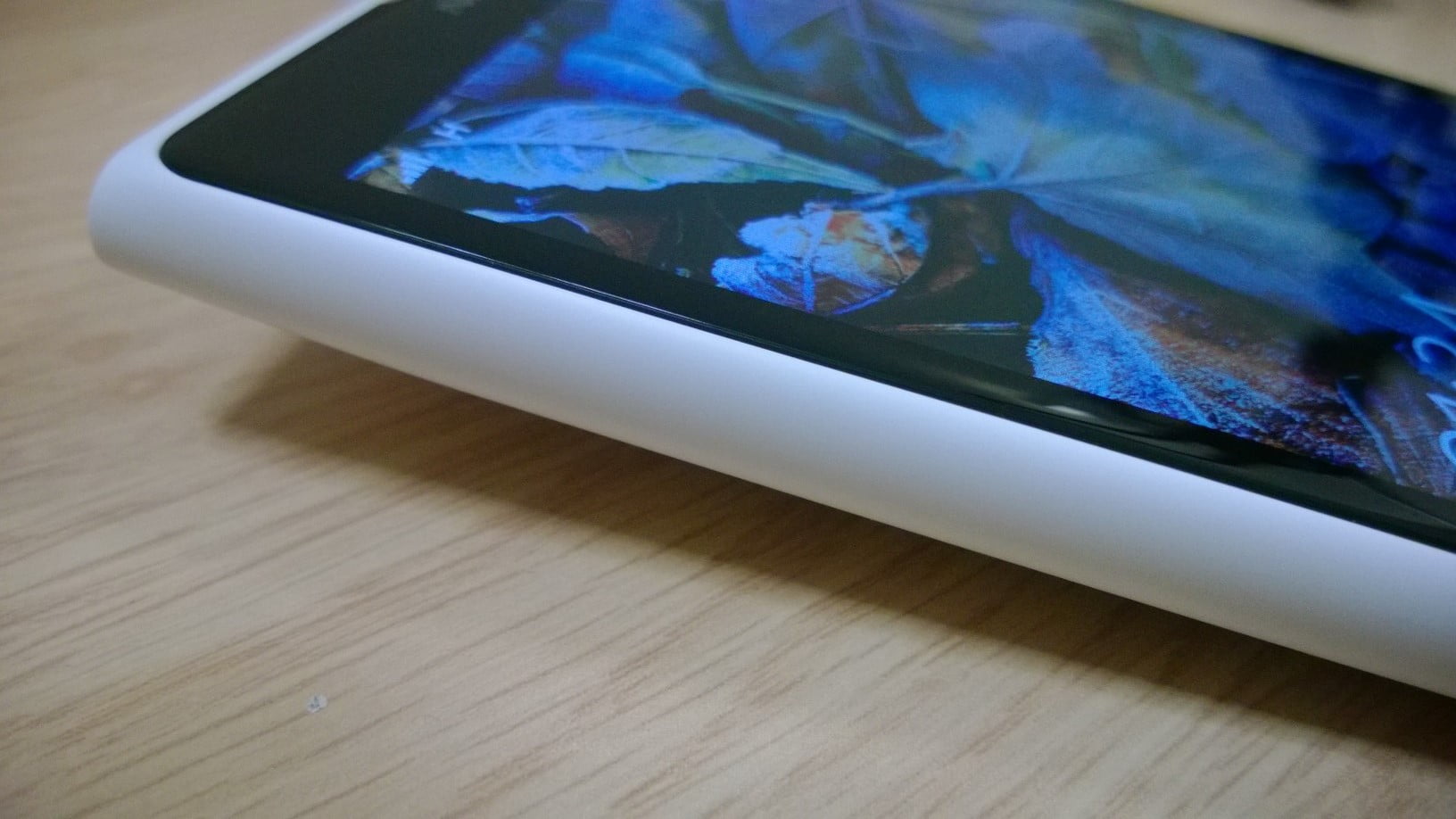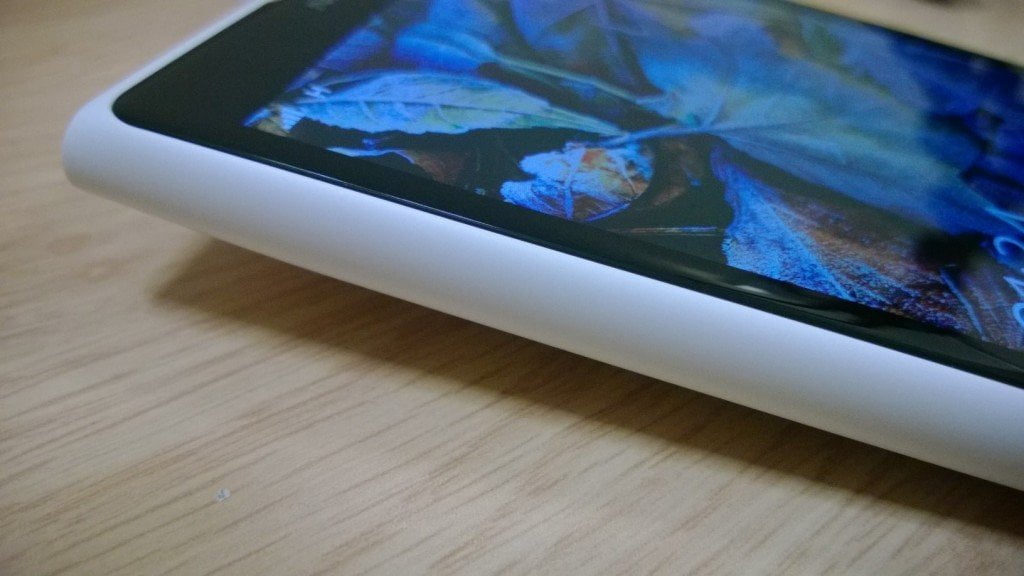 This combination makes sure your display is very close-to-perfect for almost everything, be it durability or reading in sunlight. The display is 1280 x 768 in resolution and 334 PPI. Other features like High Brightness Mode, Sunlight readability, super sensitive touch for nail, glove usage,  Nokia glance screen, lumia color profile come along with the phone.
Another good thing about the screen is that it does not attract dust or moisture in any case. There will be a small amount of it but that goes away as you keep using it. So yes, for those who get really sweaty because of hot climate, this is WARM welcome!!
Build & Design:
Nokia has not done any compromise here as well and in fact has enhanced it. The design of Lumia 1020 is built such that it aligns with your fingers when you are holding it. You will notice that all side edges are curved and taper down to follow when you put your fingers on it. Also instead of glossy finish it is a bit rough and closer to a matte finish. This gives far better grip.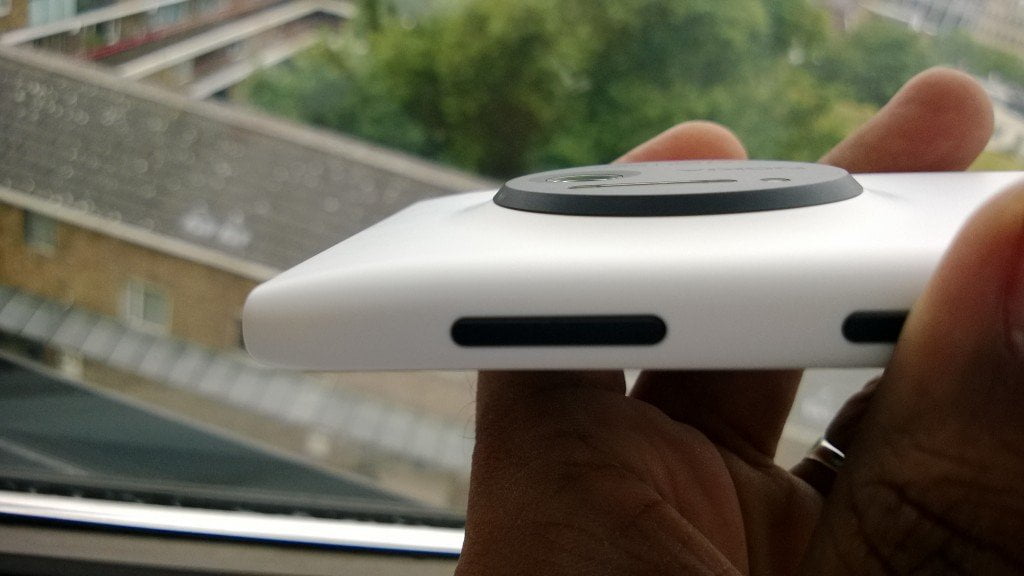 Though Lumia 1020 is a bit lighter in weight, it doesn't feel so due to the use of excellent materials and finish.
Phone Performance & Storage Space:
Lumia 1020 is the fastest of all the Lumia series thanks to the 2Gb of RAM. This memory makes sure your gaming experience, app switching and app launches are relatively faster when compared to Lumia 920 or even 925.
Though they use the same amount of memory but I guess because of this extra memory, most of the apps don't get limited in multitasking situation. The real reason why Lumia 1020 comes with double RAM and storage space is the camera. If you compare it with Nokia 808, it doesn't have dedicated hardware but the amount of memory and storage makes sure that it doesn't slow down the experience.
Battery Life:
This is a tricky topic to discuss. Even though Lumia 1020 has much more hardware power, the battery is exactly the same as Lumia 920. Now why I said tricky is because of the camera.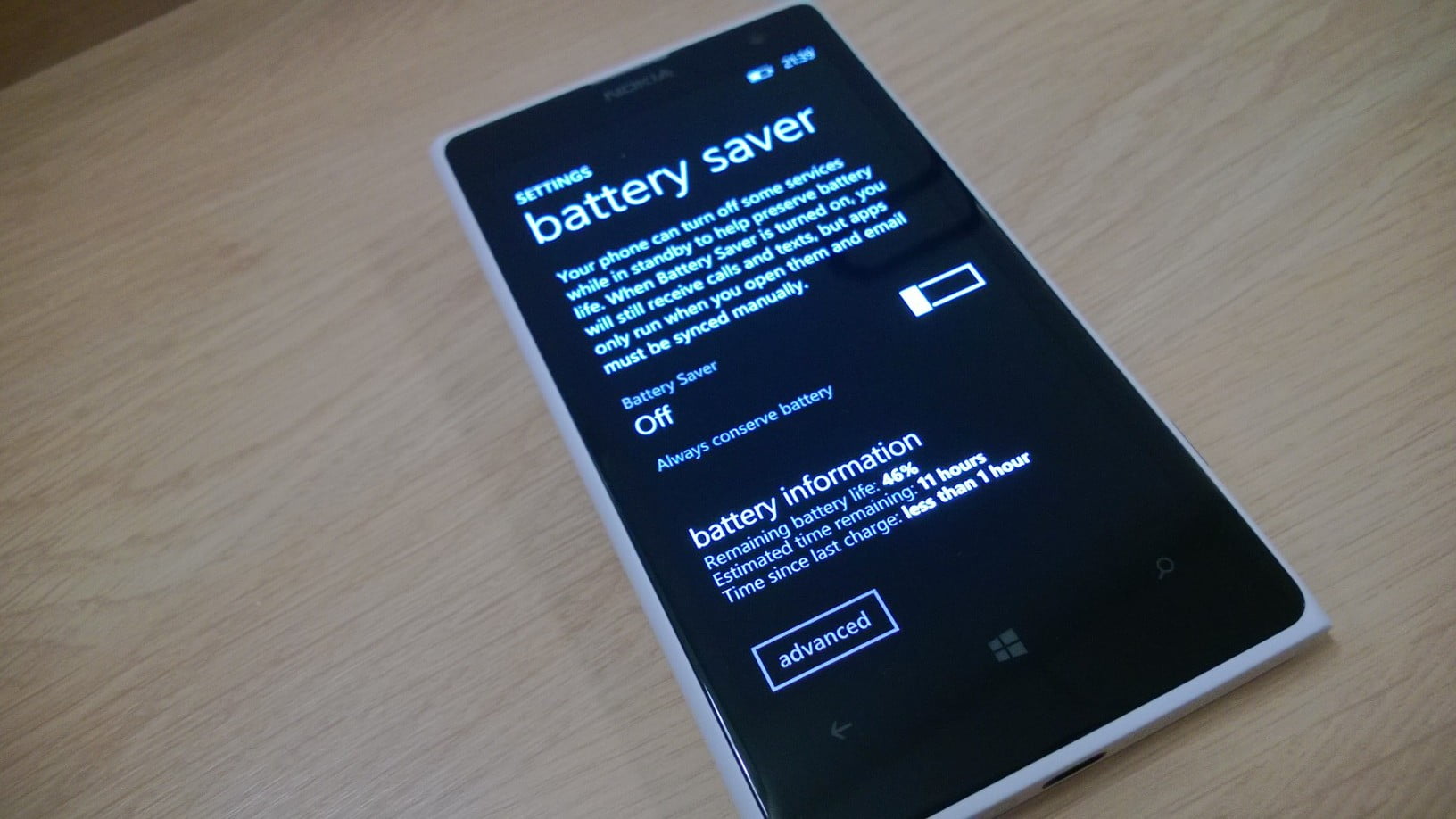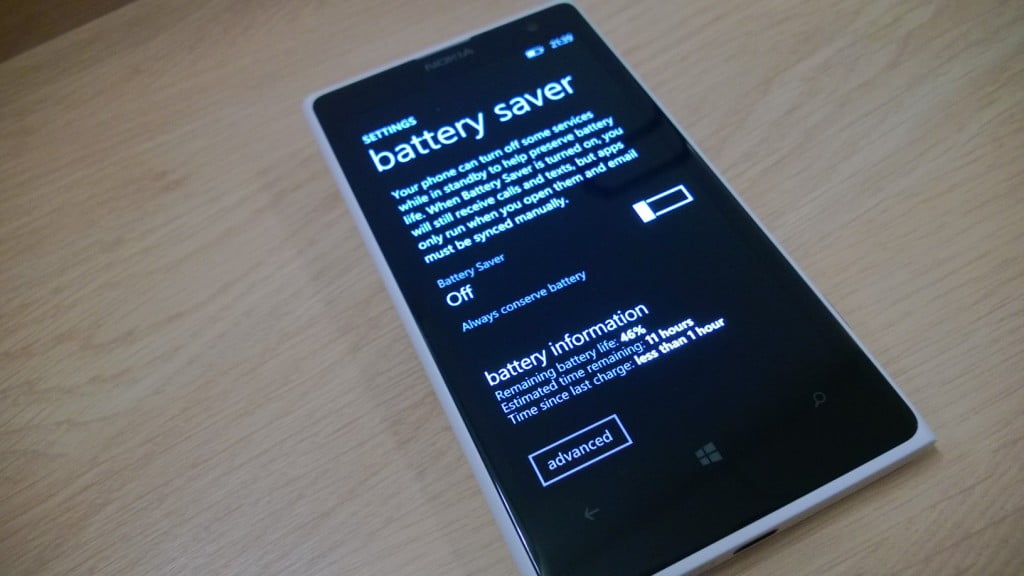 400 pictures and 8 hours
The picture quality of the images are so perfect that you will end up taking loads of pictures and when you do so, you will be running out of battery juice. Now I managed to take 400 pictures in one day and the battery lasted for 8 hours. That's pretty good looking at the count but if you take loads of pictures, buying a Nokia Camera Grip PD-95G will make a lot of sense for that extra battery or just use any standard power bank.
Regular usages with less camera usage:
I tried not taking a lot of pictures, which was a difficult job for me, but when experimented a bit, the phone lasted for 10 hours. I used it on 4G network in UK. My regular usage includes Twitter, Facebook, emails and so on.
Regular usage with Gaming and No Camera:
This turned out to be little better surprisingly and it also clearly says that the camera takes a lot of battery juice. I was able to survive with 2 hours gaming using Asphalt 7 heat and regular usage for 12 hours.
Call Quality:
It works perfectly good here too. The audio worked fine and volume on audio has no issues.
Game Performance:
Powered with 2GB of RAM, The performance of Lumia 1020 is almost the same as 920 but they do better overall. As an example when I played Asphlat 7 heat on 1020, after a car wreck, it was able to switch faster than it happens on 920. Even the game loads are quicker and graphics look brilliant on it.  Here is the gameplay video :
Like Lumia 920, 1020 also gets heated except that its much less (70% less) but you feel the heat. I guess  it's OK overall as long as it is not as high as Lumia 920 which becomes unbearable after sometime.
Camera (Photos + Video)
A 41MP camera on Windows Phone; that really sounded like a dream before it was launched but its true now and it does it job well. However there are few facts you should know:
There is a manual shutter now instead of automatic one. You can see the shutter closing and opening as you turn on and off the camera.
Nokia Pro Cam which you should use to take the best pictures takes a second to show the control and around a second to switch back to camera mode after it snaps. The real reason is because it processes two images one which is 41MP and other which is 5MP.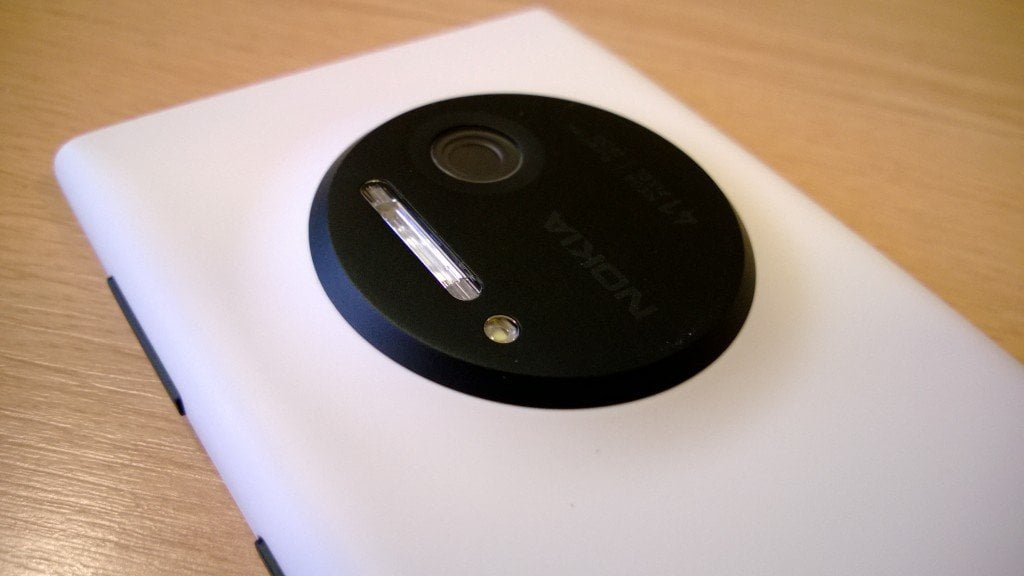 So when you use a camera in Lumia 1020, you really need to decide which scenario you are in. If you plan to take a snapshot when you are around with family and there is lot of motion etc, you should be using Nokia Smart Cam instead which can capture lot of shots together and lets you enable object removal, make everybody smile, motion blur and so on.
When you are shooting an object or a scenery, Nokia Pro Cam should be your choice. Think of it from a DSLR point of view where you get to control everything manually and you are shooting a still object.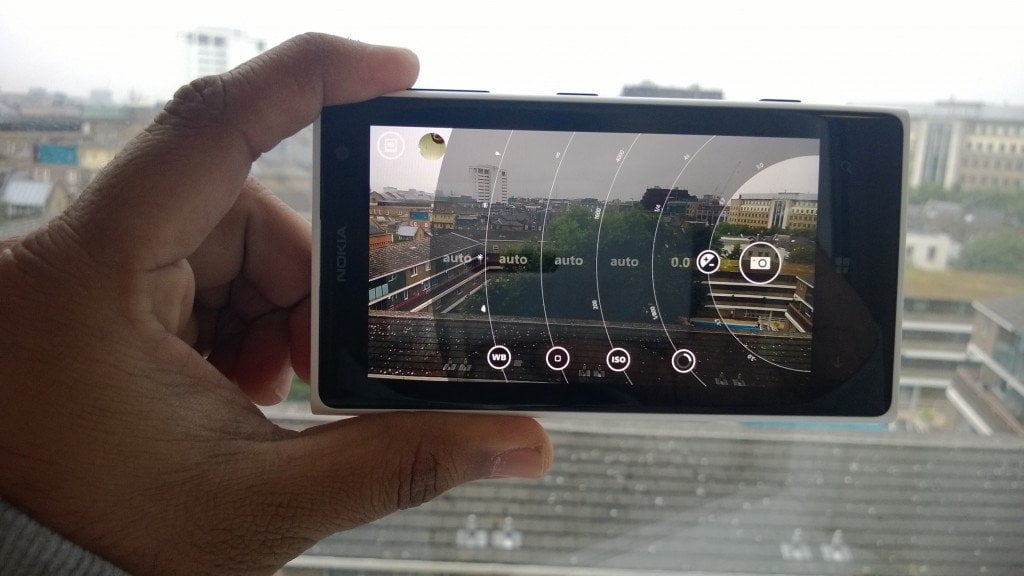 Check out our detailed review of Lumia 1020 Camera which includes Analysis of Images taken from the device. Courtesy our Photo Expert, Kuntal Gupta.  Below you can check out some sample images. If you want more, check the post above.
Day Light Images:
Macros:
Low Light Pictures (no flash)
Video:
The phone has a 41 MP rear camera and the secondary camera is 1.2 MP wide angle which is quite useful if you are planning to fit in a lot of people.  The frobt camera records in 720 P while the rear camera does it in 1080P. You will be able to zoom in and out when recording a video.
Below is a low light and day light camera sample of the video:
Music Quality:
The speakers are quite powerful and seems better than Lumia 920 for just one reason –even on high volume it sounded pleasant like using a speaker system. The phone supports Dolby, equalizer and volume leveling. Overall you will not be disappointed by the speaker or when using the earphone. Below is the Lumia 1020 Music Performance
Video Review:
Image Gallery:
[wp-review]