Whether you're an amateur entrepreneur looking to start an online business or a web creator looking to monetize web traffic, affiliate marketing can help you generate income.
Affiliate marketing is considered the most popular way to generate passive income online and continues growing. In this article, you'll learn the basics of affiliate marketing and how to start with this business model.
Understanding Affiliate Marketing
Affiliate marketing refers to a business model in which a company pays a third-party publisher (also known as an affiliate) to generate leads and traffic to its website and close a sale. The commission incentivizes affiliates to help market and promote the company's services and products.
Typically, an affiliate can be a publisher, blogger, influencer, or well-known personality with an established base of loyal and engaged followers. Nevertheless, anyone can be an affiliate, even those just starting to build a following or community from scratch.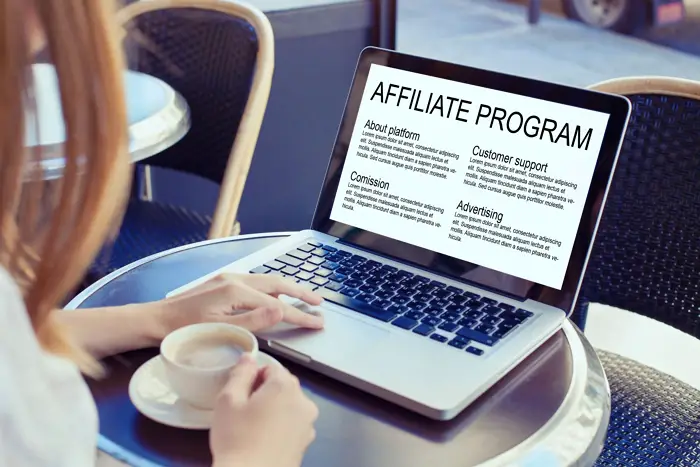 Most newbie affiliates without a strong following often subscribe to online resources or enroll in online classes like The Arbor Academy. If you want to know more about The Arbor Academy, go now to this link. Such online resources can help you learn the ways of affiliate marketing, particularly lead generation.
Since the internet is filled with confusing and misleading information, you should be careful who you trust or which resources you use. While some affiliate marketing programs can help you get started with this business model, others only take advantage of your lack of experience. Affiliate marketing materials and courses like the ones from Misha Wilson can lure you into investing in a pyramid scheme. Others are just downright scams, disappearing once you've given them some money for the materials.
How To Get Started With Affiliate Marketing
If you're ready to take the plunge into affiliate marketing, here are the steps to help you succeed.
Choose A Niche
Start by choosing the right niche for you. This niche is the category of products or services you want to promote. When choosing a niche, you must become as specific as possible. You don't want to be a generalist. As an affiliate marketer, you should aim to be known for something.
For instance, instead of choosing a broad niche like fashion, go for something specific, like men's footwear. That said, choosing a specific niche doesn't mean that you can only promote a single service or product. You can become an affiliate for men's leather shoes, professional basketball, gym club membership, and so much more.
Regardless of your choice, always start with a niche you're passionate about. This helps make your start easier since you already know about the market.
Pick A Platform
After choosing a niche, you need to pick a platform to advertise your content. Generally, you can do affiliate marketing on any platform, including your website, social media, podcast, and newsletter.
The platform you choose will depend on your preference and your niche. For instance, if you're into mobile gaming tutorials, your audience will prefer videos instead of blogs. That said, starting a website and using SEO to rank your content is most recommended. This allows you to generate search traffic, which means consistent clicks on affiliate links.
Fortunately, building a website has never been easier than today. You can easily design a website for your affiliate marketing efforts with free site builders like WordPress and Wix.
Join An Affiliate Program
With a niche in mind and a platform to publish content with, the next step is to find and join an affiliate marketing program that fits your chosen niche.
The simplest way to do this is to research businesses within your chosen niche and see if they provide affiliate programs you can join. Alternatively, you can join an affiliate network to access various affiliate programs at once.
When choosing an affiliate program to join, there are some factors to consider, including:
Commission Structure: Obviously, the higher the commission, the better.
Cookie Period: Tracking cookies are attributes attached to your affiliate links. While a shorter cookie period may be effective, programs with longer cookies can ensure better opportunities to convince users to convert and make a sale.
Brand Reputation And Alignment: Partnering with unreliable brands can negatively impact your business, and you risk losing your audience's trust.
Support: Some programs offer additional support and resources to help you market their products.
Make Quality Content
Once you've joined an affiliate program, you can create content to market the company's products and services. If you want your affiliate website to succeed, high-quality content is critical. Don't just write products from Amazon's best sellers. You need to make your content valuable to a reader.
Product and service reviews are some common types of content used in affiliate marketing. However, you can also try other content types such as comparison charts, case studies, product-relevant blogs, tutorials, resource pages, interviews with fans and other users, and more.
Regardless of your content, you want it to have authentic and genuine reviews while mentioning your affiliate products. Also, avoid promoting and discussing products that you have yet to use.
Drive Traffic
Great content is useless if no one knows about it. So, the next step is to get more people to read or watch your content so that they can click on your affiliate links. There are various methods you can use to generate traffic, including:
Paid Ads
Paid ads offer a quick way to generate traffic to your affiliate website. Although it doesn't guarantee an affiliate sale, it helps build traffic to get your website ranked higher.
Search Engine Optimization (SEO)
SEO is critical to get organic traffic to your website. It refers to the strategies and processes that help optimize pages to rank higher in search engines and improve web traffic.
Email List
Building an email list allows you to communicate with your audience anytime. You can use email to tell fans about new content and keep them returning to your affiliate website, ultimately increasing affiliate clicks and sales.
Takeaway
The affiliate marketing industry is expected to continue gaining popularity as more individuals seek ways to earn money online. There's no denying the power of affiliate marketing as a modern side hustle, but it will need some hard work and patience. So, follow the above tips to help you start on the right path toward success.