MetroTube was the best app available in market when it comes to YouTube specially with its integration with  YouTube Account to manage your subscriptions, rate and comment on YouTube Videos. We infact were involved in beta testing and the app was released without any ad or limitations when it was launched.
Sadly the app is getting pulled off because YouTube does not have a proper API for HD Playback and till now they have been using workaround to achieve it which seems to be going against YouTube Policies. We just received an email from the team on this.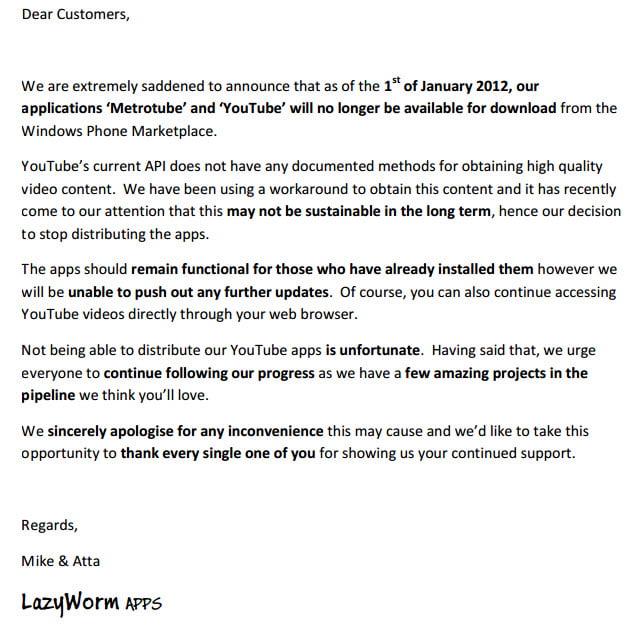 Though nothing much can be done unless an API is available or if they plan to keep this app in place with low video quality for at least users to use it along. Though the decision is at their end but the app is available till 21st December and you can show your support by buying it so we keep getting more Windows Phone app from them.
For users who already have the app will keep working so don't worry about that, the only thing is you will not get any upgrade and if any of the API changes happen on YouTube side to block the work around, the app will break then.  Till then check the demo out :