After teasing enough and loads of leaked image we saw for the Lumia 535 and the Lumia 1330, Microsoft has finally announced the Lumia 535 with "Microsoft Lumia Brading"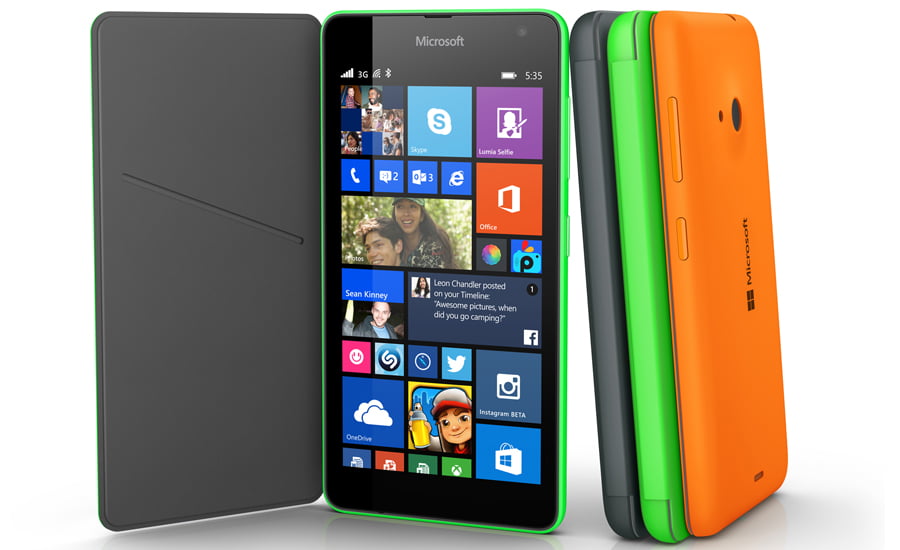 Lumia 535 Specification, Price and Availability
Like All other Low end Lumia Seires, Lumia 535 comes with SINGLE SIM and Dual SIM version, supporting 3G and preloaded with Windows Phone 8.1 and Lumia Denim Update.
What Microsoft is really pushing forward is the Camera and Screen Size at in affordable price range. Lumia 535 comes with WIDE ANGLE 5-megapixel front-facing camera, just like the Lumia 730 and Lumia 735. This makes it a perfect selfie phone in low end segment. This also makes sure, you have a better Skype Experience as well.
The Phone also houses a 5 MP rear camera WITH FLASH ( Remember, we always hated the Lumia 525 and 520 for not having a flash?) which when used with Lumia Camera app should deliver much better results.
The Phone houses a a 5-inch display, 1.2 GHz quad-core processor, and 1GB RAM with 8 GB of internal memory and microSD support for upto 128GB
Lumia 535 3G Single SIM and Lumia 535 3G Dual SIM will be available from November at an estimated RRP of 110 EUR ( Almost Rs 8,000 in Indian currency) before taxes and subsidies with sales starting in China, Hong Kong and Bangladesh, with other countries to follow.
Video:
Accessories:
Pretty much like the Lumia 530, the phone comes with a flip case. It also works with existing accessories which can connect via Bluetooth 4.0