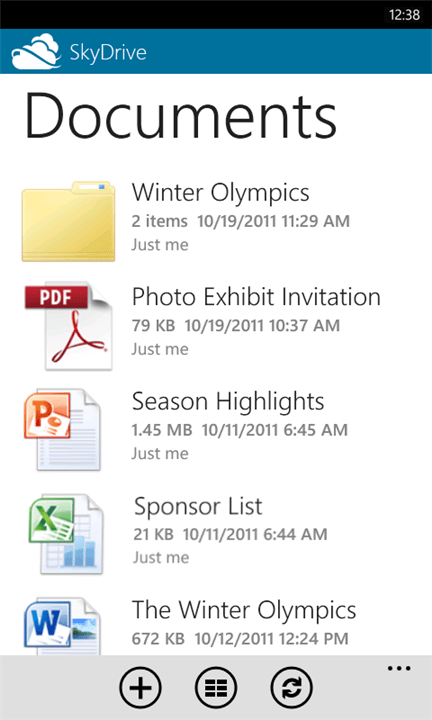 Microsoft has finally gone ahead and released a native SkyDrive app for Windows Phone and iPhone, thus making the company's cloud storage service sort of complete. Considering the official Dropbox app for WP7 is still under works, this could give Microsoft's cloud based storage service a nice boost. SkyDrive also offer users more free space (25GB) compared to Dropbox's 5GB.
The SkyDrive app from MS has the same Metro UI as found in the mobile OS from the Redmond giant, and allows users to browse their entire SkyDrive, manage its content and even share it with their friends.
It was just a couple of days ago that Microsoft also announced that the third party apps can now also integrate themselves with SkyDrive. This means that users can uploaded their edited pictures from a third party app to SkyDrive in its full resolution. The app is still going live in Marketplace, so readers need to be a bit patient if they don't see the app in the Marketplace yet!
Update : The App can be downloaded from here
Oh! and Microsoft did not mention anything about releasing an official SkyDrive app for Android.