Along with the release of Lumia 950 and Lumia 950XL, the flagship devices running Windows 10 Mobile company also announced their budget device, the Lumia 550. The company has now officially announced the device in India.
The device is priced Rs 9399 and will be available from next week by 23rd December. When comparing the price with other smartphones in this price point, the Lumia 550 definitely feels overpriced. Probably the only advantage we feel Lumia 550 has is the availability of Windows 10 Mobile. There are very decent devices at this price range which includes Coolpad Note 3.
Editors Note:
IMO, Microsoft needs to get their pricing strategy right. I am sure Windows 10 Mobil will run smoothly on this, but you cannot sell any device just with that logic. People have options, and they always will. When you can get Snapdragon 410 and 615 at this price point, why invest in a device which is offering a low end Snapdragon 210.
I would recommend not to invest in the device right now, unless you get see detailed and proper review of the phone. I am sure if you are eager to get on Windows 10, without insiders program, and looking for a budget phone, this is the only option right now.
Quick Specifications of Lumia 550
The Lumia 550 comes with 4.7 inch HD display (1280 X 720p) and is powered by Qualcomm Snapdragon 210 processor featuring a quad-core CPU running up to 1.1 GHz with 1GB of RAM.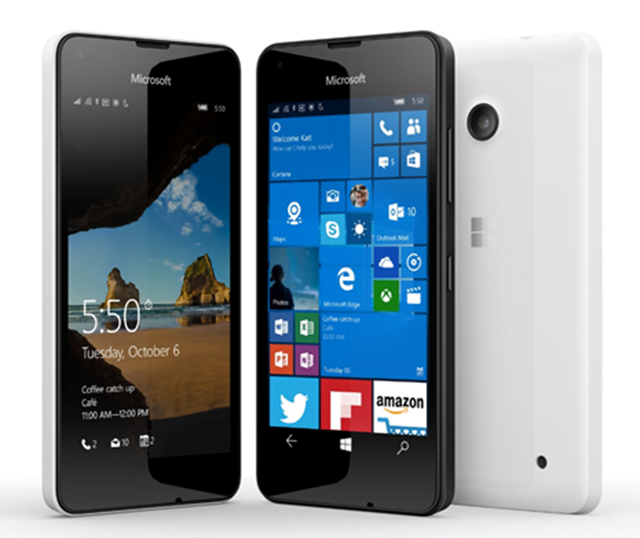 The phone also comes with 5MP rear camera with LED flash and a front-facing 2MP camera for selfies. There is 8GB internal storage which is expandable and the phone runs Windows 10 Mobile. The phone also comes with 2100mAh battery. The phone weighs 141g and comes in Black and white colors. There is also Bluetooth 4.1 along with Wi-Fi connectivity. The device has nano SIM card. The phone supports 4G LTE in India.