Last week a report came out from Consumers Survey that Microsoft isn't really doing well with its Surface devices, and it's unlikely that they will either recommend or buy any of it further. While Microsoft did make their claim that the company is doing their best. Microsoft watcher, Paul Thurrott, was able to get its hand on a document which added to its setback.
Post launch of the Surface devices, issues about power management, and driver issues had been on surge which was addressed later, but then it did the damage. While I don't use a Surface device, but rather Windows 10 Desktop for Video, and Image editing, I am pretty sure the issue is related with drives, and it's doing the damage.
Before the actual rollout date of Creators update, I was curious to try out the RTM build so even though the MS's Upgrade Advisory was supposed to inform me of the available update option it didn't (as this was a gradual rollout) but like earlier builds we tried and tested as Windows Insiders I didn't think of anything else and tried my hands on it anyway (RTM build but downloaded directly NOT via windows update)
Right after the update was over I was greeted by the Creators update and within 4hrs of the first boot, a random force reboot started. Windows Error Console showed kernel security exceptions and what not, it was a force reboot so no memory dumps were produced (No BSOD showed also)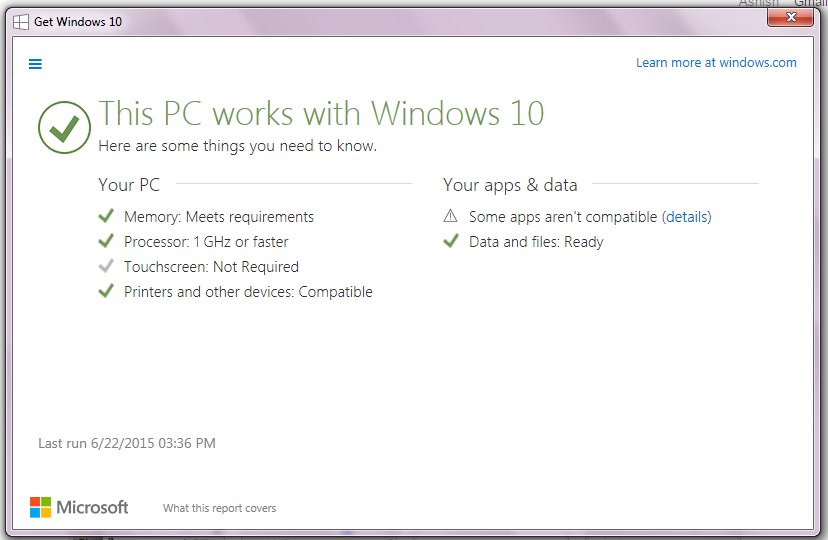 I was unable to keep my PC steady for any work to be done. After testing out different solutions to kernel interruptions and doing a few diagnostics myself I came to the conclusion that it was due to a driver conflict with my Graphics Card (Stock Drivers were great, but OEM Drivers caused instability) but even after few downgrades I was unable to keep my machine stable. Meanwhile, OEM released an urgent patched version of the driver to counter the forced reboot issue. But even after the driver updates my issue was unresolved. Finally, after 2 days of trying to troubleshoot, I rolled back to anniversary update (Stable) and now I am still on it.
After few days of release MS released an advisory to public asking them to wait for the Windows Update to notify them of update instead of forcing the update, this sounded nice after the issues I faced.
The major issue now is the upgrade advisor itself. If a driver is too outdated or plain incompatible or MS is not in the mood to support a legacy hardware it just mentions that Windows update is not possible and doesn't show us the reasons behind it. The simple request I had is let the people know of the faulty/incompatible hardware instead of leaving them wondering whether their Sound Card/Gfx card etc is at fault or the whole bunch of accessories in the cabinet.
As a matter of fact, even OEMs like Lenovo has complaint Microsoft that the issue is from Microsoft side when it came to Skylake reliability issue. This is the reason why Upgrade Advisor failed to find anything wrong with drives, and the upgrade was given a green flag.
I am hoping Microsoft has received its piece of setback, and now can start working seriously on the issues, and especially test everything before releasing. Insiders Update is expected to send all sort of feedback to the team, and I hope they are listening.
More at Thurrott