Guess who is back with Phone like device? Microsoft. Believe it or not, but Microsoft is reportedly planning to deliver a Dual Screen Notebook Style Device. It's going to the first "Cellular PC" device from the company based on ARM aka Windows 10 on ARM.
And guess again? It's not new. A few years ago, Microsoft was rumored to be working on similar concept code-named "Courier" which had two screens, and allowed the users to use a pen, and take notes. It was the version of Notebook which could also be used to calls. But then it was ahead of its time, and Windows 10 wasn't really ready for Mobile.
Features:
Dual Screen, Foldable.
Cellular PC which most probably runs on Snapdragon, and will be powered by Windows 10 ARM. Some are calling it Windows Core OS.
Designed to be pocketable when folded, kind of like a phone.
Very close to Windows 10 on PC.
Support UWP apps.
Primary focus on the usage of pen and Windows Inking.
The notebook app itself is designed in a way that mimics writing in a real notebook, with virtual pages that spread across the foldable device.
Code Name Andromeda.
This device now looks more realistic than before. Microsoft & Qualcomm are already working together, and also testing it with few OEM to make Windows 10 Run on ARM. This will not only shrink the size of the devices but also deliver impressive battery life. It is also known that the first set of ARM-powered devices will be delivered in the fourth quarter, but then it's not this device, but we will get to see how impressive this new version of OS does on it.
Microsoft recently filed a patent for a foldable device which many are also calling the Surface Phone, and if that's true, it's finally happening. Satya Nadella, the guy who actually scrapped out Windows Phone had always said that Microsoft has not given on Mobile category, and is waiting for a new category of device, this could just be in the direction he was talking about.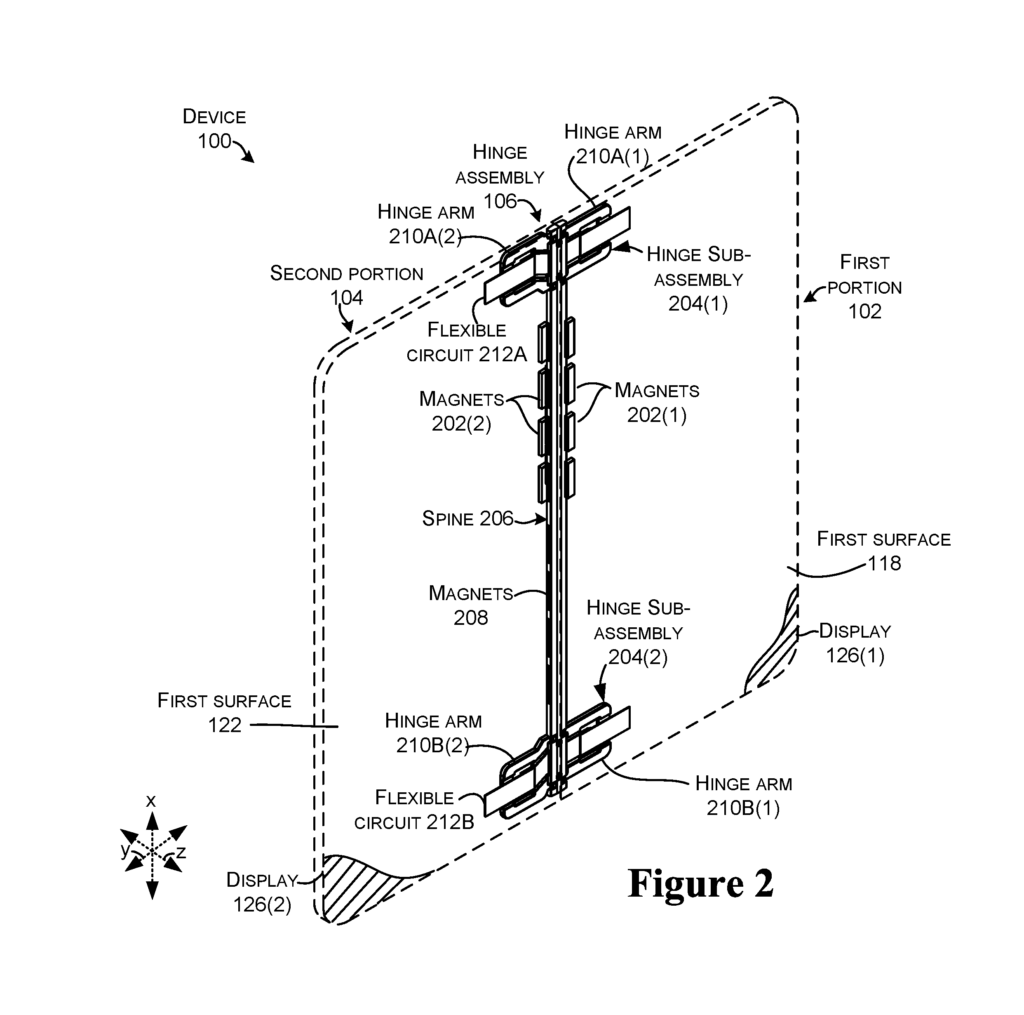 I have seen many people actually using a SIM on their tablets, and then use it for making calls as well. It looks lame, but if something foldable shows up, it will be fantastic.
The device is expected to show up in 2018.