Screen Capture is one thing most of us need it and do it on daily basis. While Snagit from Camtasia has ruled this area, Microsoft wants to take one step ahead with their new Office Tool — Snip–which allows you to add annotations and voice over after you are done taking screenshot. This makes it really useful at many levels.
Right now available in beta, it's a classic Windows App, mostly because Metro Apps can't have this level of functionally with their existing limitations, though we hope to see it coming to stores through Project Centennial.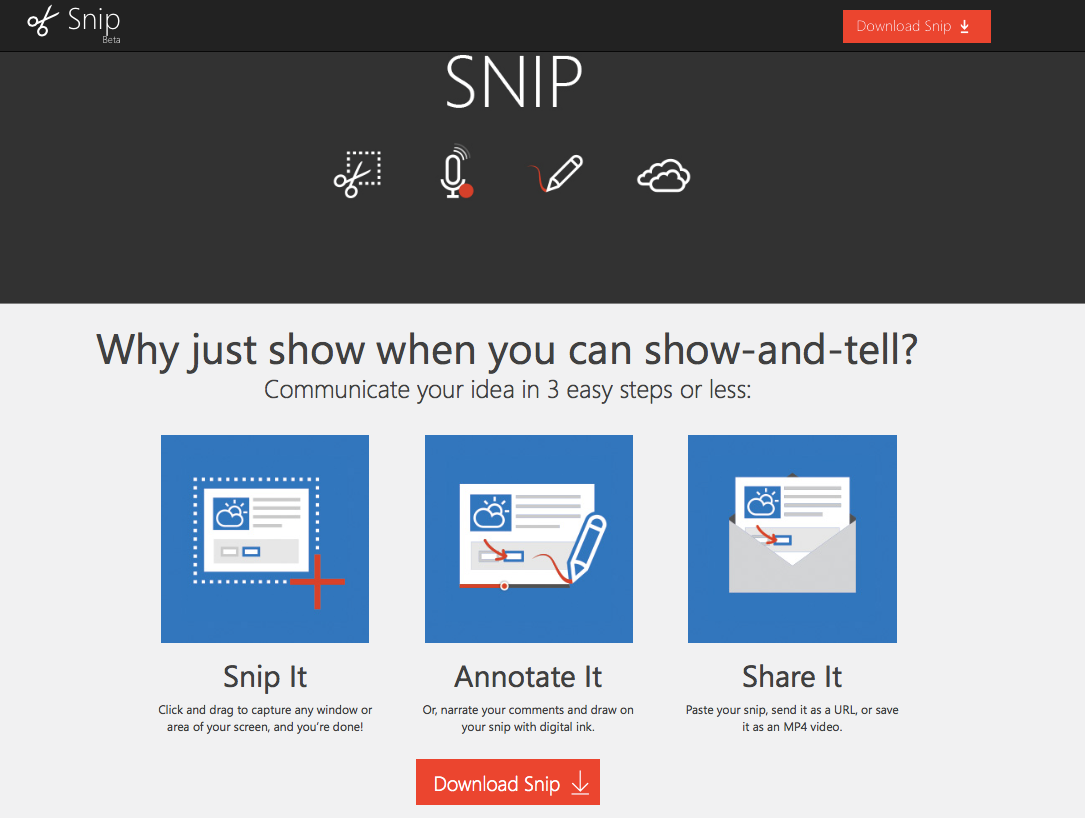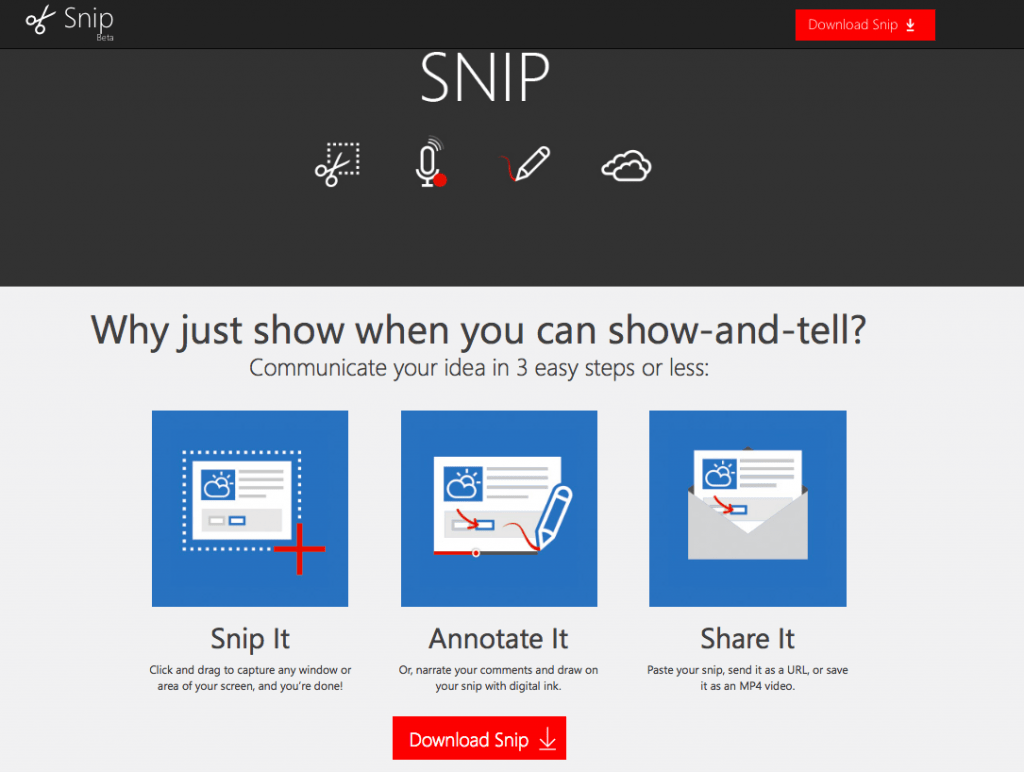 You can either use  WINDOWS KEY + PRINT SCREEN or access it from top of the desktop for instant access by moving your mouse to the top,  and create a capture. Once you add audio to them, it will be converted into a MP4 File which can be viewed from a URL or can embed in a website, which makes it cloud powered as well.
The Snip Toolbar on the top gives you three direct option. Take Screenshot using your mouse, start with a whiteboard or use your webcam to create a quick video.
After taking the screenshot, the interface gives you option to record, use pen with 4 basic colors and an eraser. You also have options to copy, share, save or access library.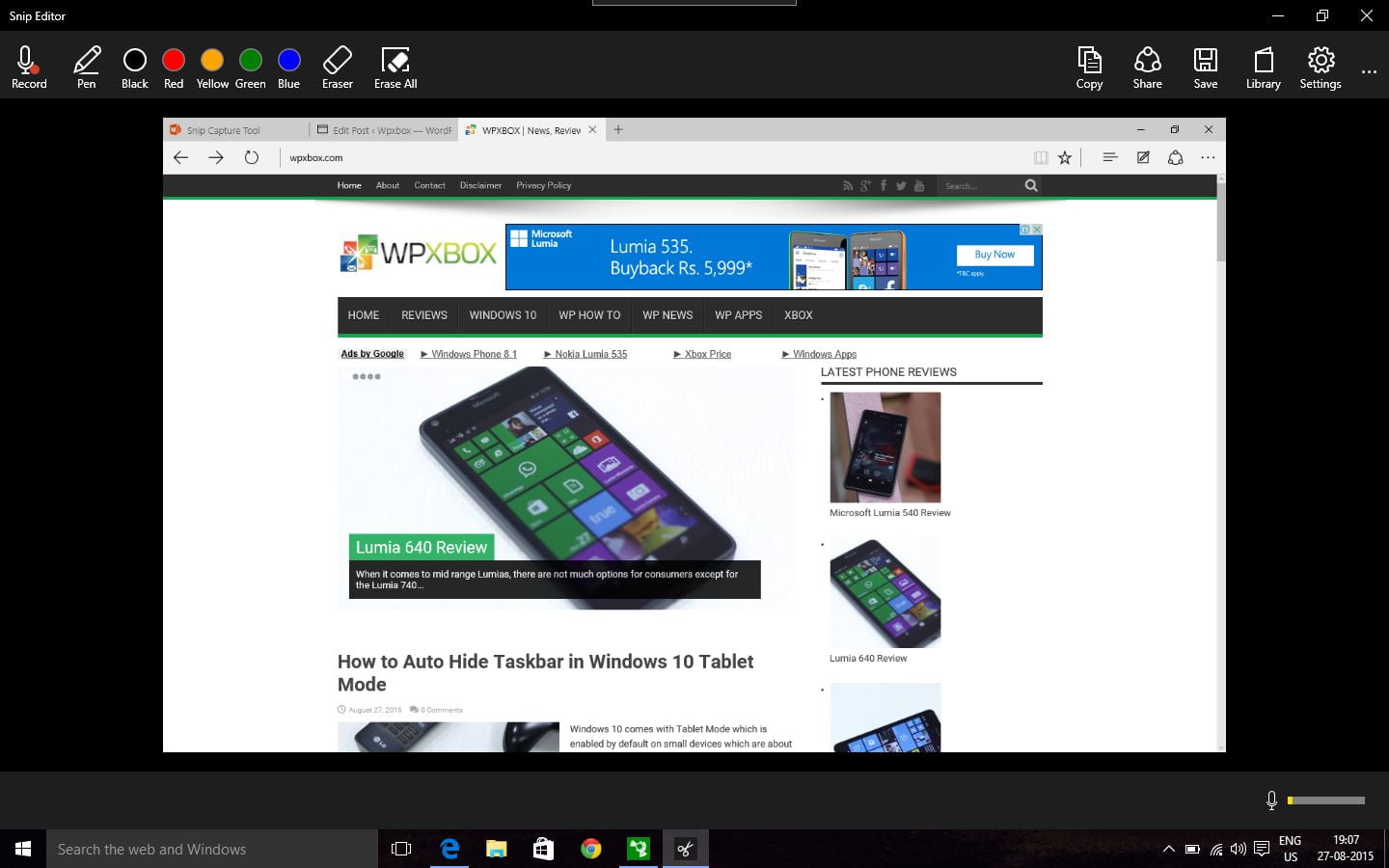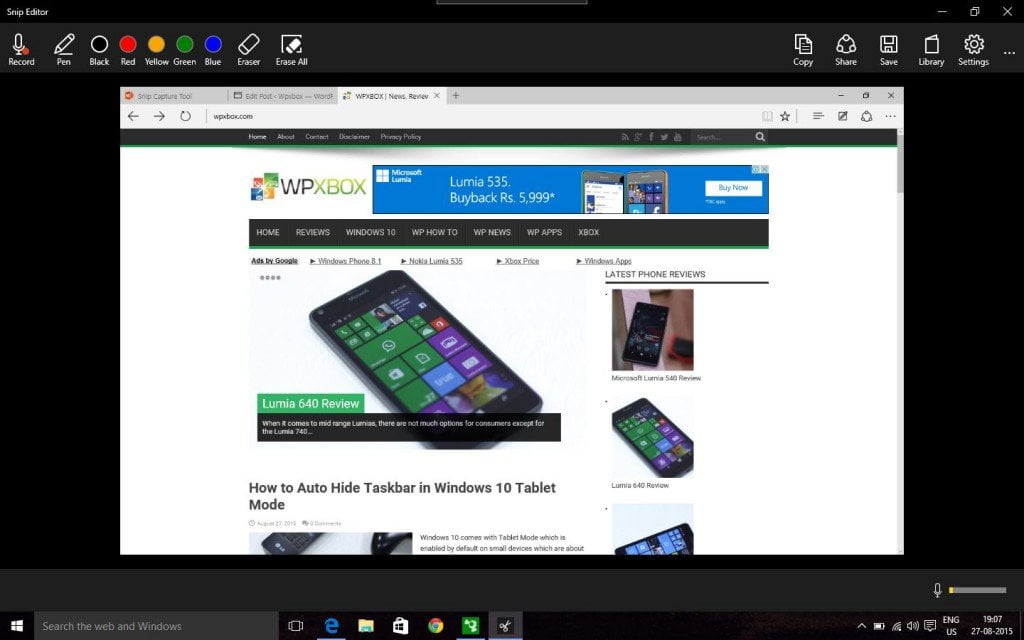 That said, this is definitely a great tool, specially because its free and still have lot of features. You can download the software from here.  It downloads visual C++ files for your information.